Showroom Tour: Design Within Reach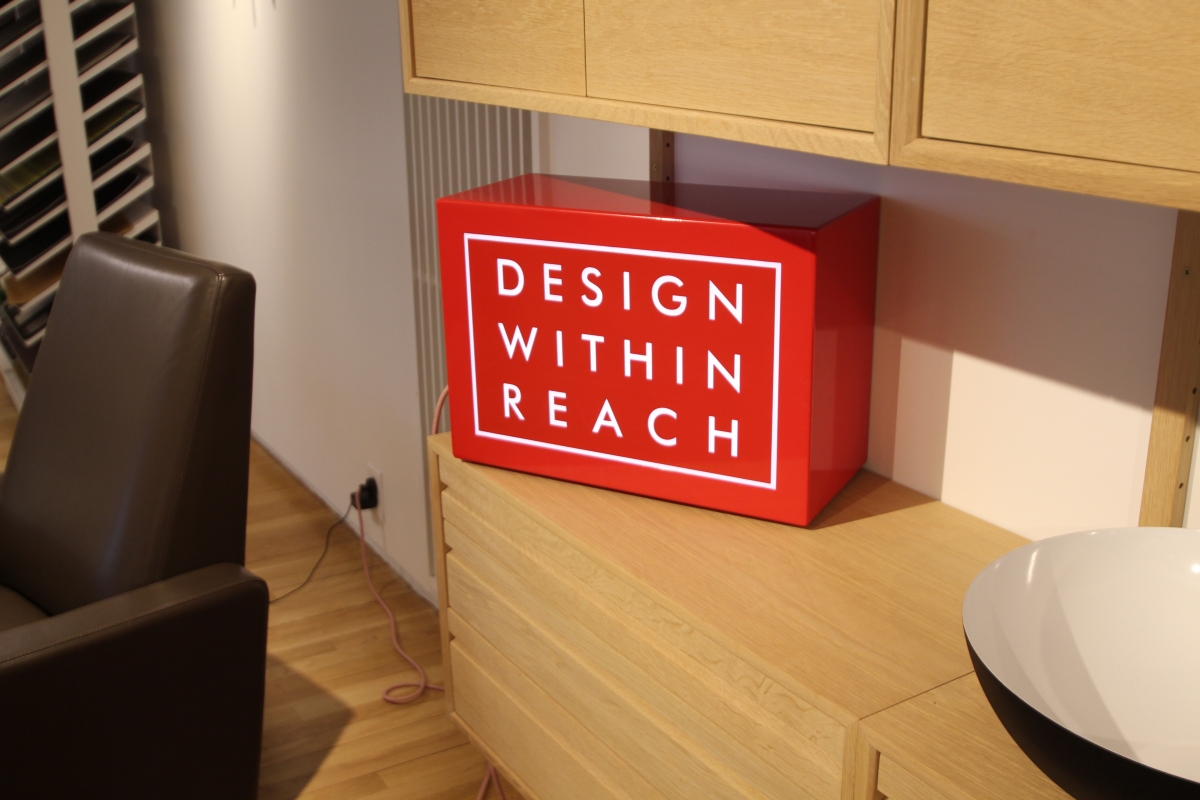 Last week Design Within Reach kindly invited LDa to tour around their new showroom space right in the heart of Harvard Square. We had an amazing time learning all about what DWR offers and how hands on they are in the design process, really going the extra mile to help clients in pursuing their design vision.
Below are some photographs of the showroom itself-- complete with mid-century modern furniture, a rainbow wall, and an array of lighting fixtures that we all wanted to take home. A special thank you to our friends at DWR for taking the time to show us around; we loved every second of it! Scroll down to see inside and if you are interested in any of the pieces, you can find them on Design Within Reach's website.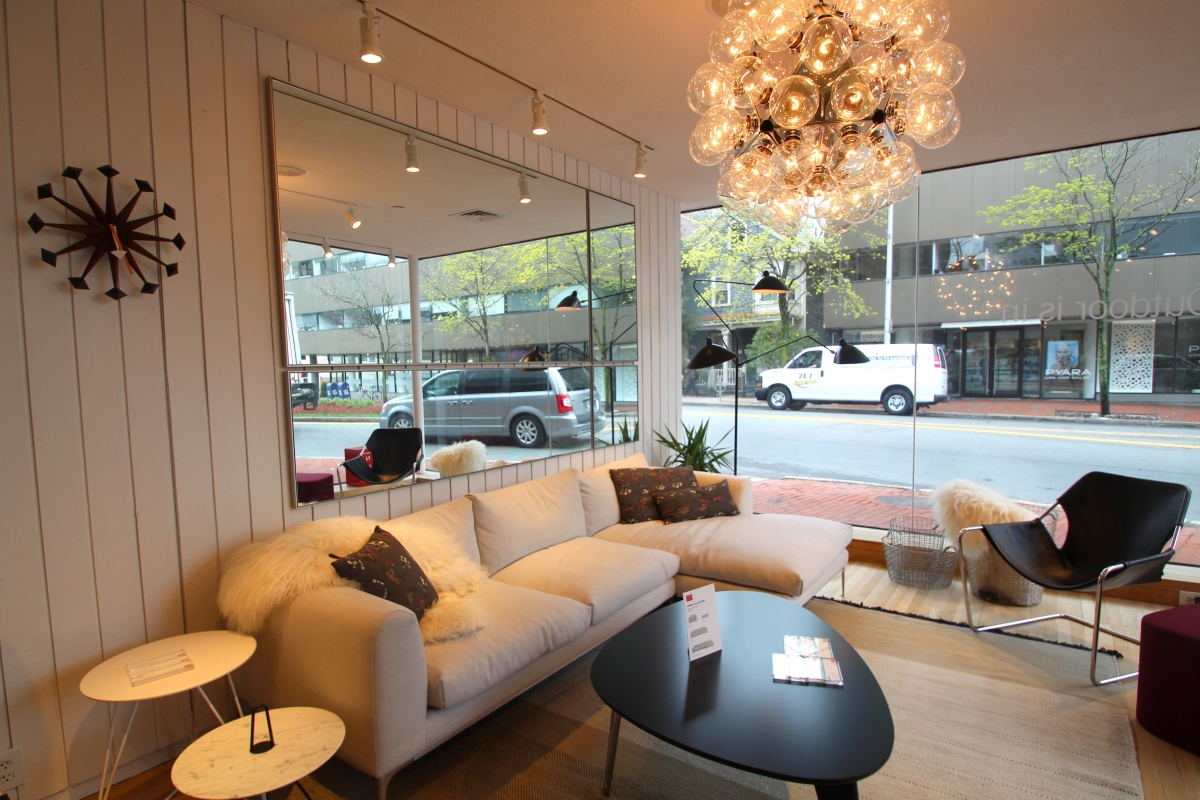 This transitional display is the first to greet you when you walk into DWR.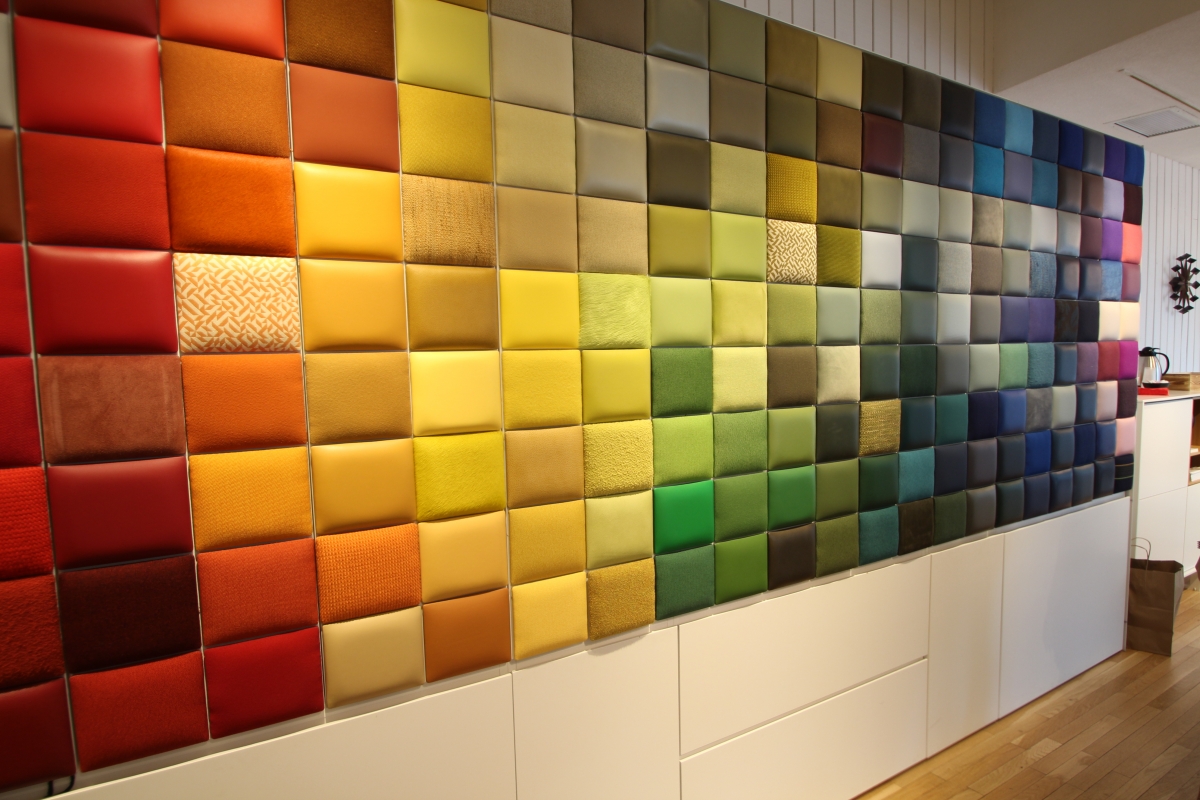 Wall of colored fabric swatches.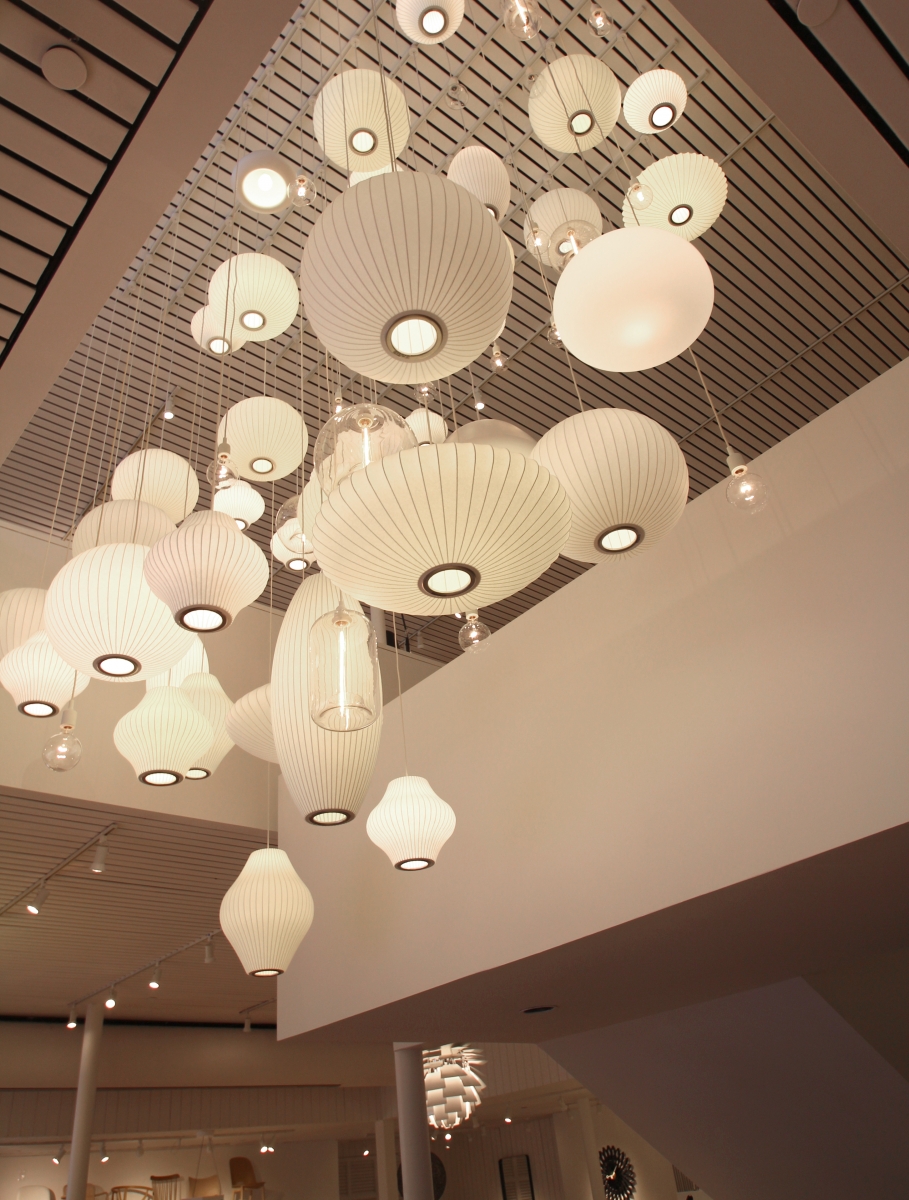 One of our favorite pendant pairings, called "Cloud of Lights".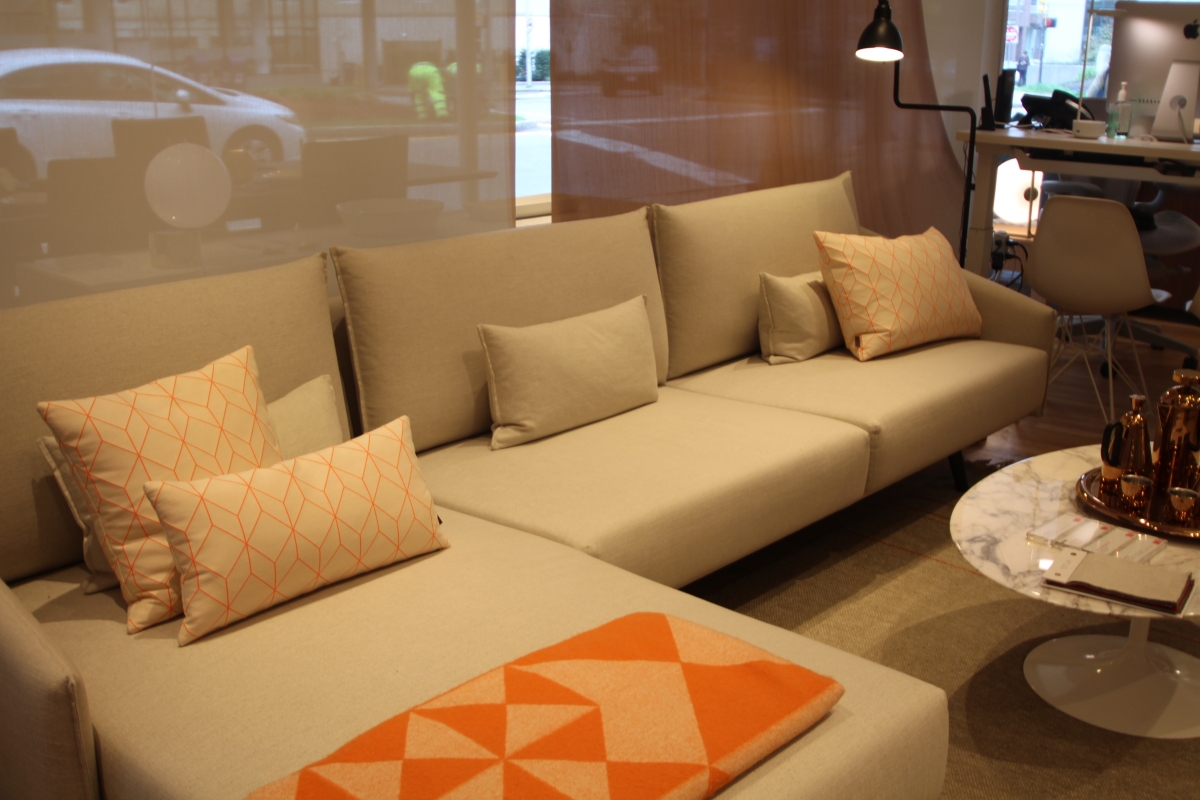 Coral and geometric patterns provide the perfect pop of color for this cream couch.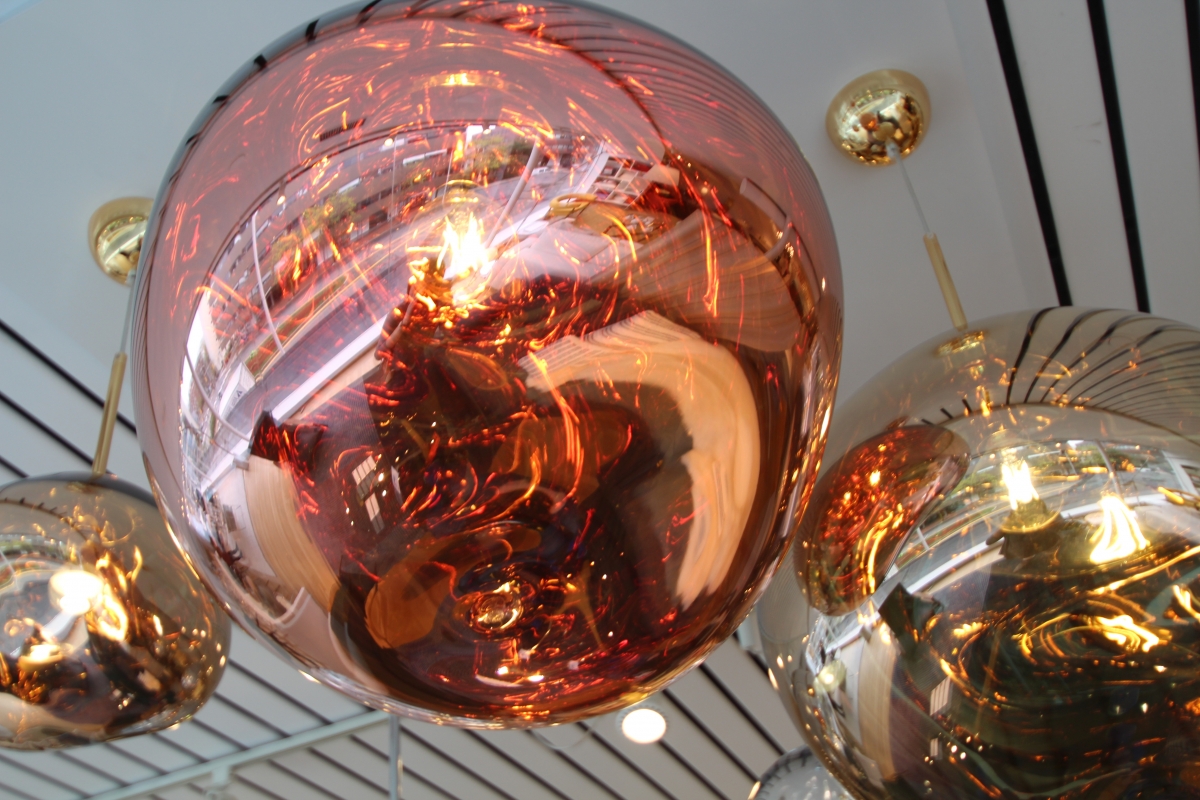 The "Melted Pendant Lights" in gold, silver and a rose gold finish--one of the team's favorites!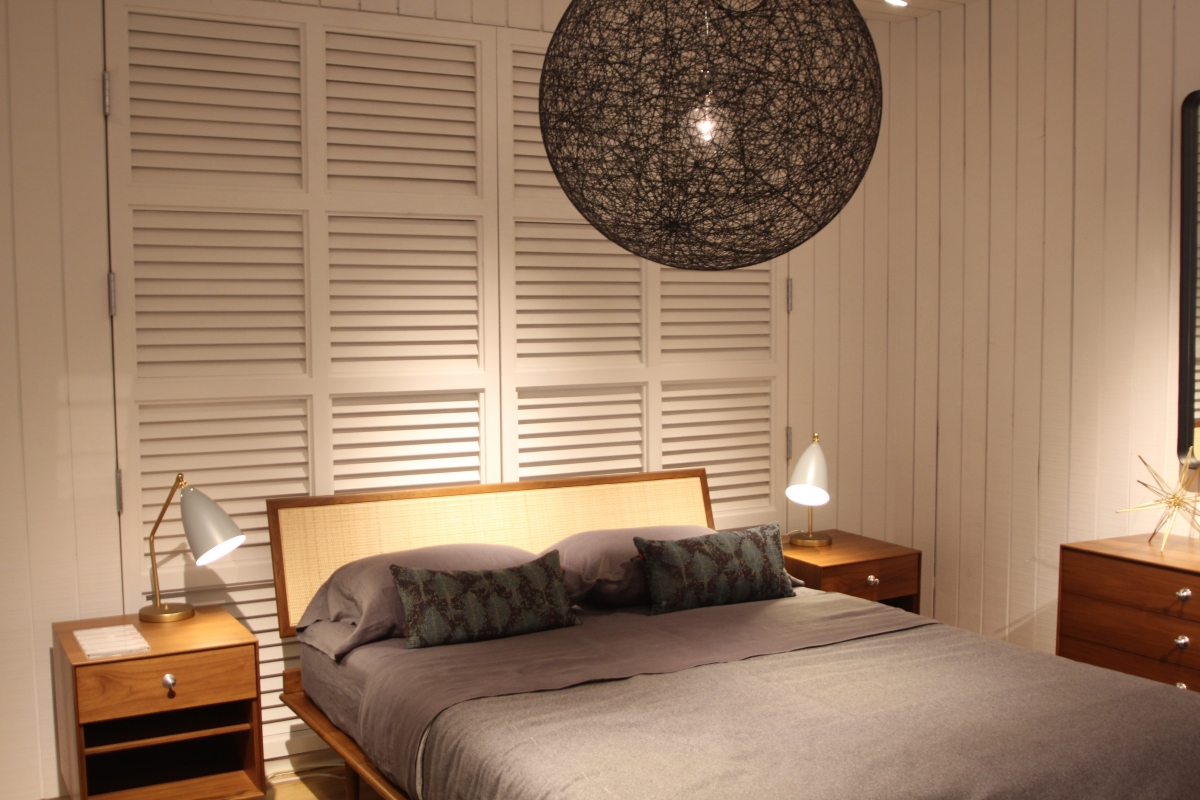 "Random Light" ceiling light in black.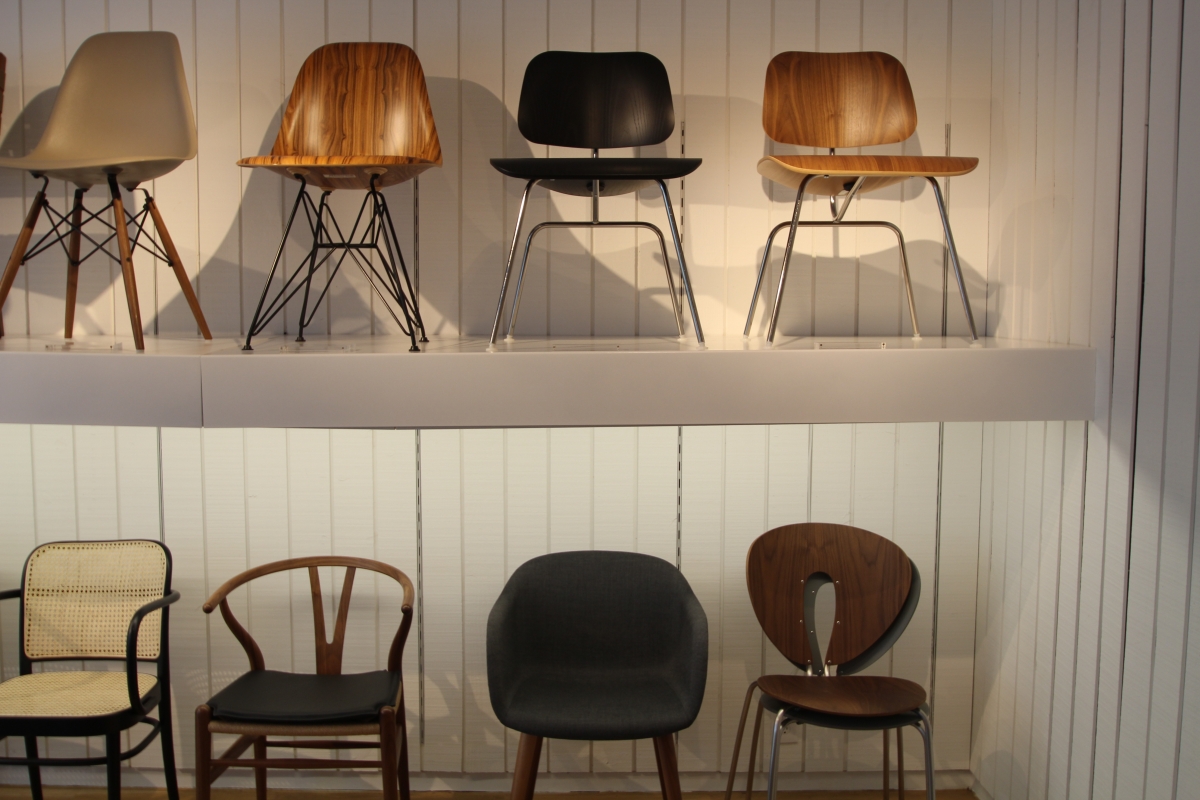 Modern, mid-century, traditional... there's a chair for any taste!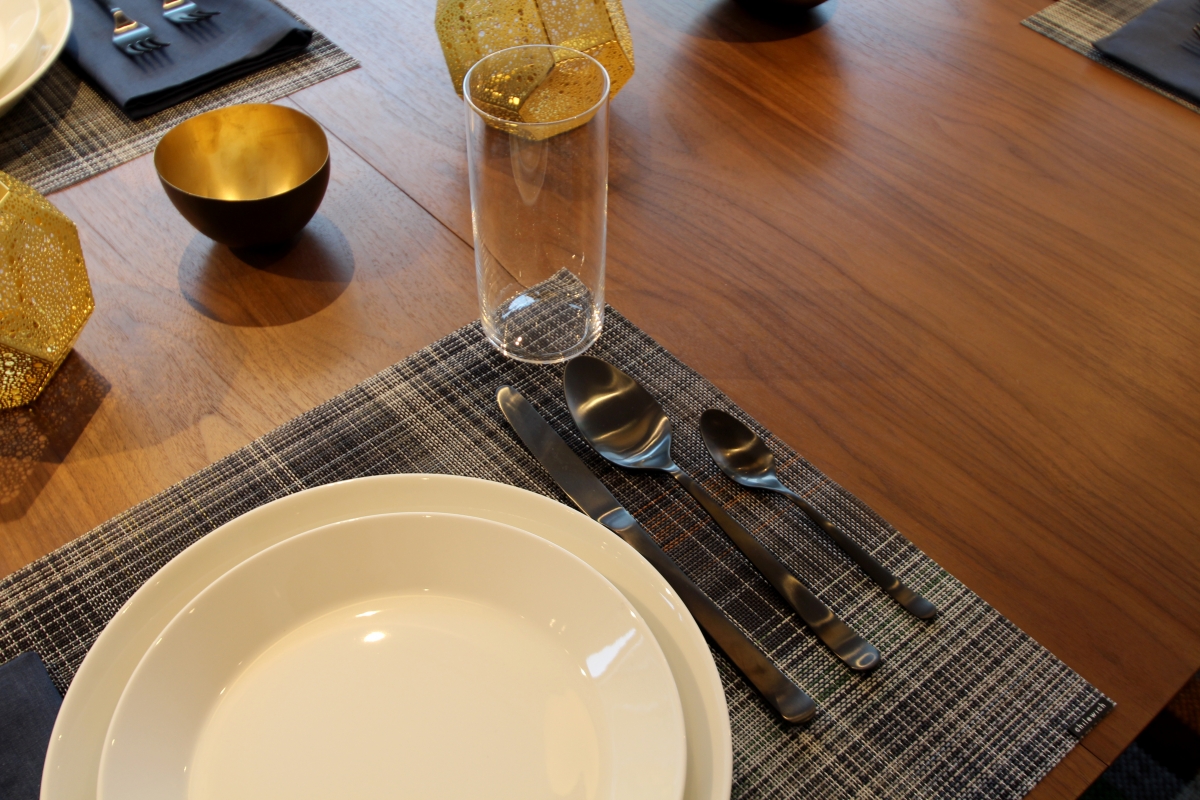 The mixing of metals with this place-setting is sleek and refined, while still being functional.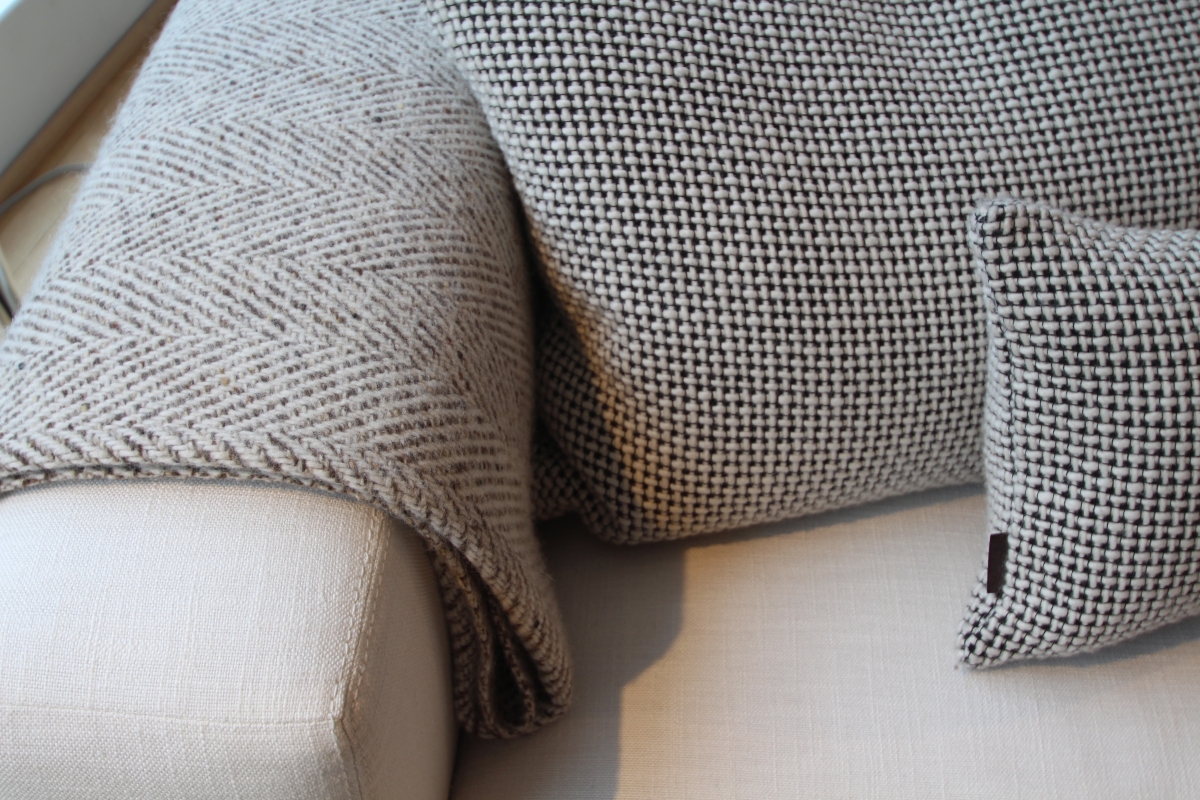 We also love the use of texture throughout DWR. While this is a more subtle palette, the result is still comfortable and polished.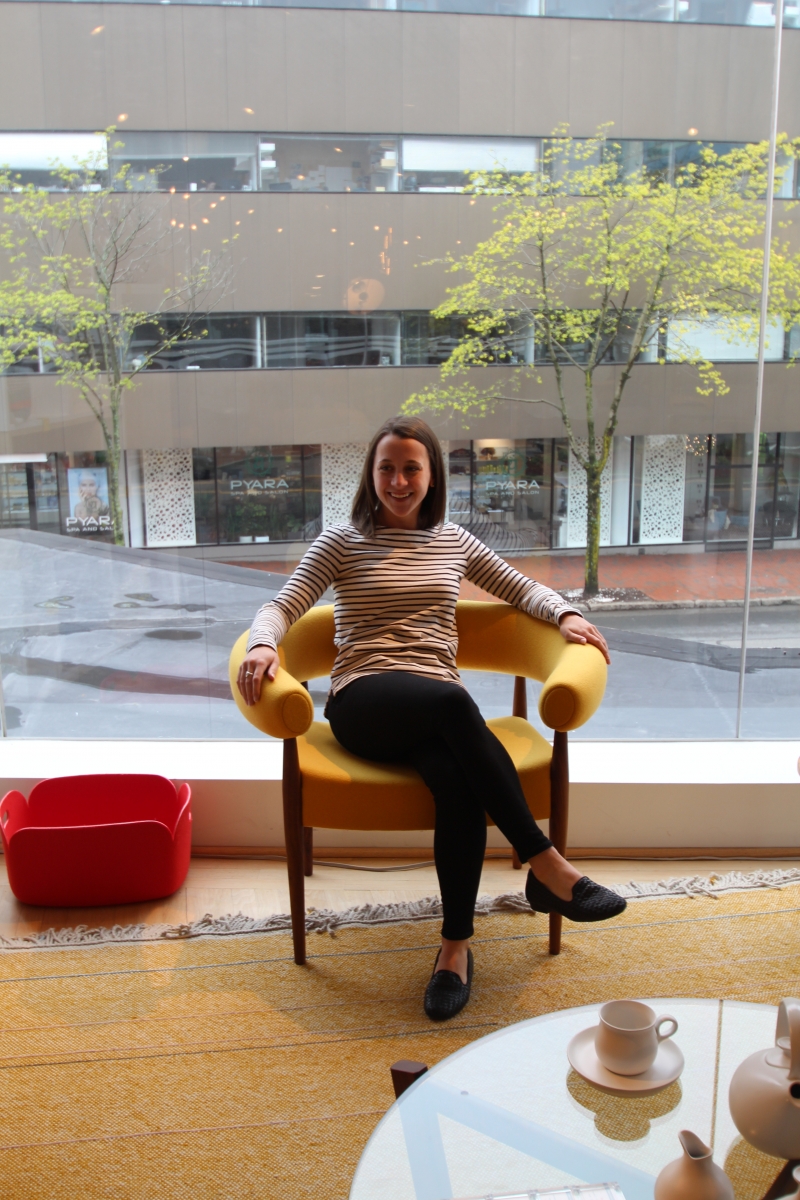 Courtney, one of our Junior Interior Designers, testing out a mustard-colored chair.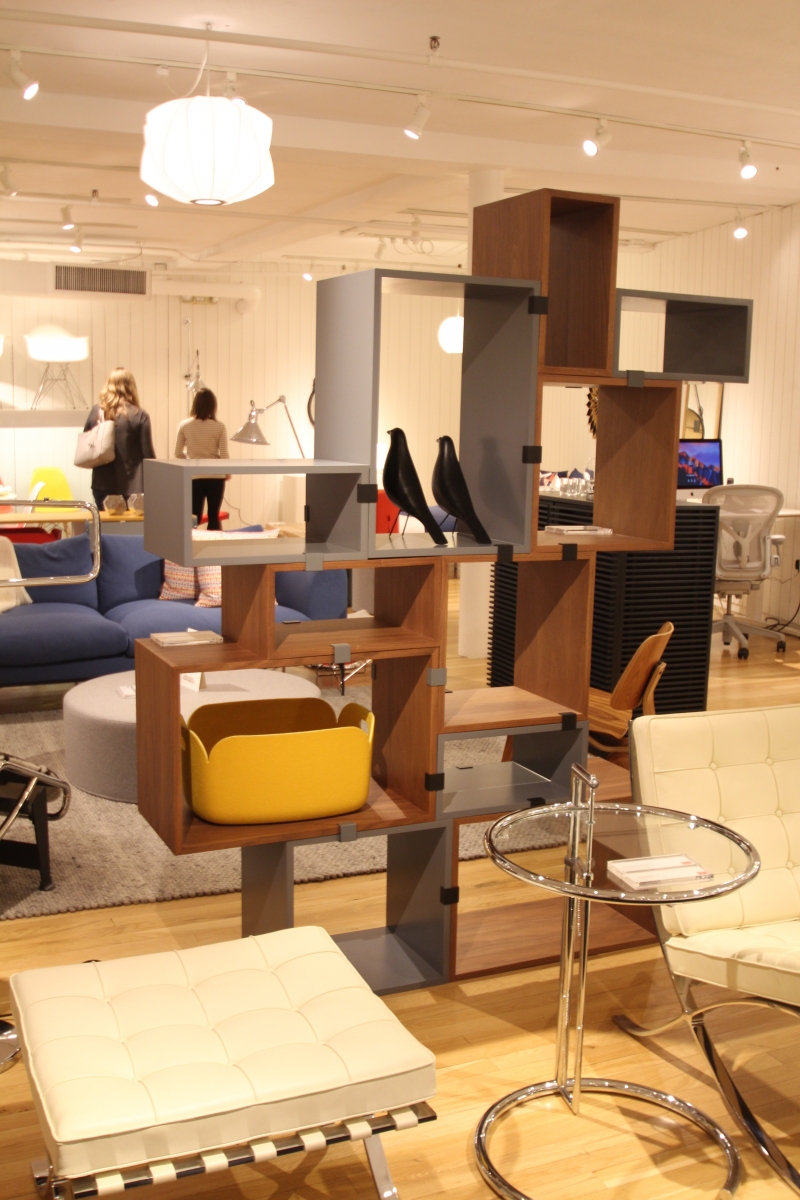 And who said functional pieces couldn't be fun? This piece is clean and structured in design, but playful in appearance.