KidsBuild! All Grown Up 2017
Every year the BSA hosts an event called KidsBuild! where children of all ages come to create and build. As stated on the BSA's site:
"KidsBuild! is a hands on, interactive learning experience for children, which is committed to creating learning opportunities for children through design and the built environment."
This year was the 25th anniversary of the first KidsBuild event and as a celebration the adults got in on the fun and had their own night called KidsBuild: All Grown Up! Whereas at the KidsBuild event a city grid is laid out for kids to build upon is based on Boston's layout, for the grown-up event the city was a city of the future where sea levels have risen and Boston has moved up on elevated platforms.  The challenge was how to build for a multi-level city and both reconsider traditional building types in that setting, as well as imagine new building types which might emerge.
We had a great time designing and building at the event and if this post has piqued your interest, you can find more information on the free KidsBuild event happening April 8-9 on  BSA's Kid'sBuild! Scroll down to read Kimberly Barnett and Julieta Ohri's favorite part of the night and to see some fun pictures!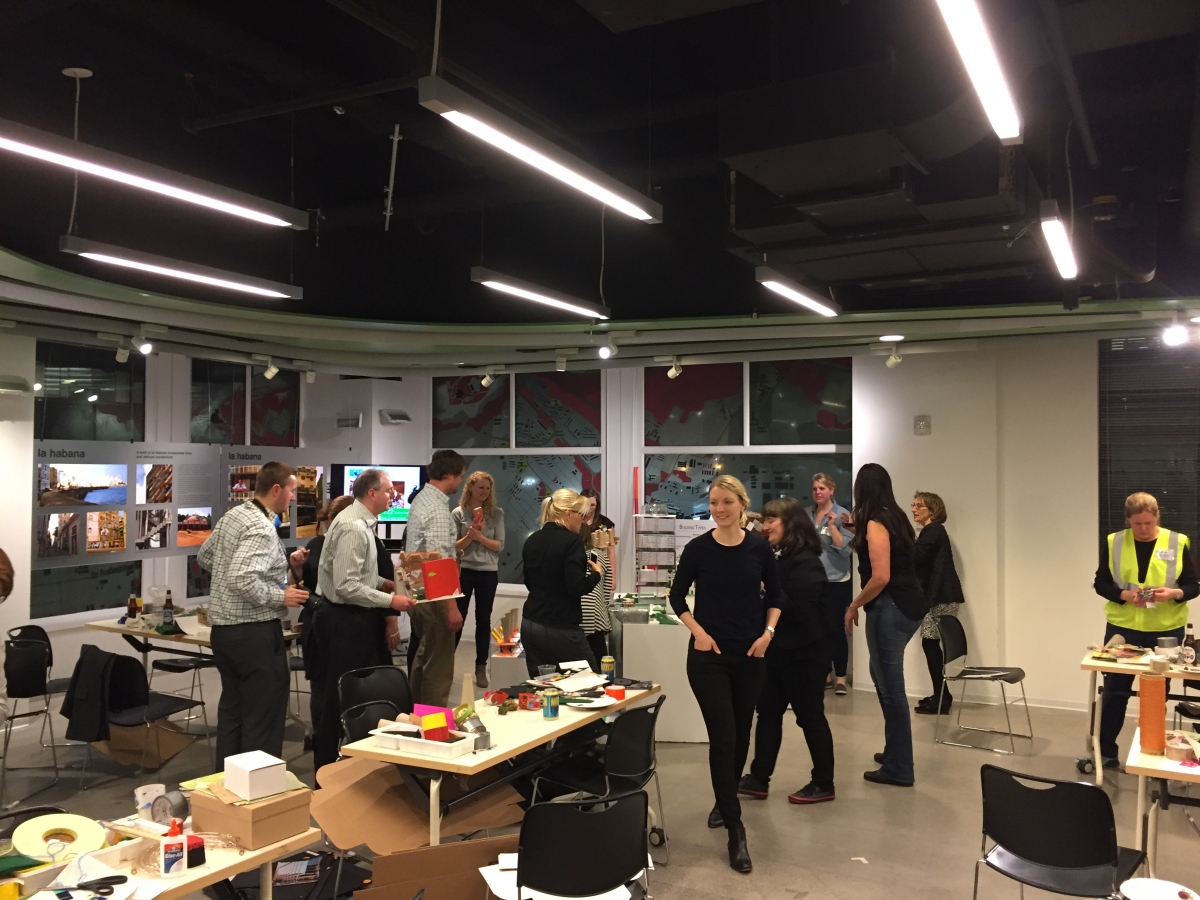 Julieta: "I would say that my favorite part was seeing which materials people selected. At the last KidsBuild I had volunteered in the Material Area, so I helped a lot of the kids with selection but I never got to see the final product. One group make a skyscraper out of old CD cases, which I thought was genius! Usually those CD cases are a hard sell. "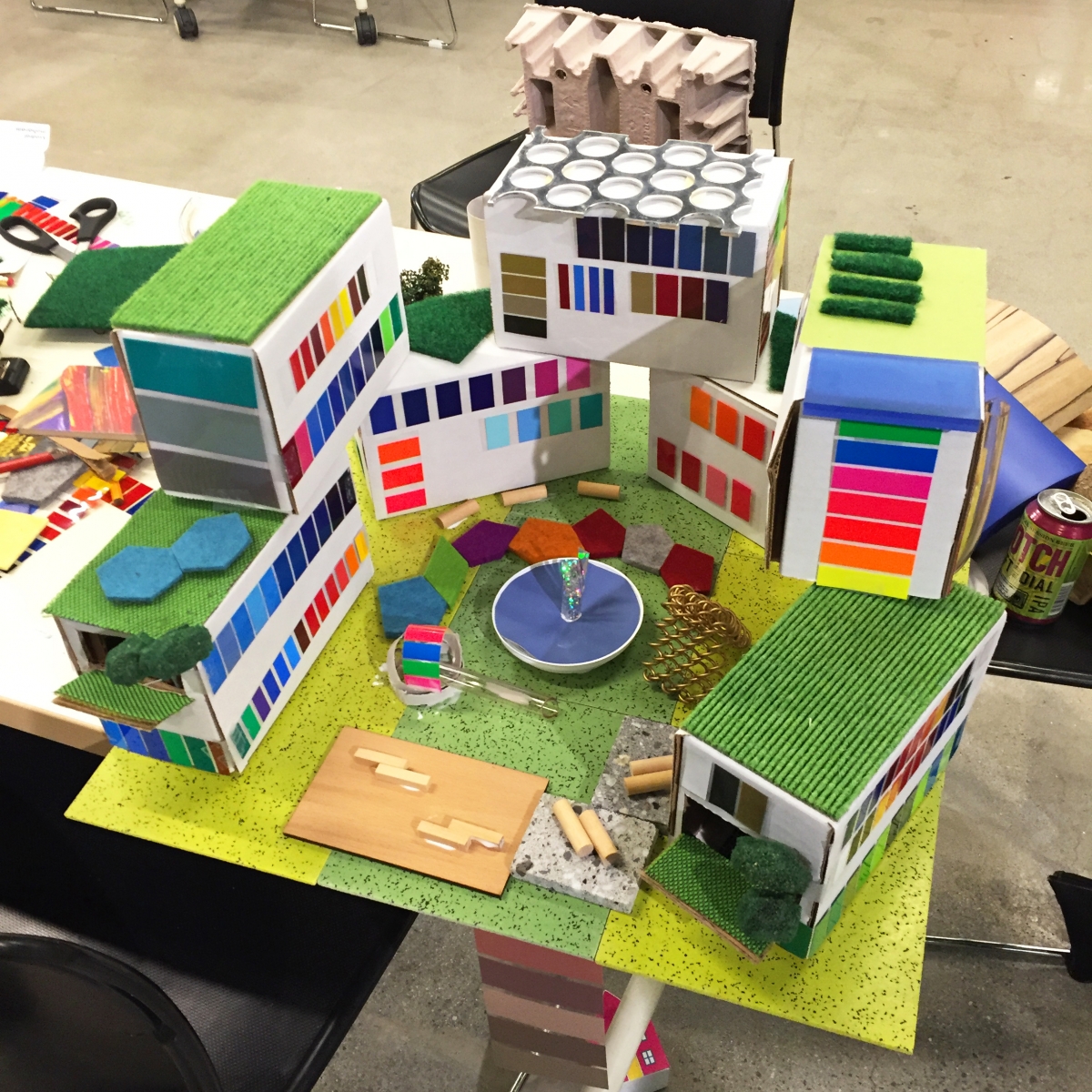 Kimberly:"I think the most fun part was to see how building the city brought people together.  When groups first arrived, people very much stuck with their building team of 3 or 4.  Through the course of the building time, you could see people working on neighboring tables start to chat & help each other with ideas.  By the end of the evening, after everyone was done building and had presented their project to the group, it felt much more like a large group effort that had worked together on the overall city."