Issue #1: The Sofa Equation
Each edition of LDa's Stylus is intended to give readers a window into our methods by examining a specific moment in the design process. Using our photo library as a source of inspiration, we've asked Interior Designer, Dean Sawyer, to explore how he might put together a sofa and accessories.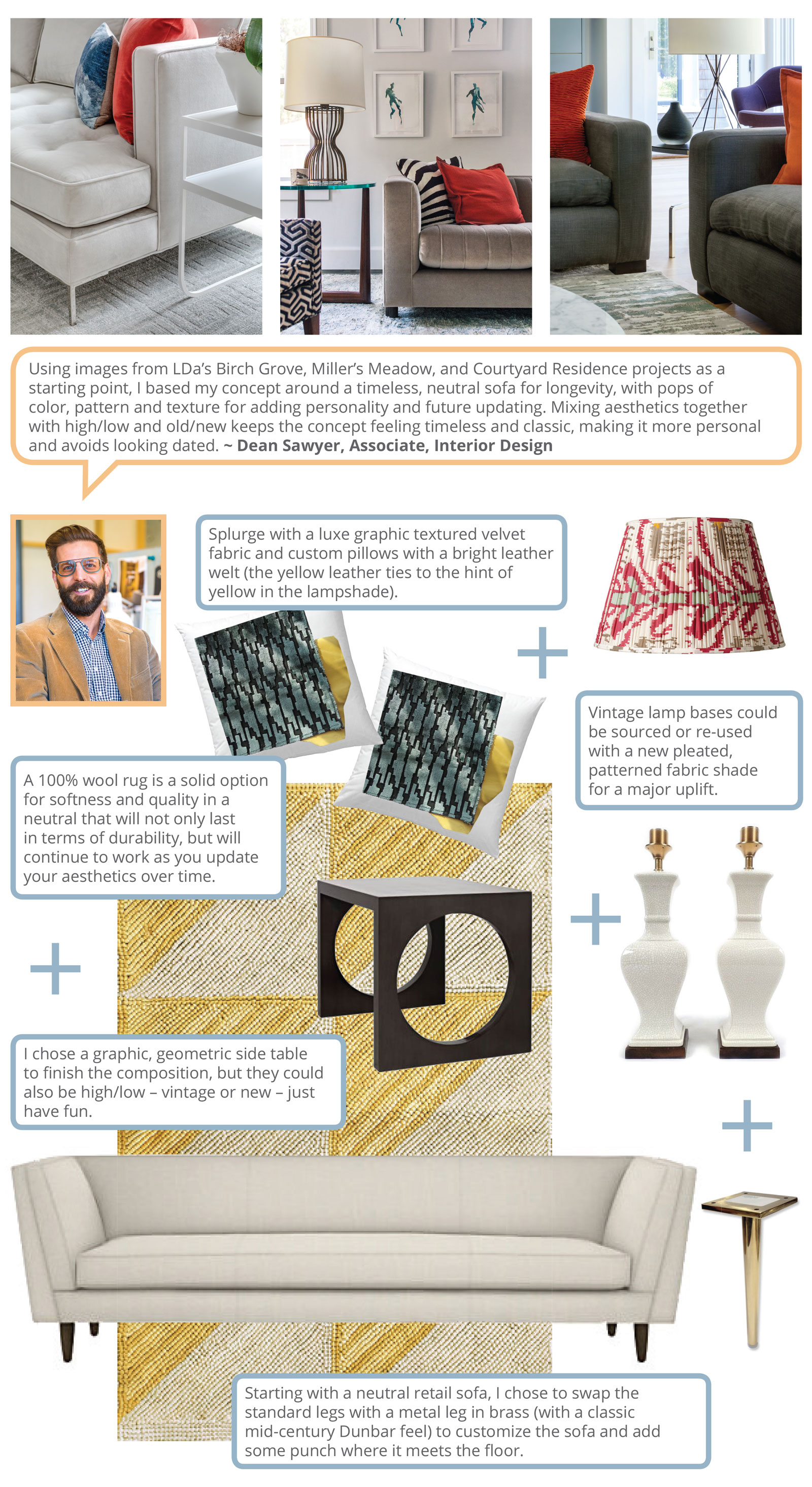 Projects Featured: Birch Grove | Millers Meadow | Courtyard Residence
Listen to audio of Dean describing his concept:
Want to work with Dean on your next project? Send us an email at info@LDa-Architects.com!