Interior Trends Forecast for 2017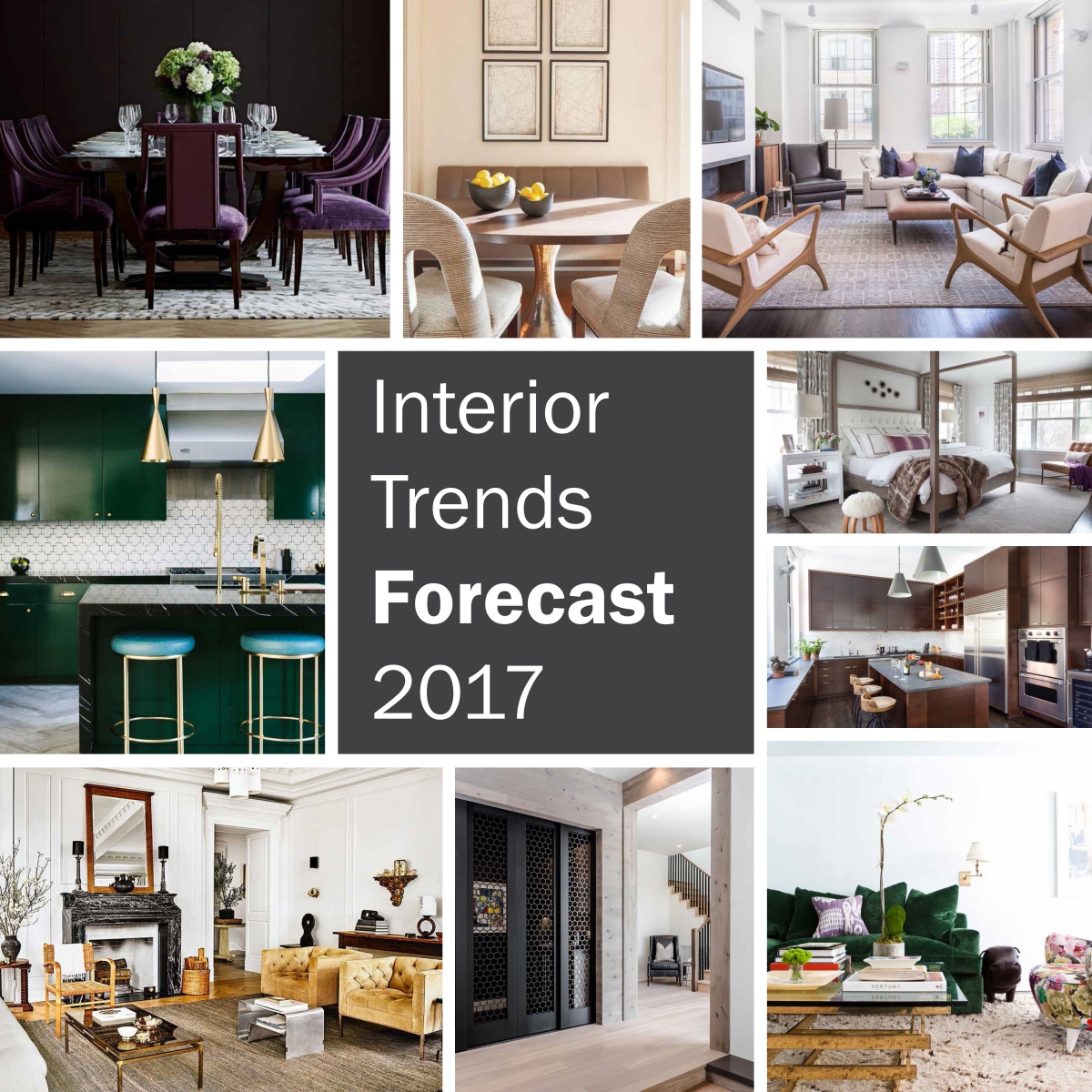 Photo Sources (Clockwise From Top Left ): 1, 2, 3, 4, 5, 6, 7, 8, 9
With 2016 behind us, we can't help but look forward to what the New Year will bring when it comes to interior design.  Full of rich color, eclectic accents and a simple aesthetic, 2017 is sure to be the year where you will take a risk and be rewarded with a bold new sense of style.  Read down below to see what our team of interior designers have to say what will be trending.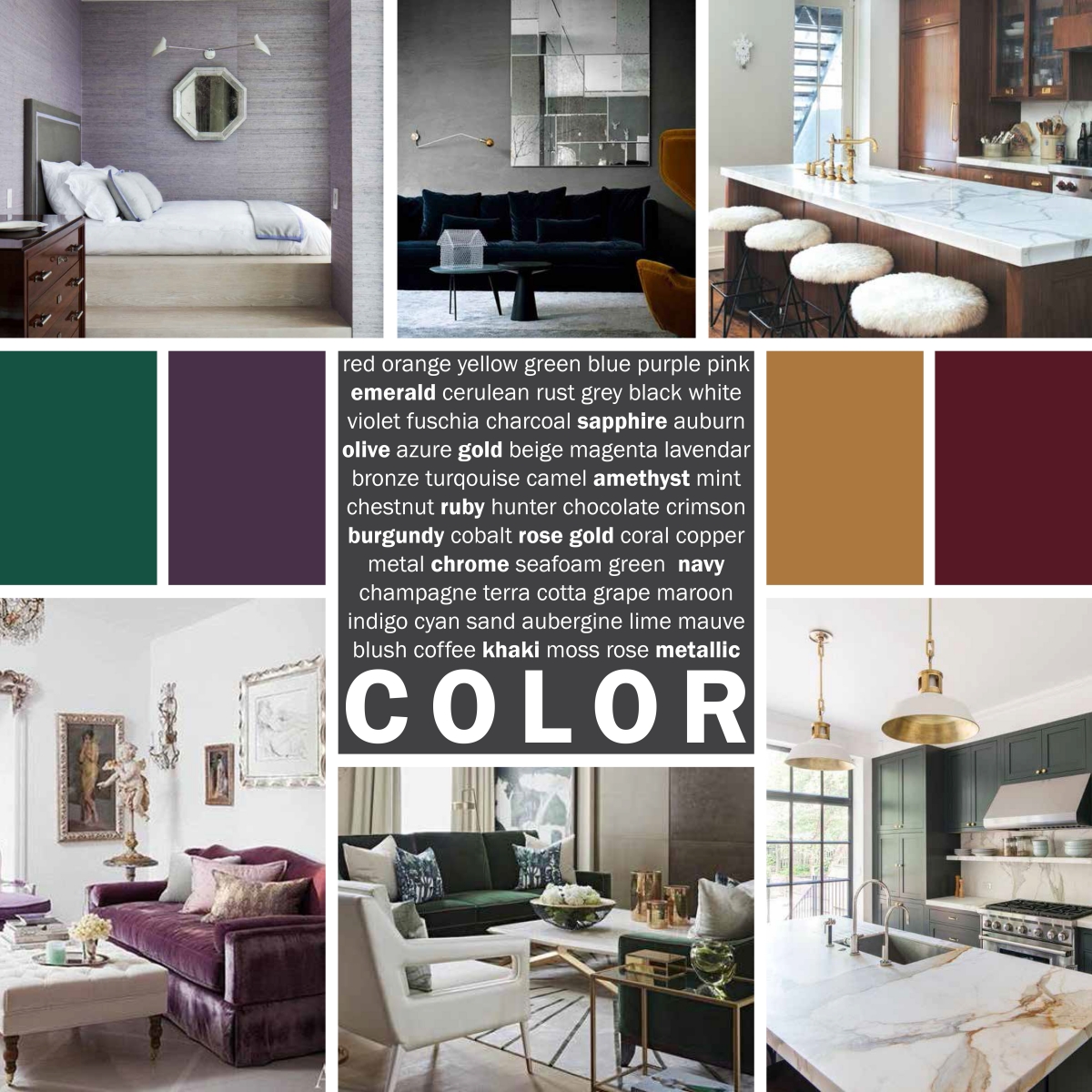 Photo Sources (Clockwise From Top Left ): 1, 2, 3, 4, 5, 6
Rich jewel tones such as burgundy, sapphire, amethyst, and emerald are taking showrooms by storm and are surprisingly easy to integrate into your home. Whether it is a subtle navy cabinet with a white marble countertop, or a gold velvet statement sofa, picking one item to counteract an overall minimal home is a simple and classy way to give your home more dramatic flair. We've been seeing a lot of deep, rich blues and greens – not only in fabrics, but in paint and cabinetry as well! It's an edgier, artsier version of the standard "jewel tones for winter" idea.
An even easier way to spice up your room when renovating or refreshing is with paint. It's a quick and efficient way to alter your room without changing any furniture, which is a huge timesaver! Benjamin Moore's paint color of the year for 2017 is Shadow, which is rich in tone and has a darker ambiance to it. From mauve to aubergine, any shade purple will definitely be a color you can't miss out on.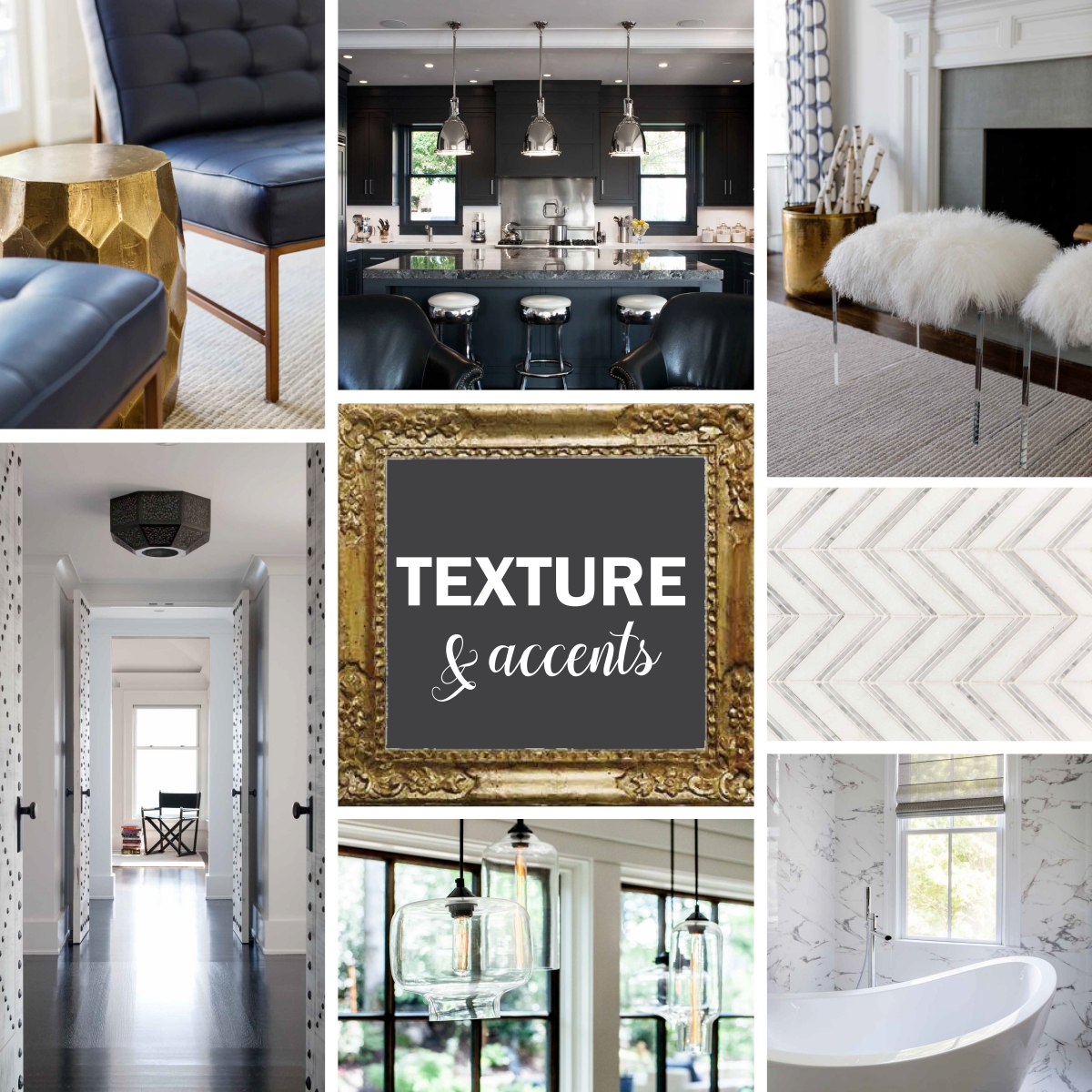 Gold, chrome, brass, silver...Why pick one when you can mix them all? Mixing metals will be a huge trend this year, but keep in mind that a little goes a long way. Think of subtle ways to swap out items you already have for a fresh, updated look. Picture frames, mirrors, end tables, and knick-knacks on your coffee table are a great to start with and save you the headache of replacing something larger.
Other accents that will be on the rise are velvet, terracotta stone, cork, worn industrial pieces, statement tile and wood paneled kitchens.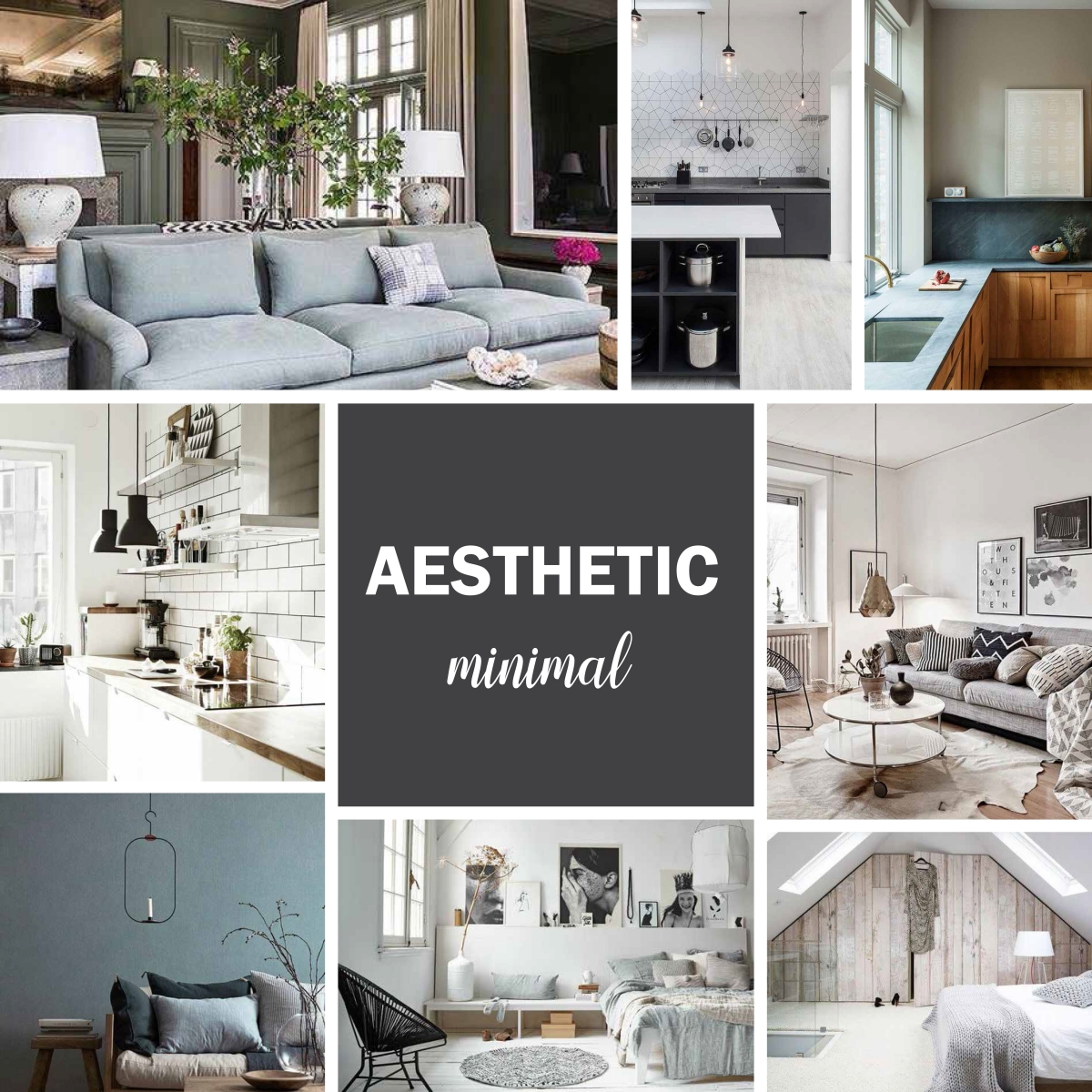 Photo Sources (Clockwise From Top Left ): 1, 2, 3, 4, 5, 6, 7, 8
Scandinavian style was a huge trend in 2016 and we think its popularity is here to stay. The emphasis on simple living with a thoughtful and quiet aesthetic really resonates with most homeowners and helps create a space that is refined in character but effortless in upkeep. This minimal approach to decorating your home is here to stay (for the foreseeable future) and we see it only see it becoming more popular.