Customizing Furniture with Wallpaper
As an alternative to painting or refinishing your existing furniture, or as a way to customize something new, wallpaper can offer an array of finishes, colors and patterns. We're currently working with Piper Woodworking, who is finishing up three pieces for one of our clients using custom wallpaper doors. LDa Principal John Day chose "Sullivan Opalescence" by MDC to be applied to the doors of these dining room cabinets. The results are stunning, the paper has a raised pattern and a slight shimmer – a sophisticated contrast to the metallic gray painted finish and walnut legs.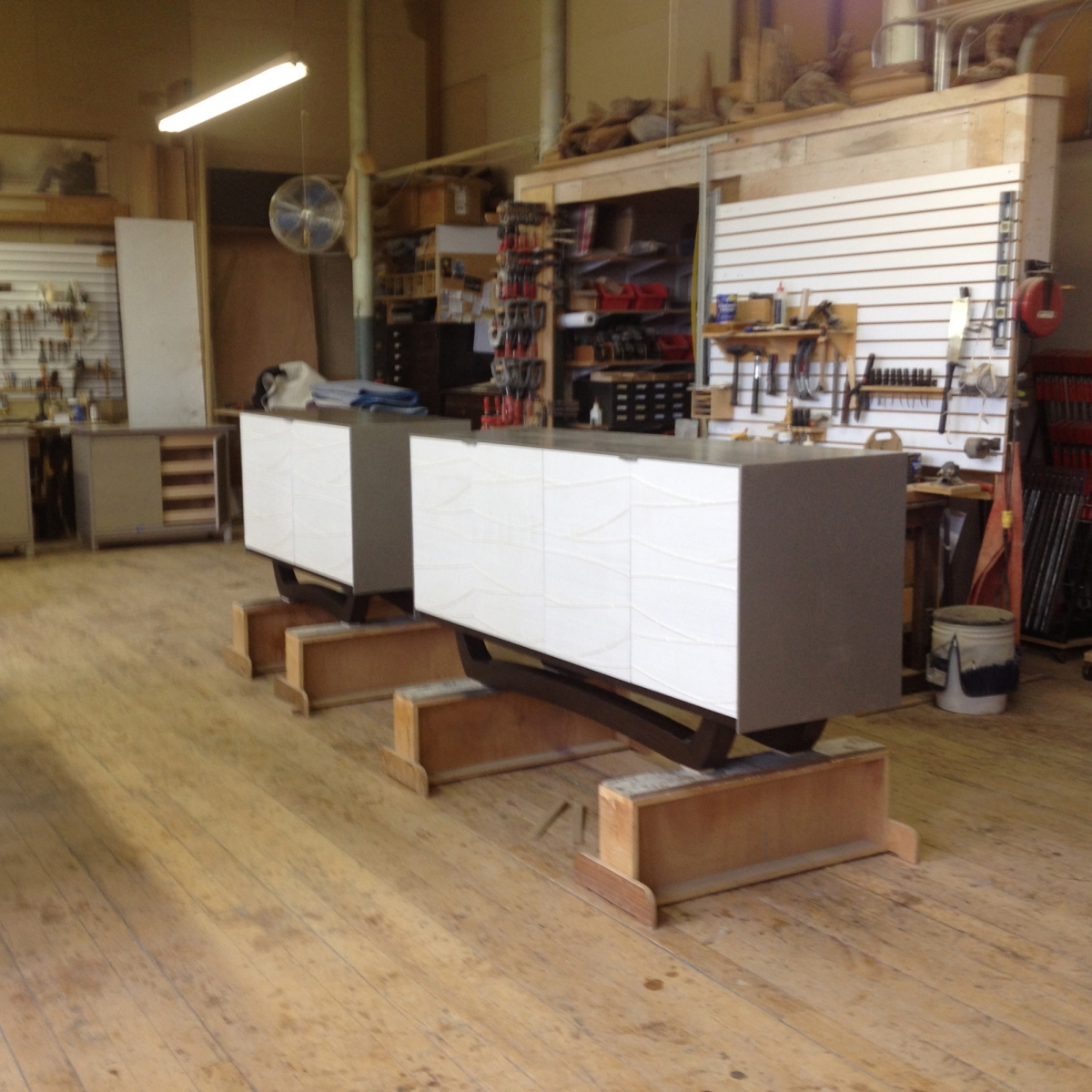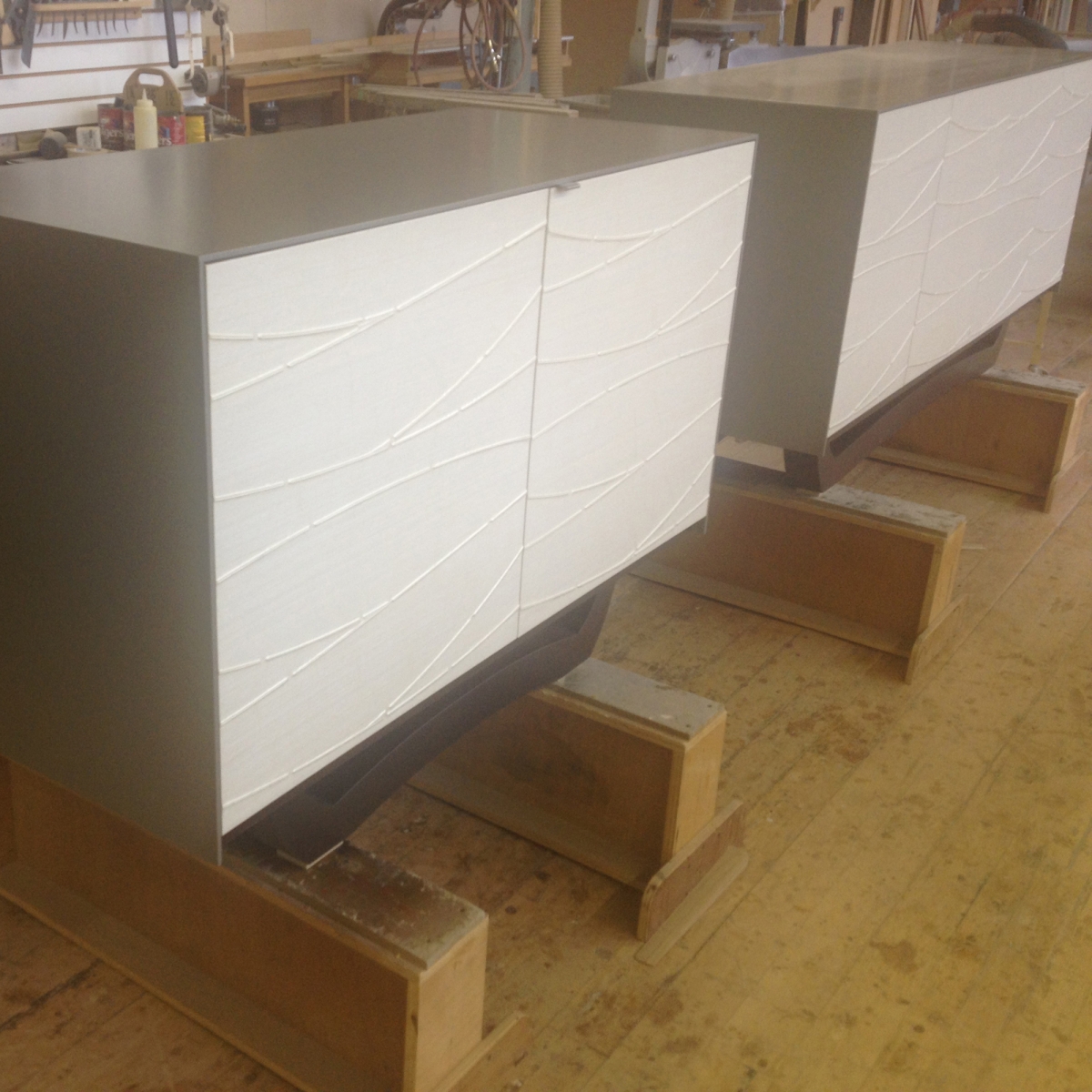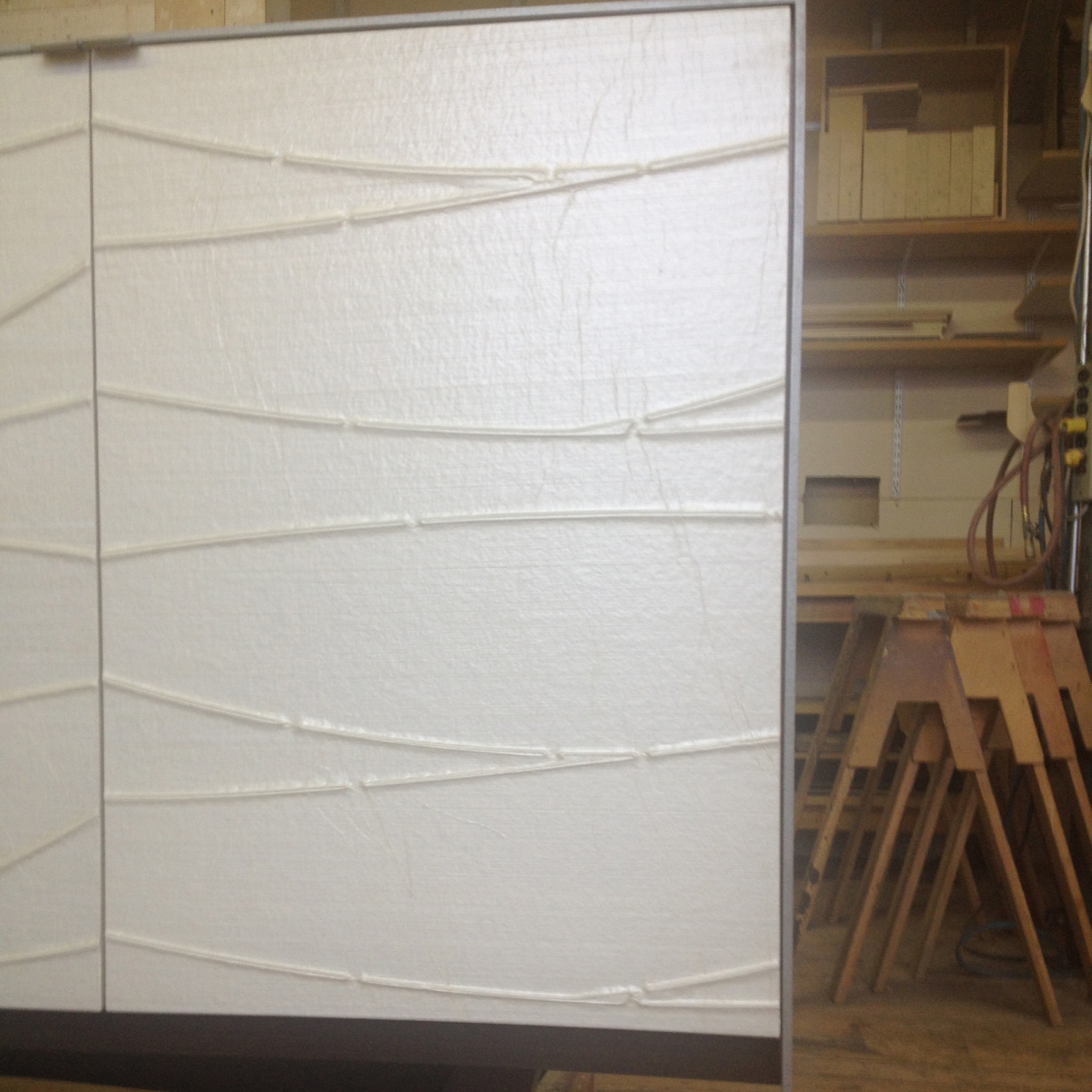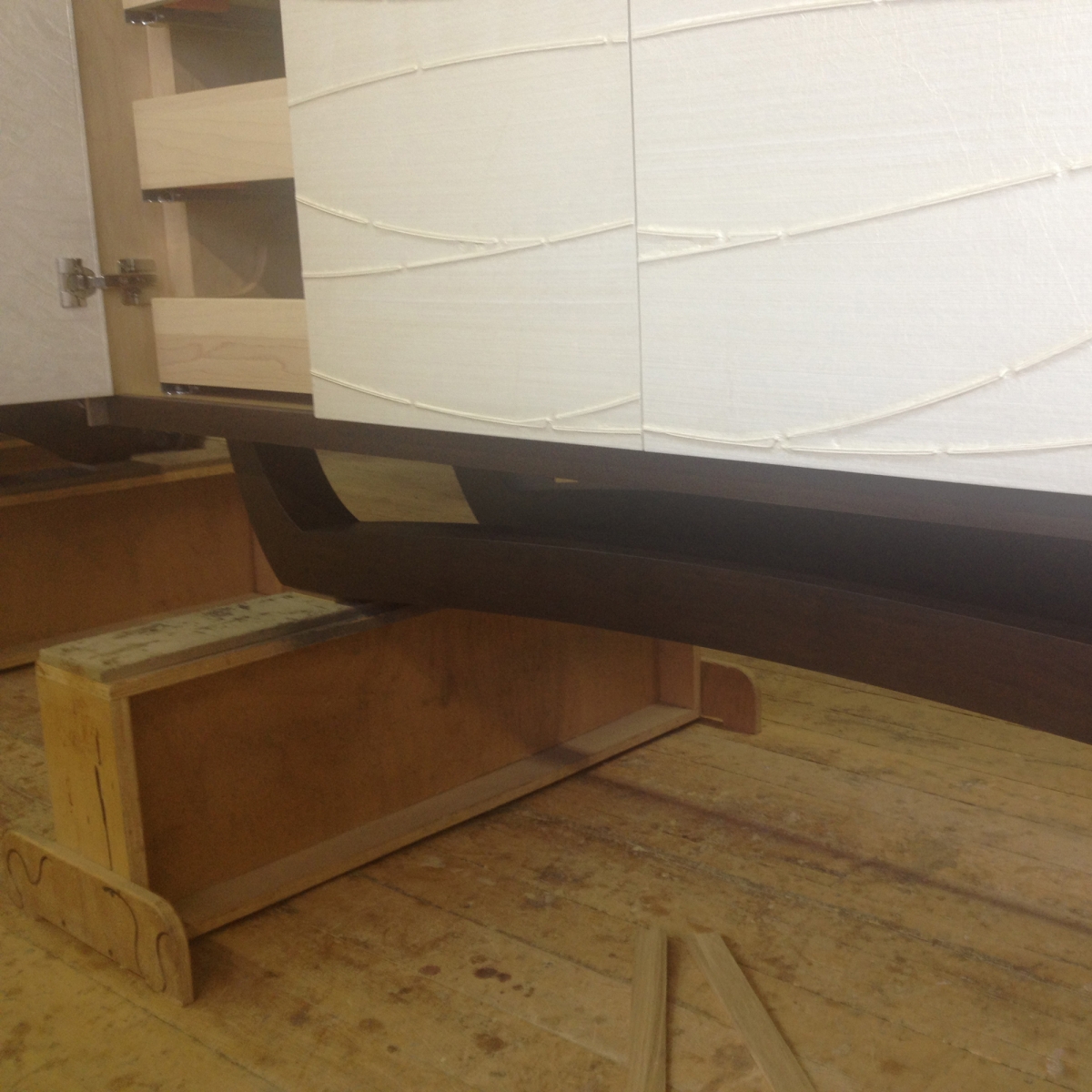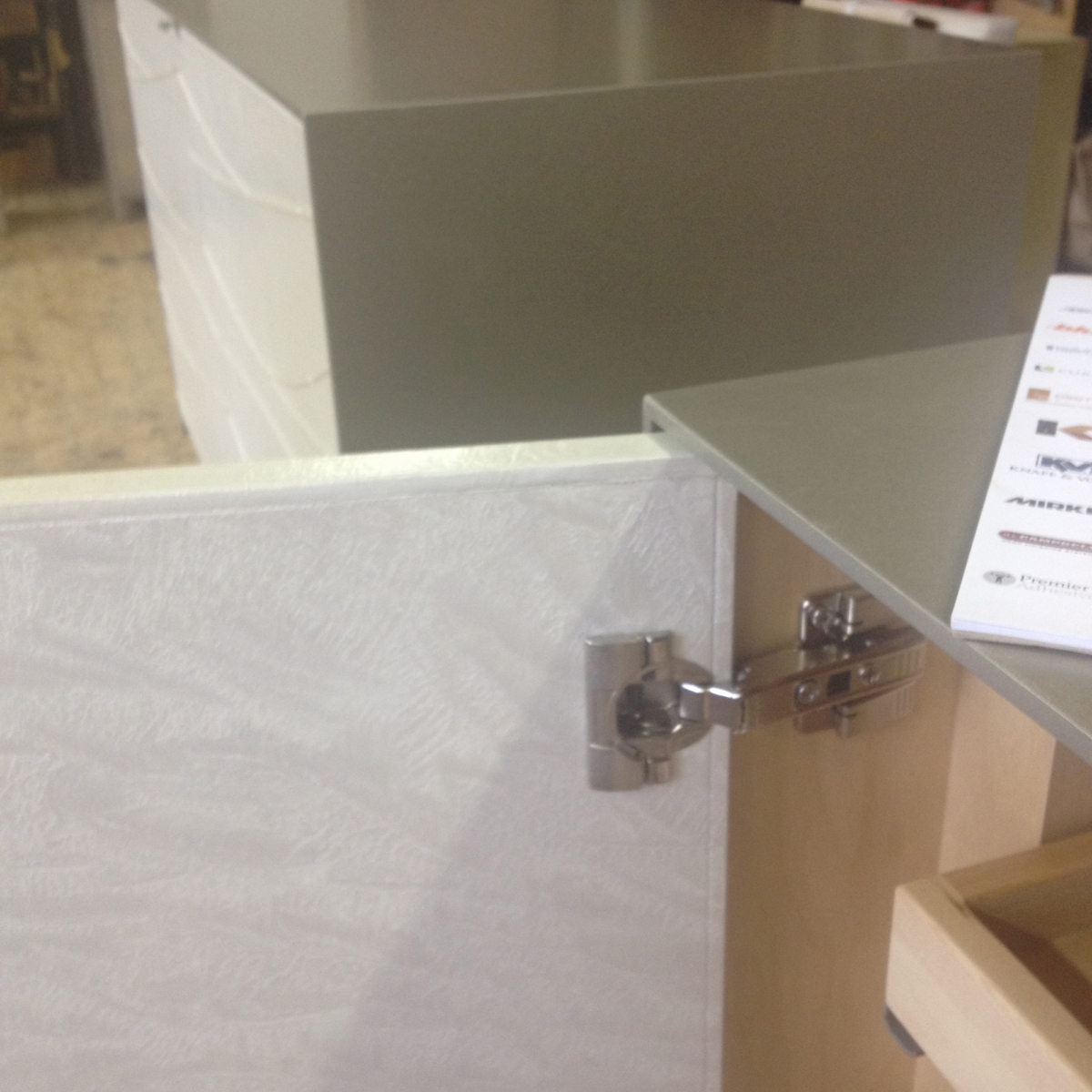 While our pieces were made by professionals, John offers some tips for those interested in replicating a similar look at home:
Try to select a commercial grade wall paper that will allow for wipe cleaning and will offer better abrasion resistance, true paper type wallpapers can be used if they are framed on the piece with a wood rail to protect the edges. 
Wallpaper can wear on the edges if the door or drawers bind when closing. For tight fits, we suggest not wrapping the wallpaper around the edges, trimming the paper flush. 
If possible, request a swatch of your selected wallpaper and test how it behaves when folded especially if you're using a heavier paper. If the paper is not colored through, the white paper underneath may be exposed when folded. You can also test to see if the paper could be touched up (would paint, a marker or even nail polish hide any marks)?
Consider leather or fabric wall covering if your furniture piece needs to be highly durable or is located in a low water area like a powder room. A coat of varnish will offer extra protection for more fragile wall coverings.
Choosing hardware with a back plate will help to prevent grime and oil transfer from fingers.
Use Photoshop, Gimp or other software to mock up the repeat – helpful when determining how much to order as well as the overall look. 
As far as adhesive, white glue (PVA - polyvinyl acetate) was used on the pieces we had made, and is readily available. If you have metal, plastic or other non-wood surfaces – specialized adhesives would be recommended.
Wallpaper is a great inexpensive way to add some punch to a new piece or to refresh something you already have!