An Outdoor Kitchen With Everything You Need, Including the View
With the dog days of summer behind us and the cooler fall weather rolling in, the cool fresh air feels like a much needed reprieve from the heat of August. Even though the days are getting shorter, this still a great time for dining outdoors.
This summer we wrapped up the installation of a custom outdoor kitchen for the new homeowners of our Rocky Ledge project. The goal for this backyard update was to take advantage of the existing patio stone walls, expansive entertaining space and vanishing edge pool while giving the space more of a modern California feel. With a view like this, one can understand why this family wants to spend as much time outside as possible!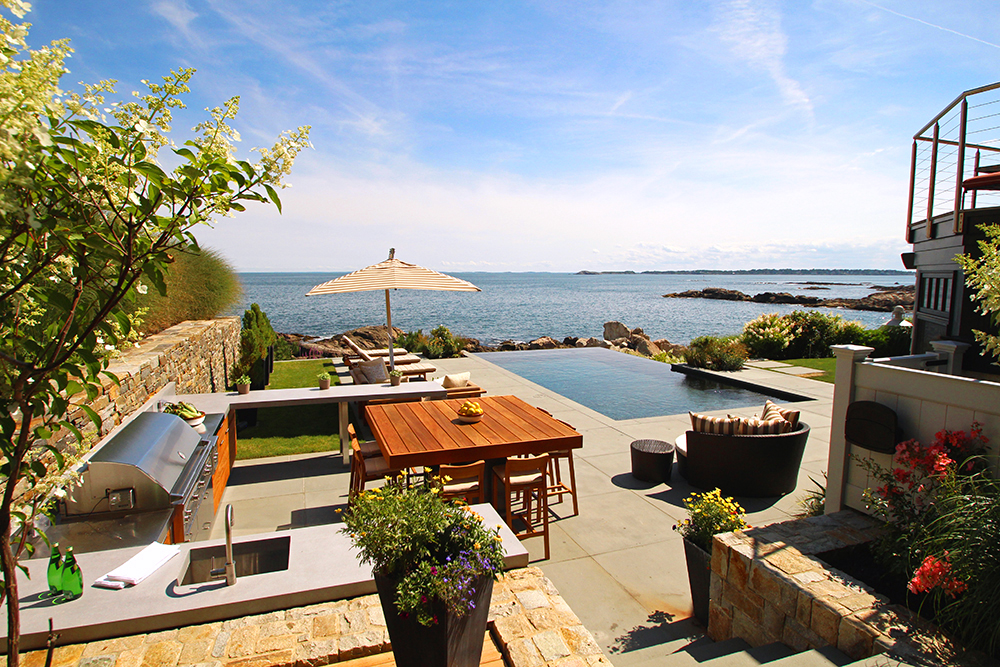 This outdoor kitchen blends teak, stainless steel and concrete seamlessly. This U-shaped kitchen allows for anyone to move effortlessly around the space while prepping, grilling or dining.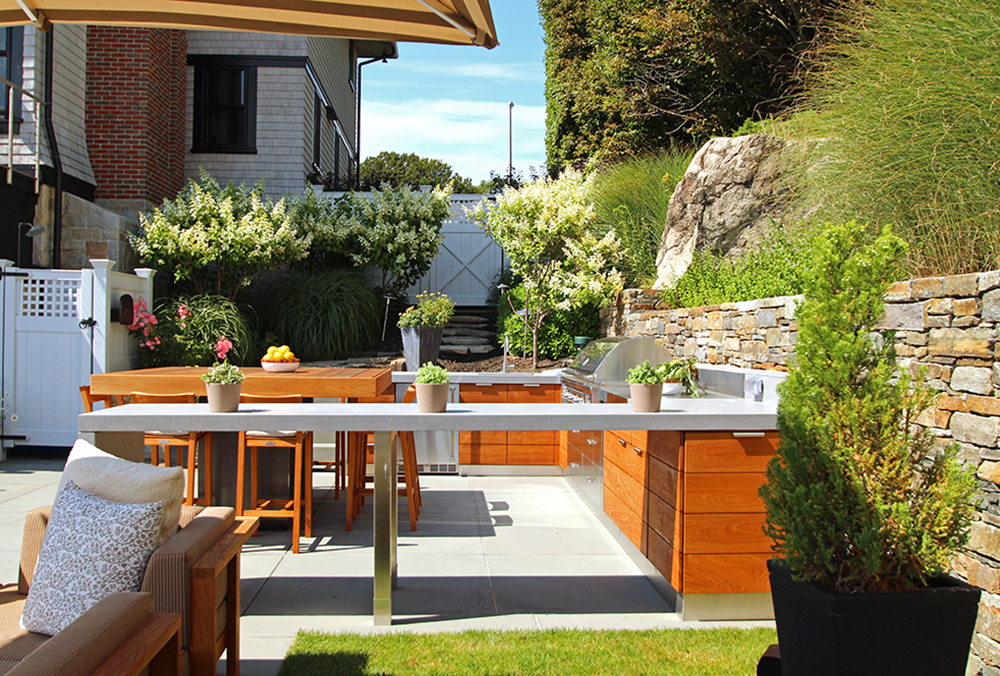 Complete with all the amenities of an indoor kitchen, the refrigerator, grill and stovetop, storage space, beverage drawers and abundance of counter space allows for seamless entertainment regardless of party size.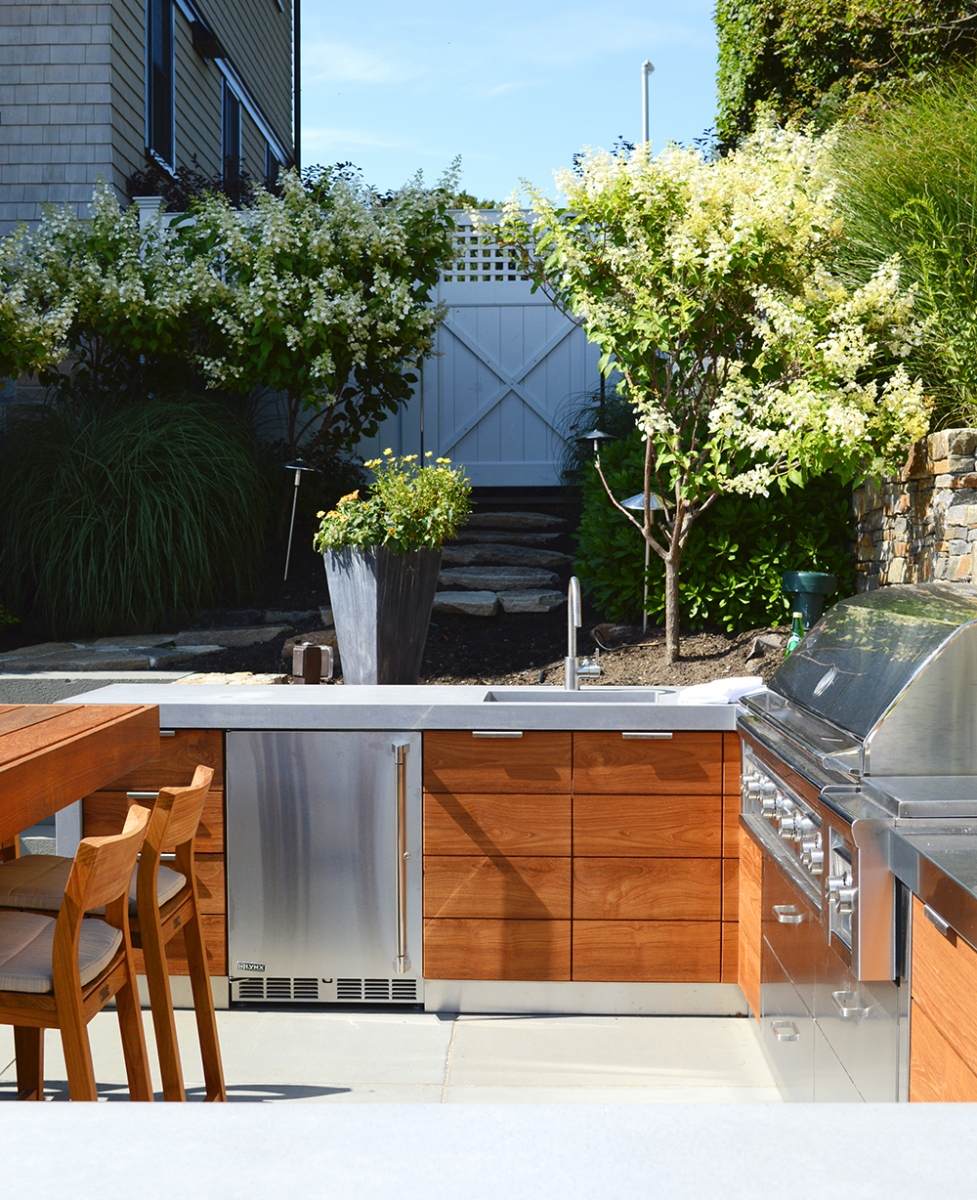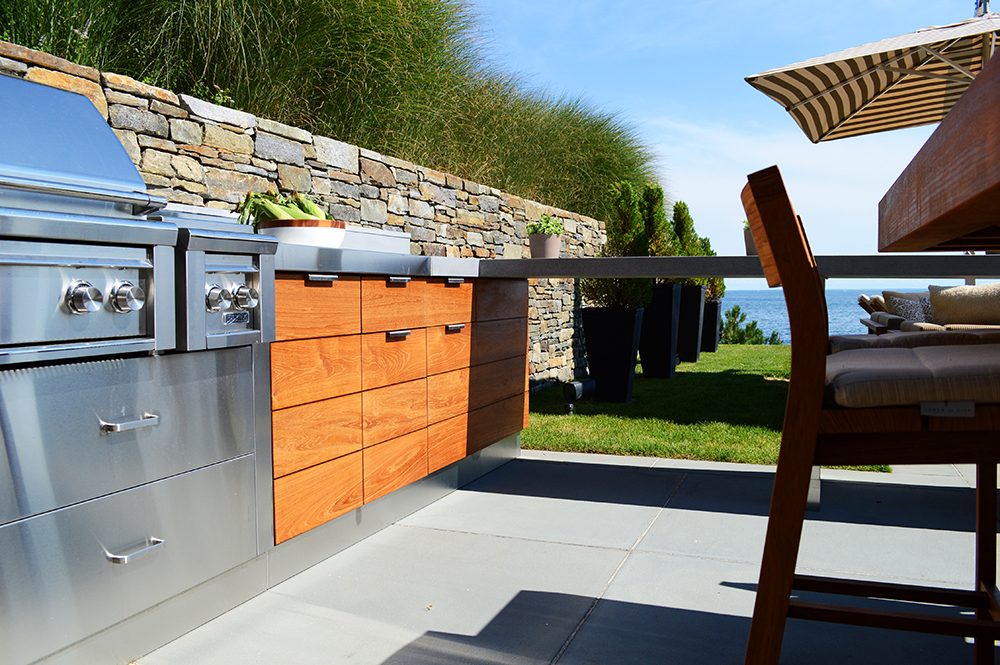 The island and cabinetry millwork are a result of our collaboration with About Face Kitchens of Peabody. We designed the kitchen, About Face Kitchens fabricated it and Paradise Construction handled the installation. After the base of the island was fabricated, Feeley's of Quincy finished it off with a powder coat seal in this bronze color to give it that polished look that's built to last. To protect these materials during the harsher weather months, custom canvas covers have been made to help protect the materials from the salt, sun and snow.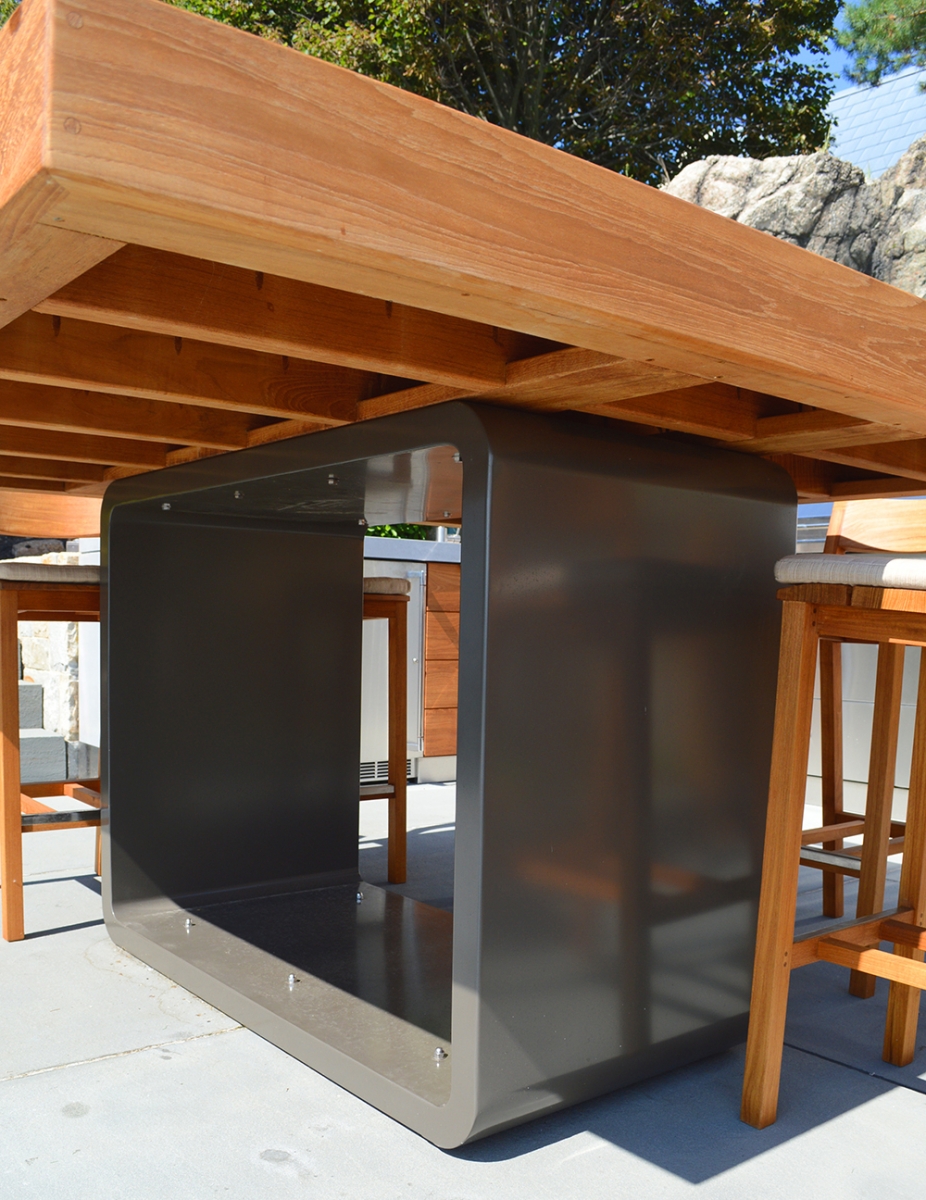 All of the appliances in this outdoor kitchen are from Lynx. This custom piece comes with six burners and a double burner stovetop. Whether you like your corn boiled or grilled, this cooktop has you covered. Want to roast up some marshmallows while you melt the chocolate on your graham crackers? This grill has you covered with the inside upper rack.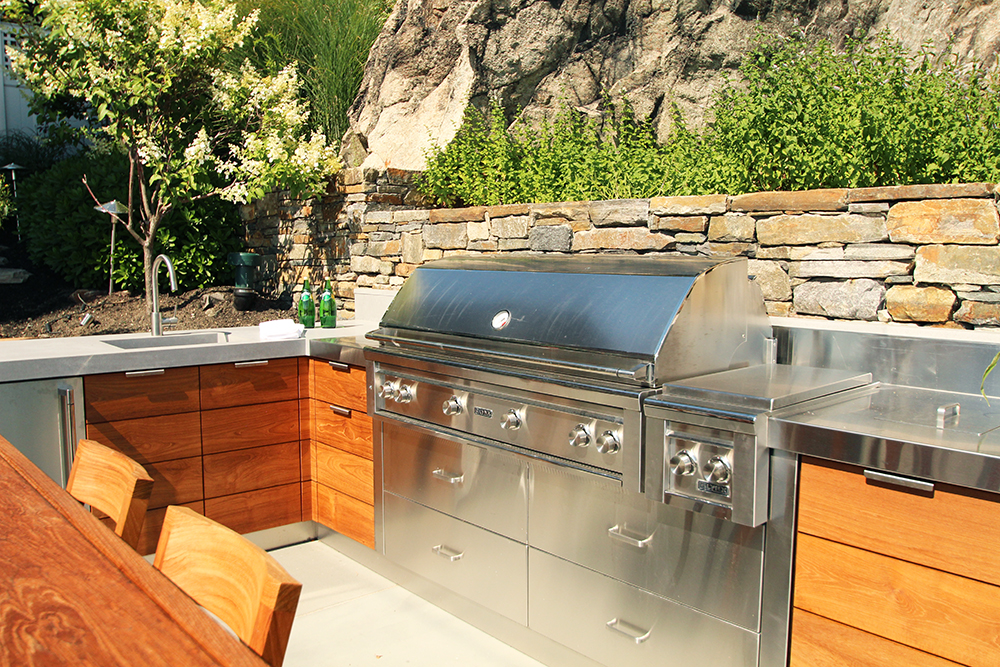 The deck furniture is from Janus et Cie here in Boston and with plenty of seating and places to lounge, this outdoor space has it all! So grab a blanket and head outside to soak up these gorgeous fall evenings.