Newest Additions to the LDa Team
Since our last team update in 2015, we've welcomed 11 new staff members! With a wide range of skill sets and interests, this new group of talented individuals is a great addition to our office.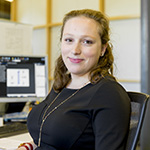 Architectural Designer Amanda O'Malley joined LDa after receiving her Masters of Architecture from Roger Williams University this past spring. Having developed a passion for architecture at young age, the desire to improve lives with design and construction inspired Amanda to focus on housing and community within the urban context for her Master's thesis. Her previous work experience consists of residential, commercial and institutional projects throughout New York and New England. Amanda is currently pursuing her licensure and LEED professional credentials.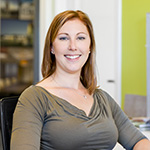 Junior Interior Designer Ashleigh Sanicola joined the interiors team here at LDa after working for a small architectural firm where she focused on commercial design and historic renovations. Her portfolio also includes higher education facilities and luxury retail spaces. She is passionate about infusing design with character and detail, working with her client's needs to blend aspects of the New England vernacular with modern luxuries and a  contemporary style. Ashleigh earned her BS in Interior Design from Philadelphia University and is currently working on her NCIDQ certification.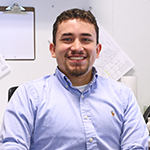 Architectural Designer Diego Rawson grew up in The Berkshires. While working for his family's construction business, Diego discovered his love for the New England vernacular, particularly in residential design. His decision to pursue his interest in construction led him to The Boston Architectural College where he will be attending his final year next year in pursit of his Bachelor's Degree. A lot of Diego's design inspiration comes from trying to merge the rural lifestyle of the Berkshires with the busy city life he now lives.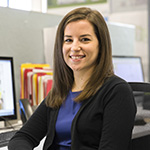 Interior Designer Jennifer Baker brings with her a wealth of knowledge from her previous experience in public and private educational, commercial, and residential design, gaining extensive knowledge in documentation, space planning, and interior finish and furniture selection. Jennifer thrives on collaboration and is excited for the opportunity to create residential interiors while working closely with architects and fellow designers to expand her understanding of interior architecture. She earned a Bachelor of Science in Interior Design from Endicott College.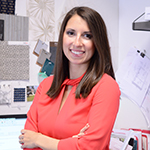 Interior Design Assistant Kathy Holl joined the Interiors team in January, bringing with her a unique skill set that yields a fresh perspective to the space. After graduating from BU Questrom School of Business with a concentration in finance, she worked for six years in industry investment research and marketing. Kathy also holds a MA Real Estate License with experience in the downtown Boston market and nearby suburbs.  Her real estate and investment knowledge coupled with a passion for design allows her to provide unparalleled guidance for clients on their design projects.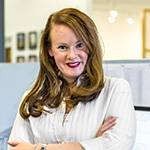 Associate and Senior Interior Designer Elizabeth Dunne brings with her over 10 years of experience, designing tailor-made luxury residential spaces for homeowners throughout New England. She prides herself in her ability to listen and advocate for her clients, collaborating with all parties to find the best solution for each project. Well versed in historic design and details, Liz pays particular detail to both the architectural and interior design elements of each space.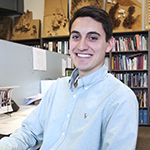 Architectural Designer Matt Jesi joined LDa after developing his knowledge of commercial, institutional and residential design. He enjoys transforming tired and abandoned spaces while preserving historic significance in order to accommodate modern needs. Raised on the North Shore of MA, Matthew grew up surrounded by the New England vernacular, inspiring his appreciation for the many styles of architecture and his ability to contribute to its significance. Matthew received his Masters of Architecture from Roger Williams University and is currently pursuing his licensure.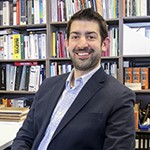 Senior Architectural Designer Michael Bard has spent the past nine years in the local design community where he has cultivated a passion for custom residential projects. As a graduate of Wentworth Institute of Technology, Mike has fostered an aptitude for seamless integration between refined design aesthetics and building systems and structure. He appreciates the collaborative nature inherent in complex projects and enjoys working with builders and craftsman to produce unique and refined custom projects.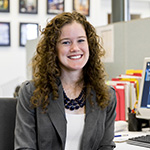 Architectural Designer Molly Rovero has prior experience in the corporate and commercial design markets. Raised in a military family, Molly's exposure to various national and international locales sparked her exploration of the different ways in which we live and work, making a career in architecture a natural choice. A graduate of Boston Architectural College, Molly works to understand the complexities of residential design and construction, and is currently studying for her licensure.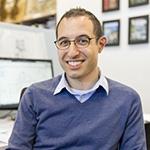 Architect Tony Filardo is interested in working with contemporary detailing and programming in typically traditional areas. Growing up in southern Connecticut, he was exposed to both the New England vernacular and the avant-garde of New York City. He finds inspiration in the juxtaposition of old and new, in the innovation of sustainable design, materiality, adaptive reuse and intelligent space planning, and the constant push for forward thinking to achieve better craft. He holds his Masters in Architecture from SUNY Buffalo and is a licensed architect in the state of New York.
Architectural Designer Virginia Ofer developed a sincere appreciation for the impact architecture can have on our lives from observing her architect parents run a small residential firm in upstate NY. Her graduate thesis focused on the ability of culturally-sensitive spaces to help promote the cooperation and integration of diverse groups of people, especially in situations of mass migration. Equally of interest to her is the interaction between historical and contemporary structures which occurs so frequently in residential design. She is a graduate of Wentworth Institute of Technology in Boston, from which she received both her Bachelor and Master degrees, as well as high honors for her academic achievements.