Long's Jewelers Grand Opening!
We recently completed an interiors project at Long's Jewelers in Nashua, NH and are so excited to share some images from their Rolex event this past week!
Looking for a fresh, transformative brand and interiors fit out, the owners decided to build the newest Long's Jewelers store from the ground up, giving them total flexibility in redesigning the function, appearance, and layout of their store. LDa worked with them on the interior design of the sales-floor, the back-of-house space, as well as customizing and personalizing the exterior of the brand new building.
One of the elegant and vibrant design elements is the custom-made Brenda Houston Agata Wallpaper behind the transaction counter. The sublime blue wall paper is an oversized  photorealistic rendition of stone, that beautifully accents the neutral and minimal walnut and brushed metal palette of the store. Custom Steven King Carpets broadloom carpet covers the sales-floor with a muted yet tonal depth that is engaging but not overpowering. The two street facing towers have been treated with geometric paneling from SOELBERG are the highlight at night with LED channels that serve to draw your eye to the brand images in the window and to accent simple the black and white design of the store with light and texture. We are thrilled with the store's results and thank the Long's team for such a great collaboration and final design.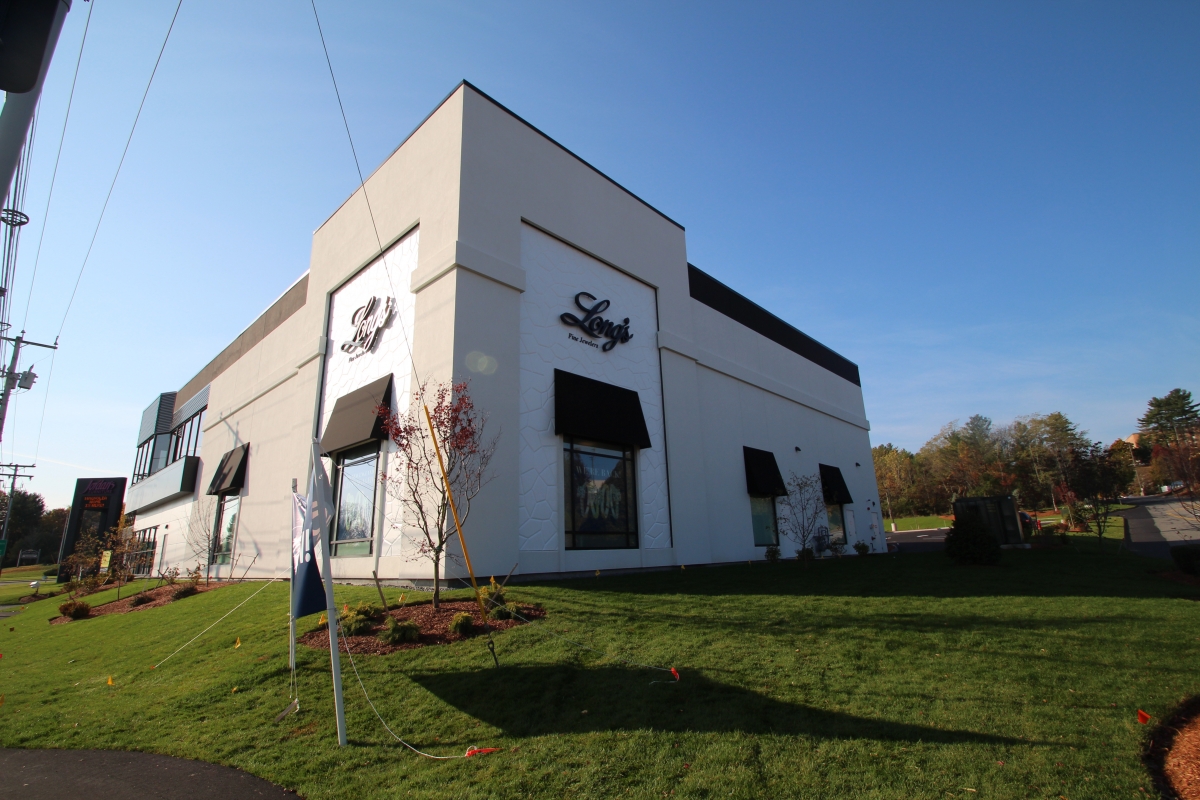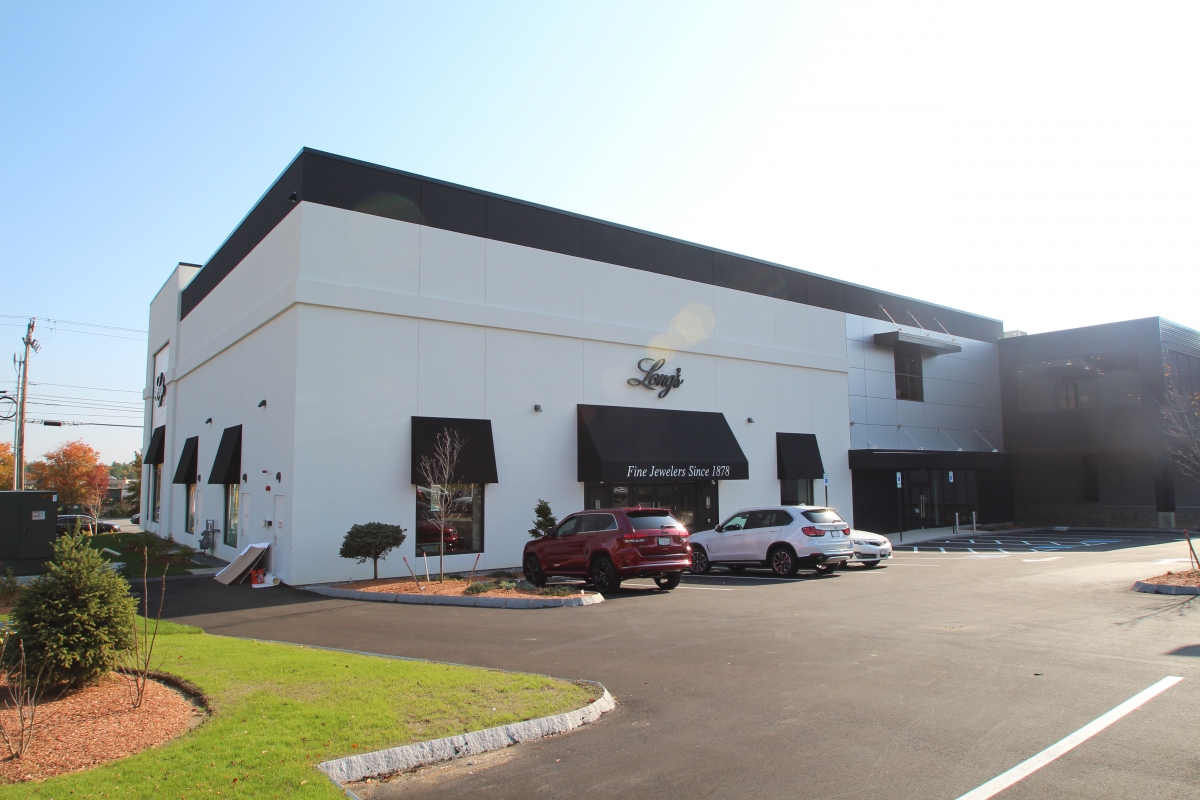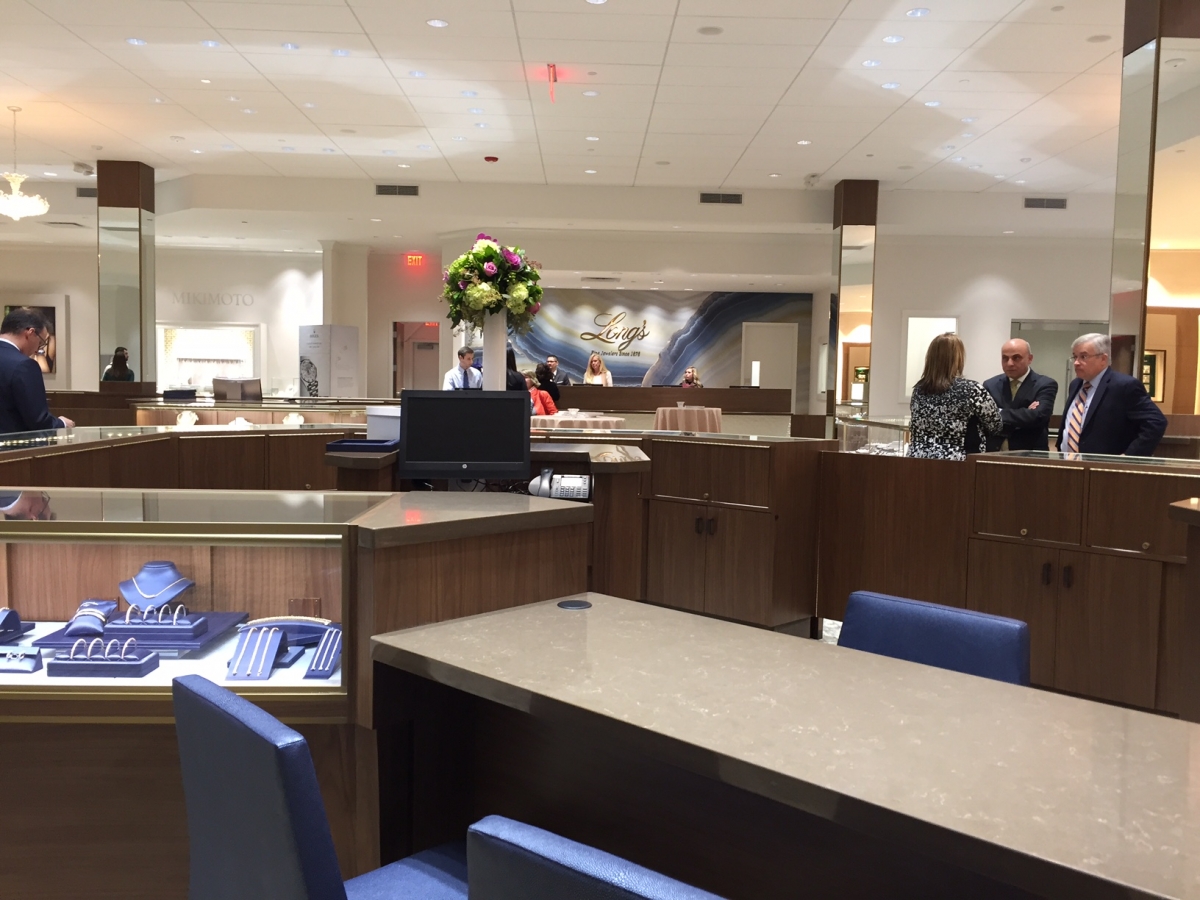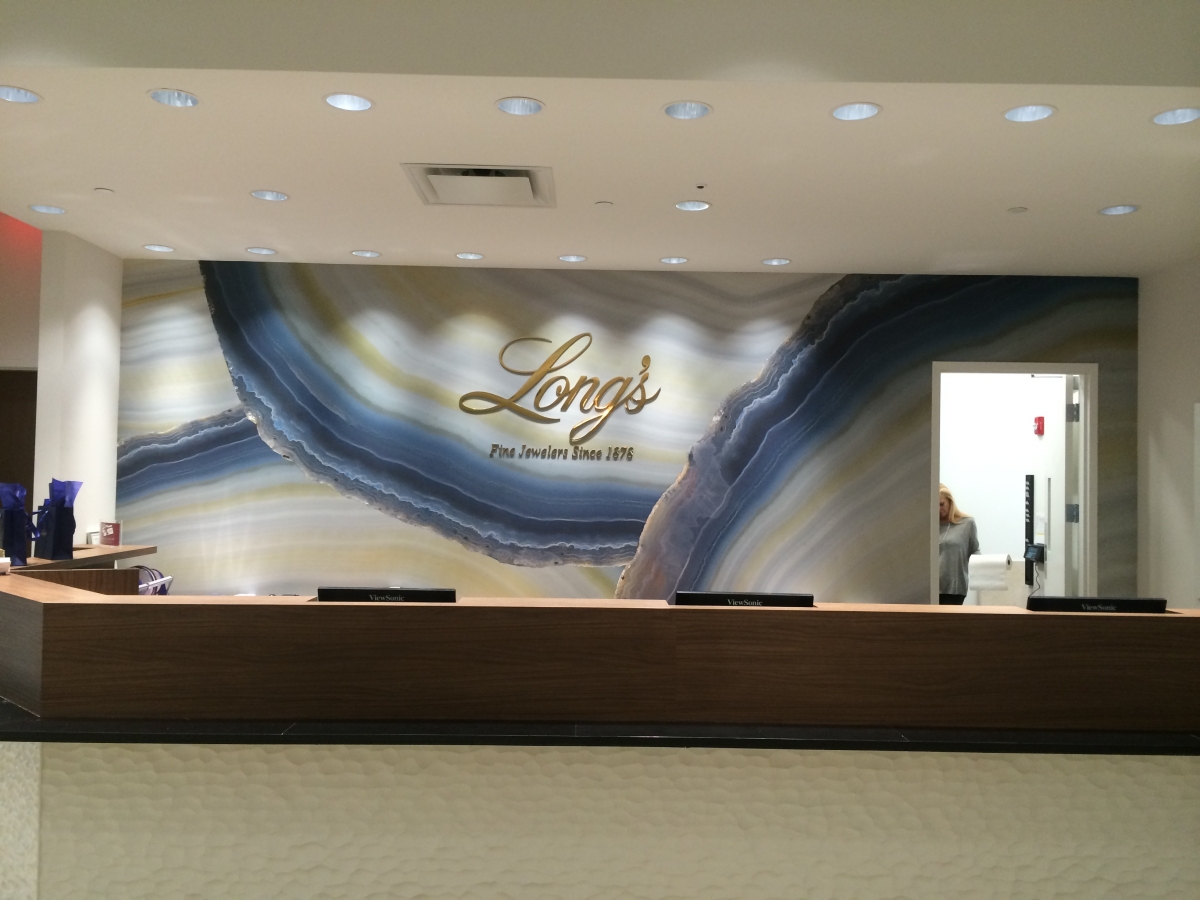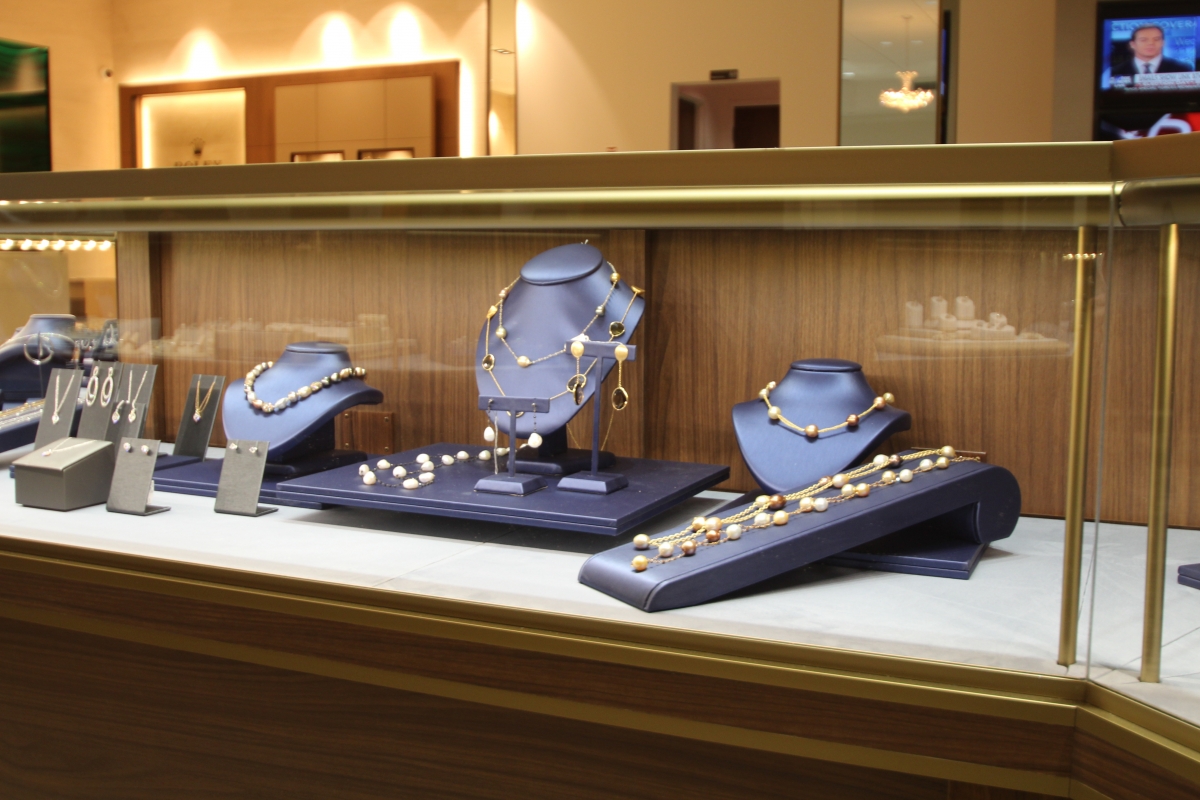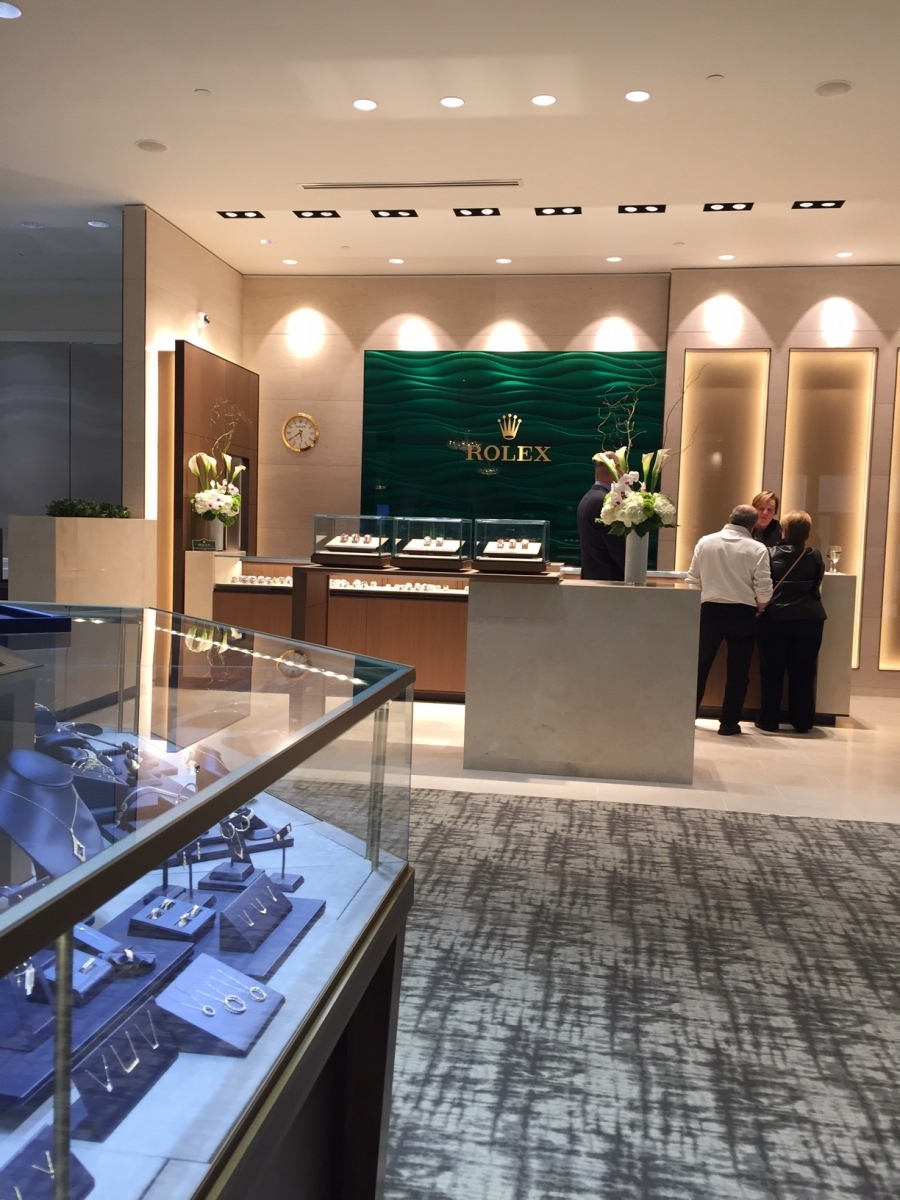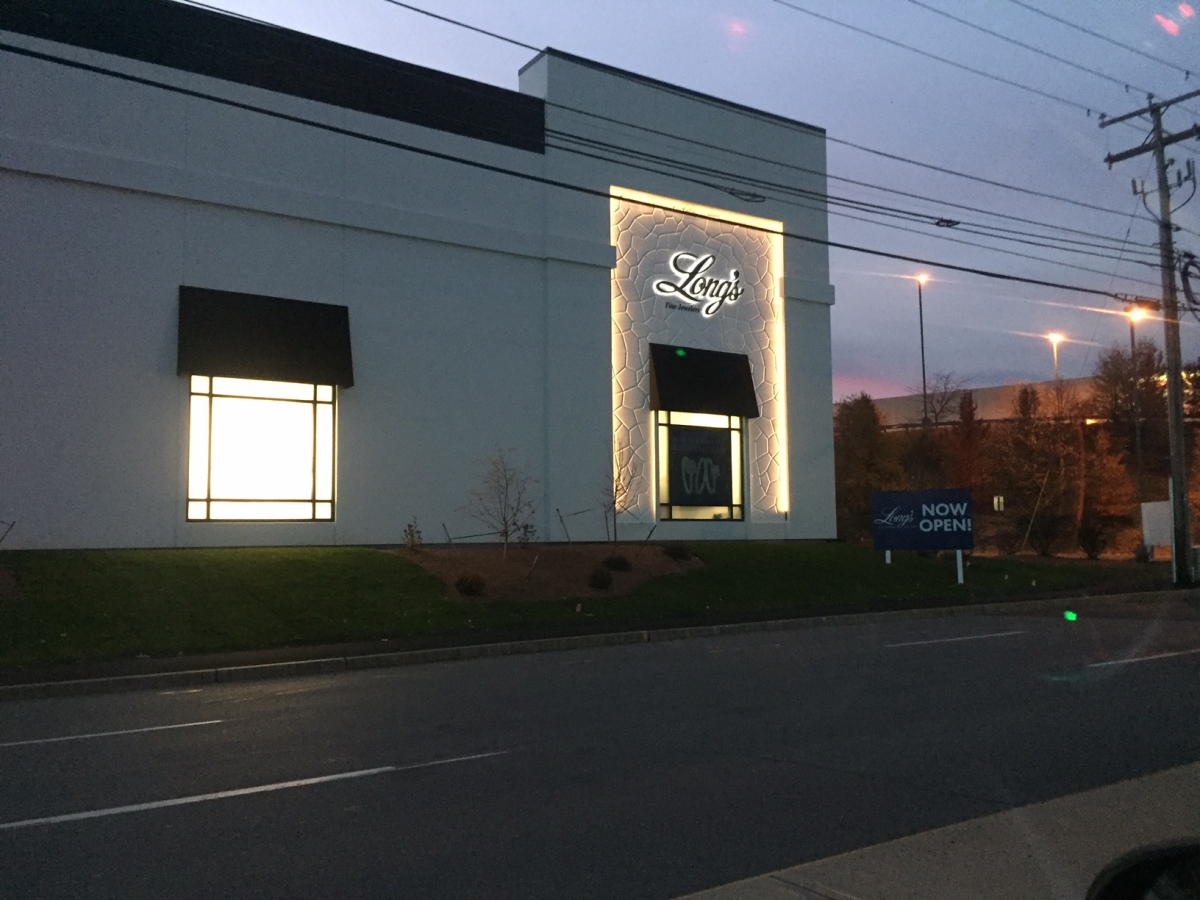 The outside of Long Jeweler's in Nashua, NH with it's SOELBERG panel lit up.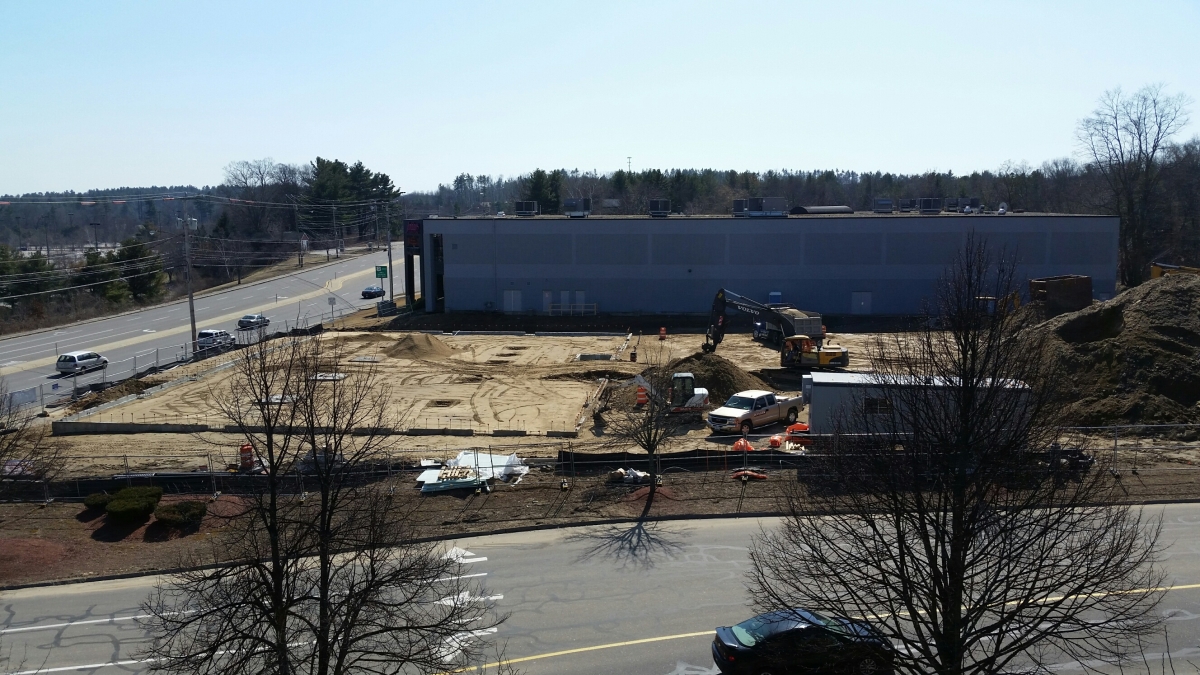 The Long's Jewelers construction site in the Winter of 2015.