"How 6 Affordable Housing Projects Got to Green"
Our LIVE 155 Affordable Housing project was featured in an article by BuildingGreen about six different affordable housing projects and how they got to go "green." We are thrilled to have LIVE 155 included in this article! Read down below for more information about our project. If you are interested in reading the rest of the article and learning about more sustainable projects, click here.
Live 155
Northampton, Massachusetts 47 Affordable and 23 Market Rate Units
Peter Frothingham Registered Architect | LDa Architecture & Interiors, LLP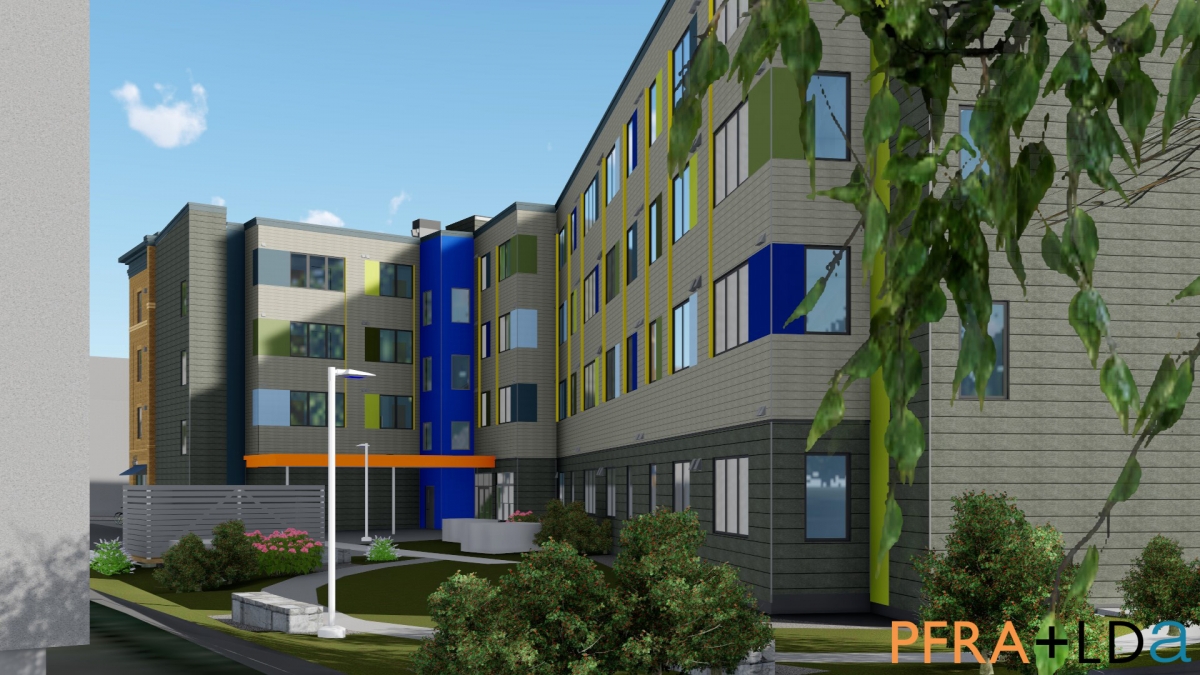 "There was a time when rooming houses—single-room-occupancy (SRO) buildings that rented rooms by the week or the month—were common. They provided a room, shared bath, and kitchen for single working people as well as those down on their luck.
Seventy-year-old Bradford Ward lived in Northampton Lodging, an SRO in Northampton, Massachusetts, for seven years. "You had to make it home. You had to make it your own little comfortable world," says Ward. He cooked his meals in his room using a toaster oven, electric skillet, microwave, and a little grill. There was a shared bathroom and kitchen. Ward says he kept to himself and took his showers between 2 a.m. and 5 a.m. "when other people were sleeping."
Ward liked the location, right on the bus line, across from the train station, next to a bike path, and not far from a grocery store. For the most part, it felt safe and comfortable, but there was one problem: ventilation. When the furnace came on, Ward says he could smell the fuel burning. He would quickly put a fan in the window at the end of the shared hallway "to try to get a clean breath."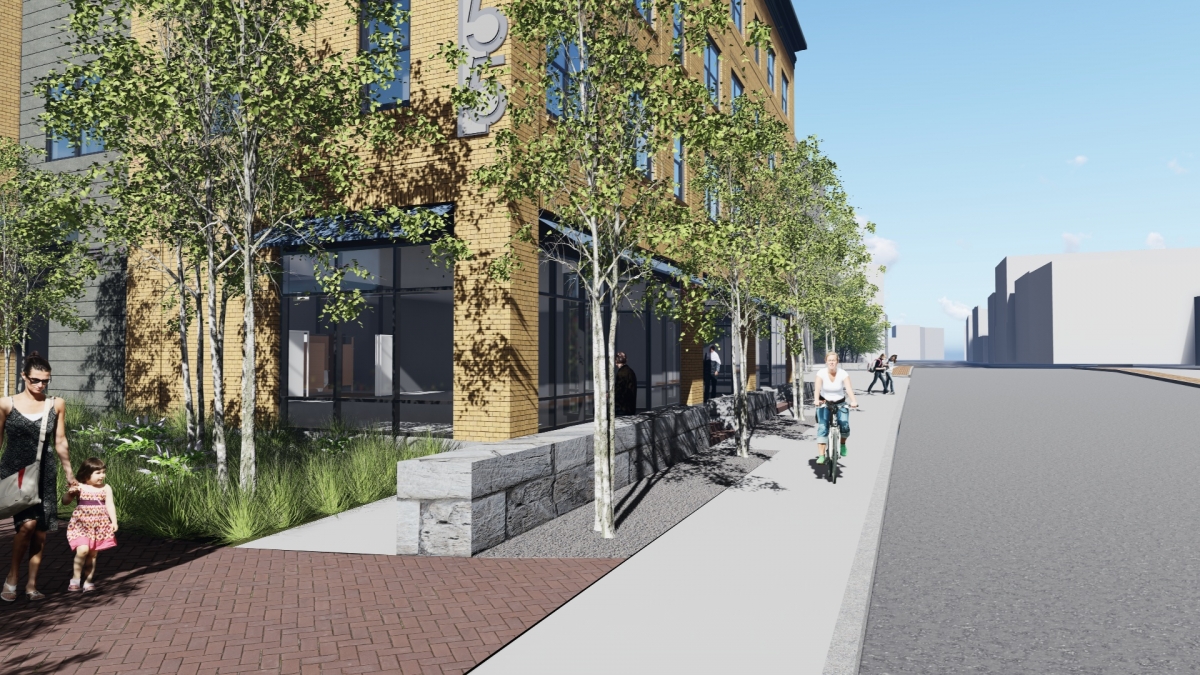 Northampton Lodging was knocked down last year to make way for Live 155, a new 7o-unit energy-efficient all-electric building, with photovoltaic (PV) panels on the roof that are projected to cover a third of the energy use. Forty-seven of the units will be affordable efficiencies and one-bedroom apartments. Eighteen of the units are reserved for households earning less than 30% of AMI. Way Finders, the nonprofit developer, moved former tenants into temporary apartments. Tenants who remain in good standing will be offered a unit at Live 155. Ward says he's watching the construction on the new building, and he likes what he sees.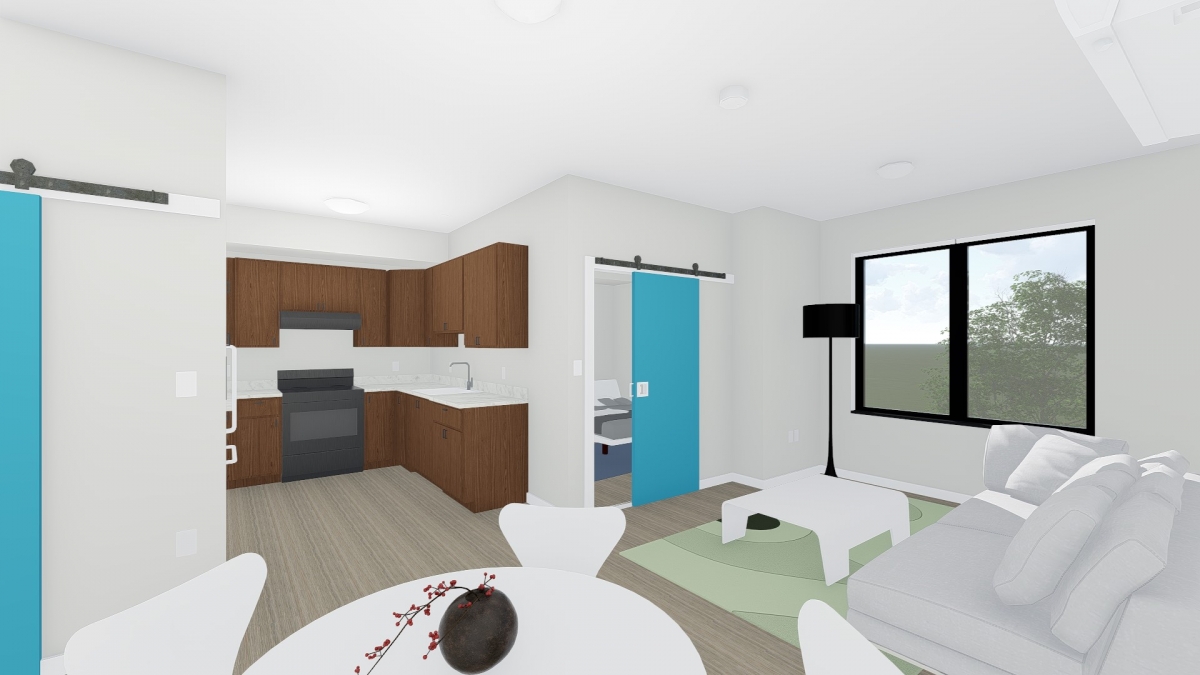 Doug Dick, of LDa Architecture & Interiors, the principal in charge of Live 155, says he and his colleagues are "trying to push the building to do better, and be better for the people who live there," making it as energy-efficient, healthy, and livable as the budget will allow. That requires tradeoffs.
"A small unit needs light," says Dick, standing in one of the 455 ft2 efficiencies that are under construction. He gestured toward the 55 ft2 set of three triple-glazed windows. "These are big windows... a lot of glass," he says. The windows not only provide light and a view from the small apartments, they reduce the amount of heat loss compared to the double-glazed windows the design team had first chosen. After a lot of research, the designers found a Canadian window manufacturer that sold a triple-glazed window at a cost that was not substantially higher than the original one. This design choice and others made the building more energy-efficient.
The designers also invested in the building envelope, upgrading the sheathing from basic oriented-strand board (OSB) to exterior plywood, and covering it with a self-adhering membrane (Blue Skin) as a weather-resistive barrier (WRB)/air barrier. Wrapping the entire exterior wall assembly in rigid foam eliminates most "of the thermal bridging that typically happens with a wood frame building," says Dick. "It's just a little more expensive, and we had to find space in the budget to do it."
Dick says they cut dozens of line items to find savings for the windows and envelope, and other upgrades. They shrank the unit sizes (by 6" of width each) and removed common space, saving about 5,000 ft2. That was a tough decision, says Dick, "because these are small units, and there's some desire to have common space where people can gather." Instead, they reconfigured the space around the elevator for people to gather. They also cut back on plantings, paving, and the cost of interior finishes (but still have low-VOC paints). The designers also cut costs by having one elevator instead of two. Instead they added a third staircase, located in the main lobby of the building, next to the elevator, with windows on every landing. The idea is residents will be encouraged to walk more, "if they have a nice, sunny, interesting stair," says Dick.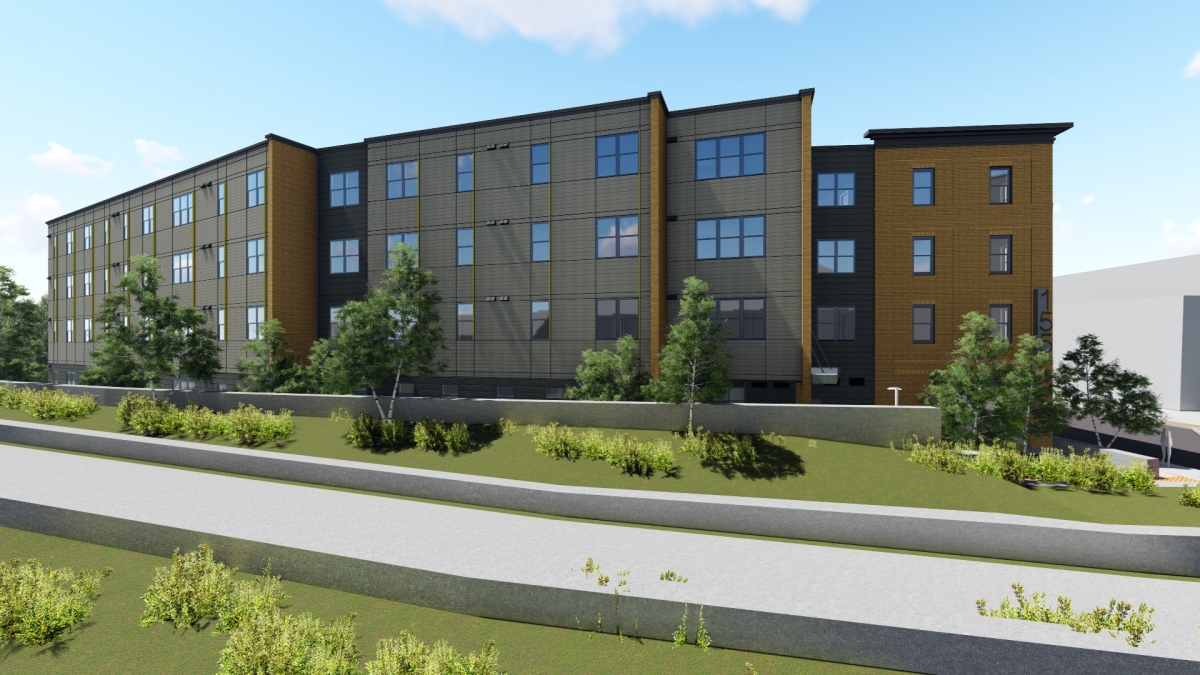 The upfront cost-adding features would reduce operating costs over time—and create a more durable building. That appeals to the nonprofit developer, Peter Serafino of Way Finders, which plans to own the building for more than 15 years. "I am willing to invest in the building envelope and building systems, including energy systems, that are going to help reduce the operating costs over the life cycle of this building," says Serafino.
Another feature that might resonate with former Northampton Lodging resident Ward. Each unit has its own energy-recovery ventilator, controlling moisture, bringing in fresh air, and keeping the rooms from getting dank and stuffy, even in the winter. Ward says he's seriously considering moving into the new building. "I like the idea of it being green," he said."
Published On: https://www.buildinggreen.com
Written By: Nancy Eve Cohen