Gumvermint Scenter: Gingerbread Competition
For the 4th year in a row, the Community Design Resource Center (CDRC) is hosting their annual gingerbread competition that is open to Boston area design firms. Partipants are to construct an entirely edible gingerbread house/building/scene on an 18"x18" plywood board. Once all creations are submitted, the voting begins and the firm with the most donations at the end wins the Golden Spatula. This year, LDa wanted to get in on the fun.
A group of us got together and started brainstorming ideas for this year's theme - Imagine Boston. Lots of ideas were thrown out there, but the idea that eventually stuck revolved around Government Center. With all the discussion about water levels rising, we wondered what Government Center would look like should such an event occur. Being the group of designers that we are, printed out a site plan to scale and got to work! We imagined that the sea water would come up to the plaza from behind City Hall, flowing onto the stairs to either side of the building.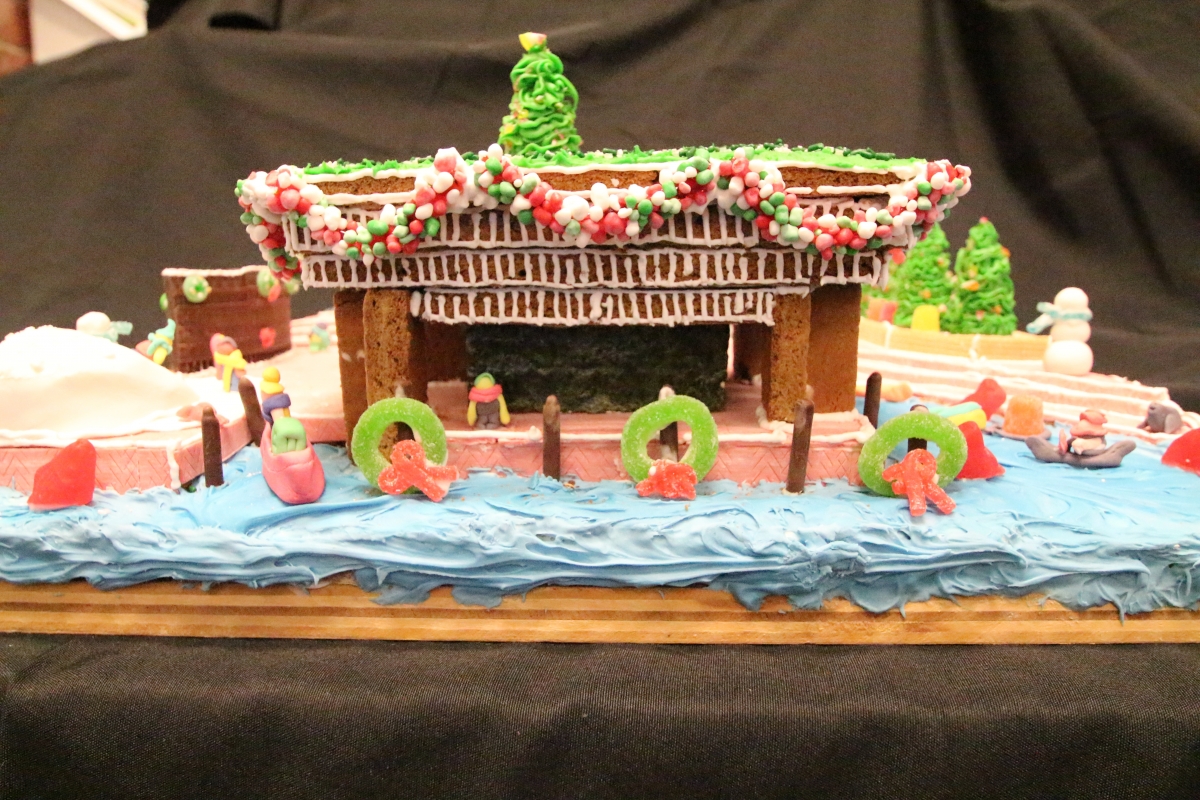 Here are some detail shots of either side of the building...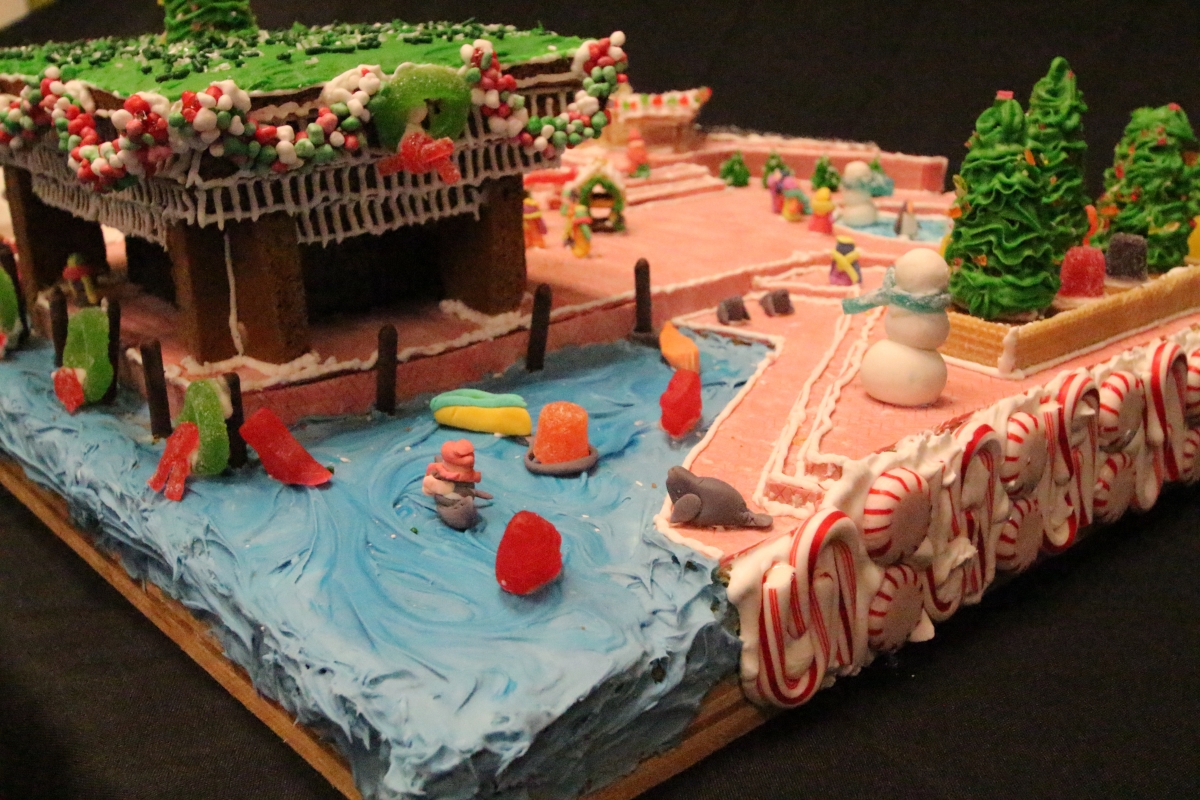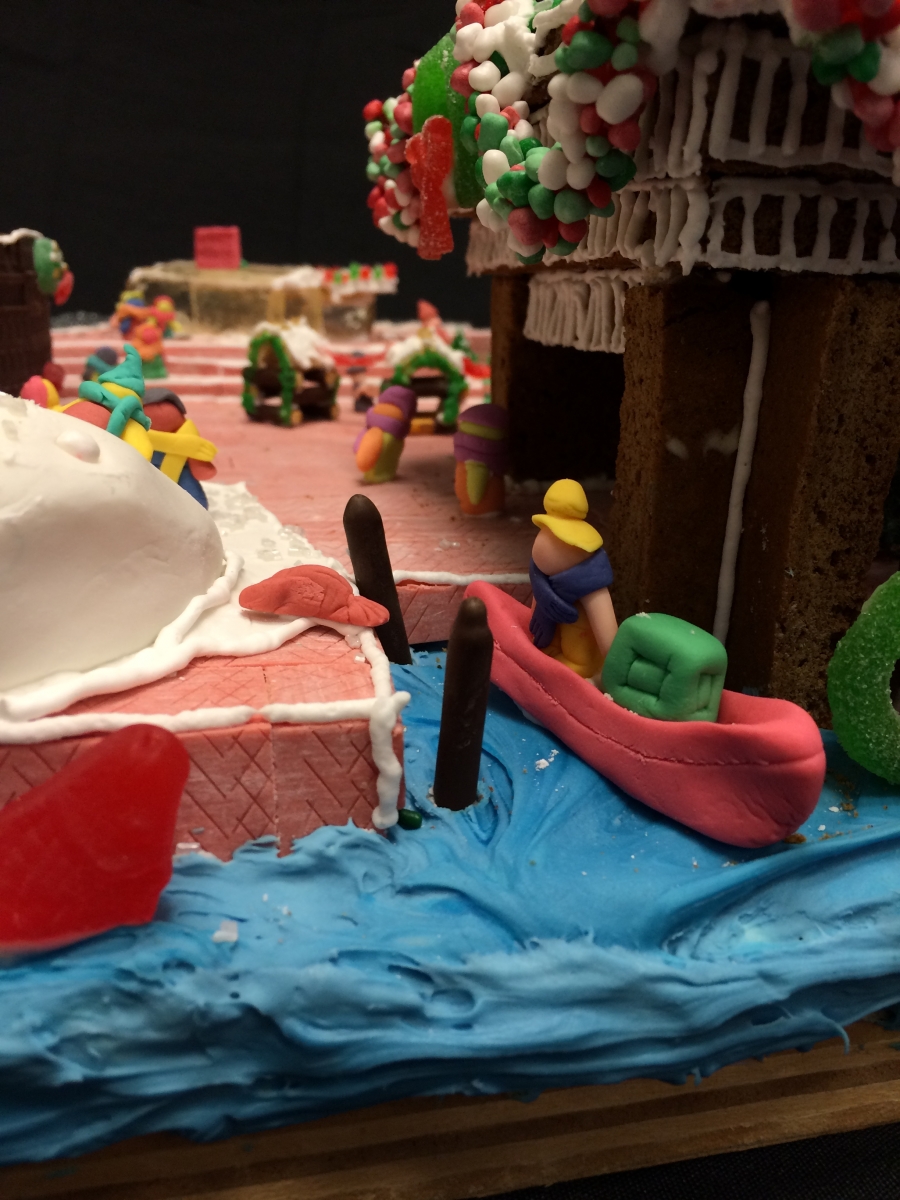 Once we had the water figured out, the next task was to recreate the brick plaza that surrounds City Hall. For this, we used Big Red gum. The 'scent' is quite festive and the powder sugar adds a snowy element to the brick.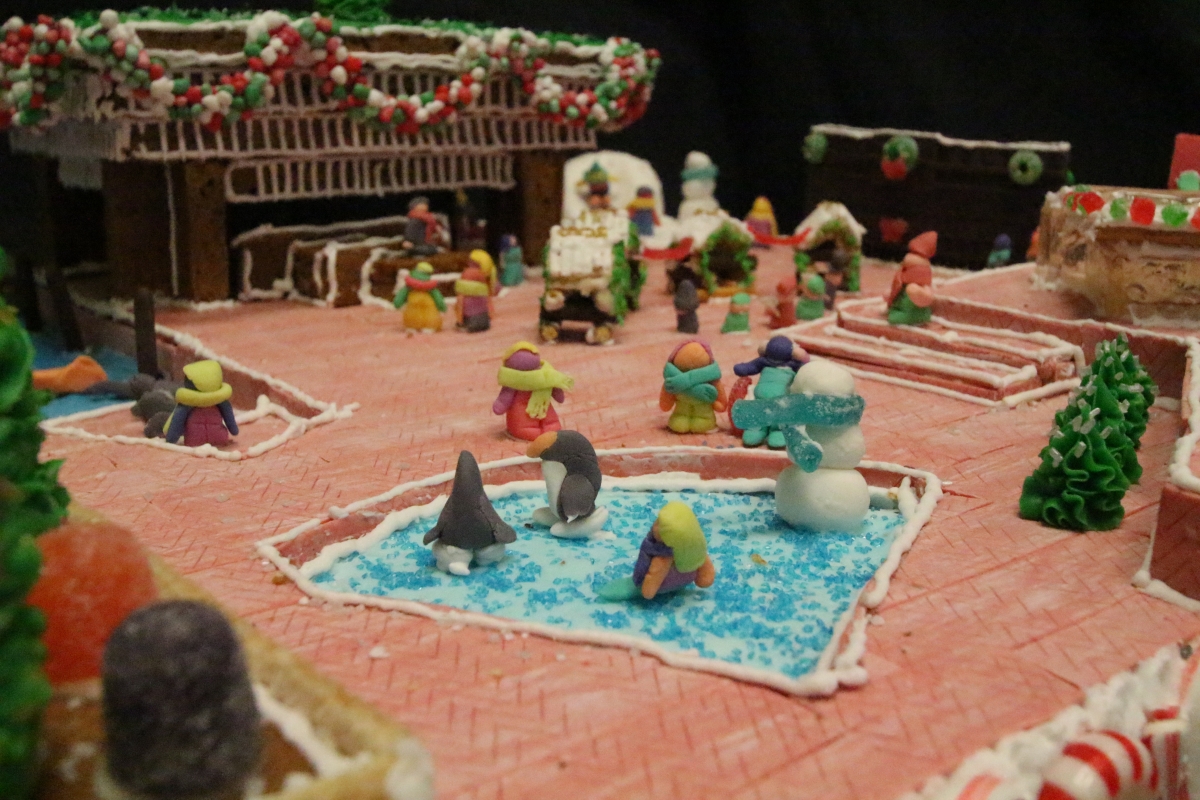 Since the new T station is still under construction, we checked out some renderings and progress photos of the current station construction and created this sugar glass enclosure.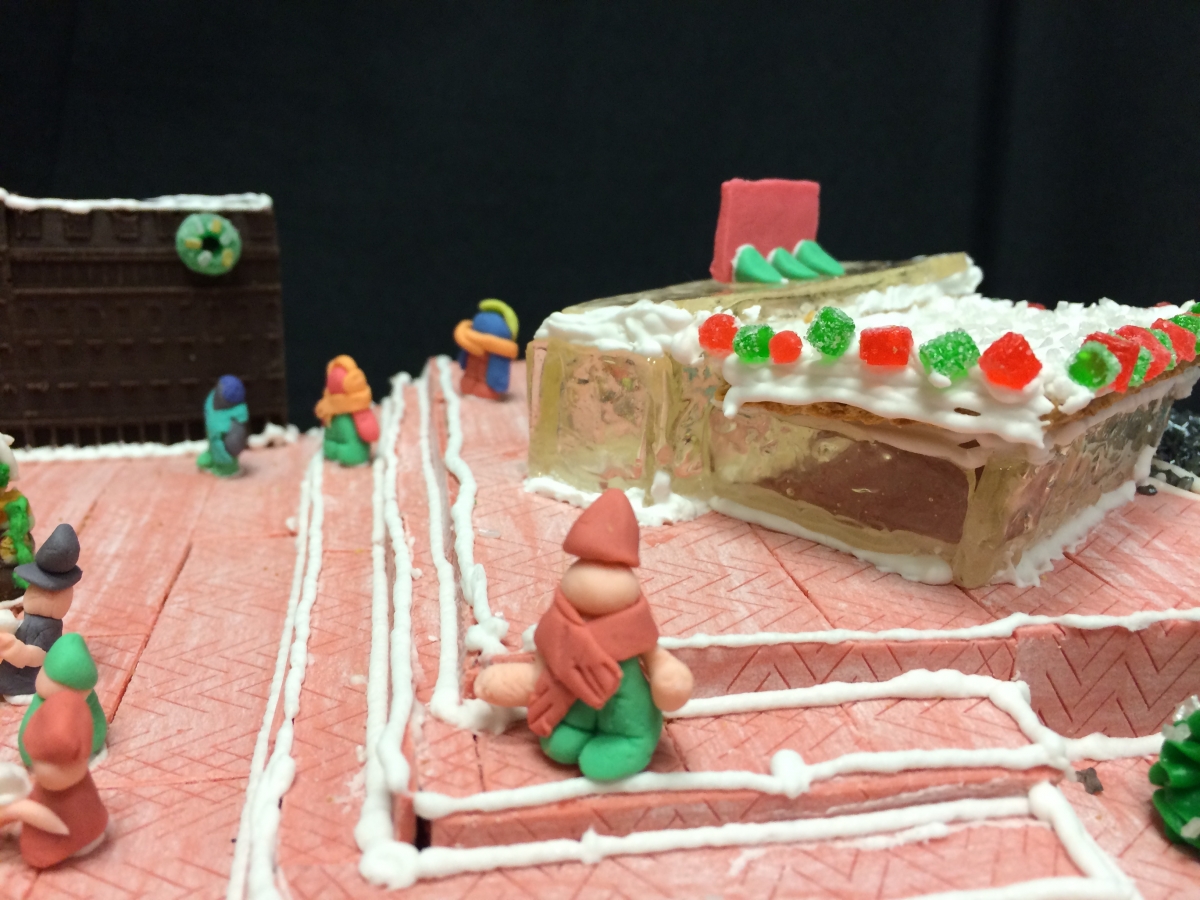 Another element we were really excited to recreate was the Sears Crescent building. There is so much detail in every arch, window and shingle of this building that we wanted to figure out a way to highlight all of these features. David Taylor helped us create the finished product. It's the result of a really exciting process: first there was a 3D mold printed of the building, then we created a silicone mold, and lastly we filled the mold with yummy chocolate. Oh, the wonders of technology.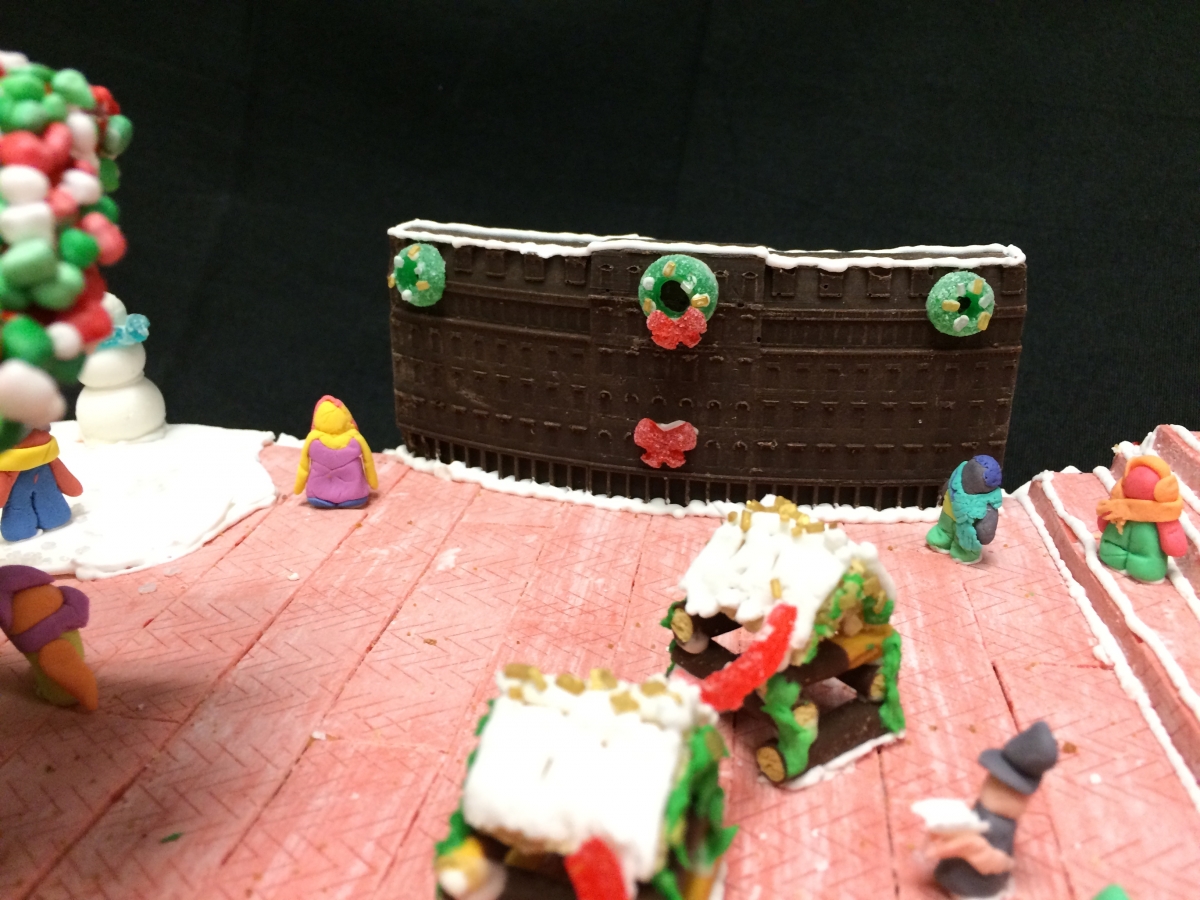 Add some carrolers, penguins, seals, lobsters, people sledding, and Mayor Marty Walsh, and you've got yourself a festive Gumvermint Scenter! (See what we did there?)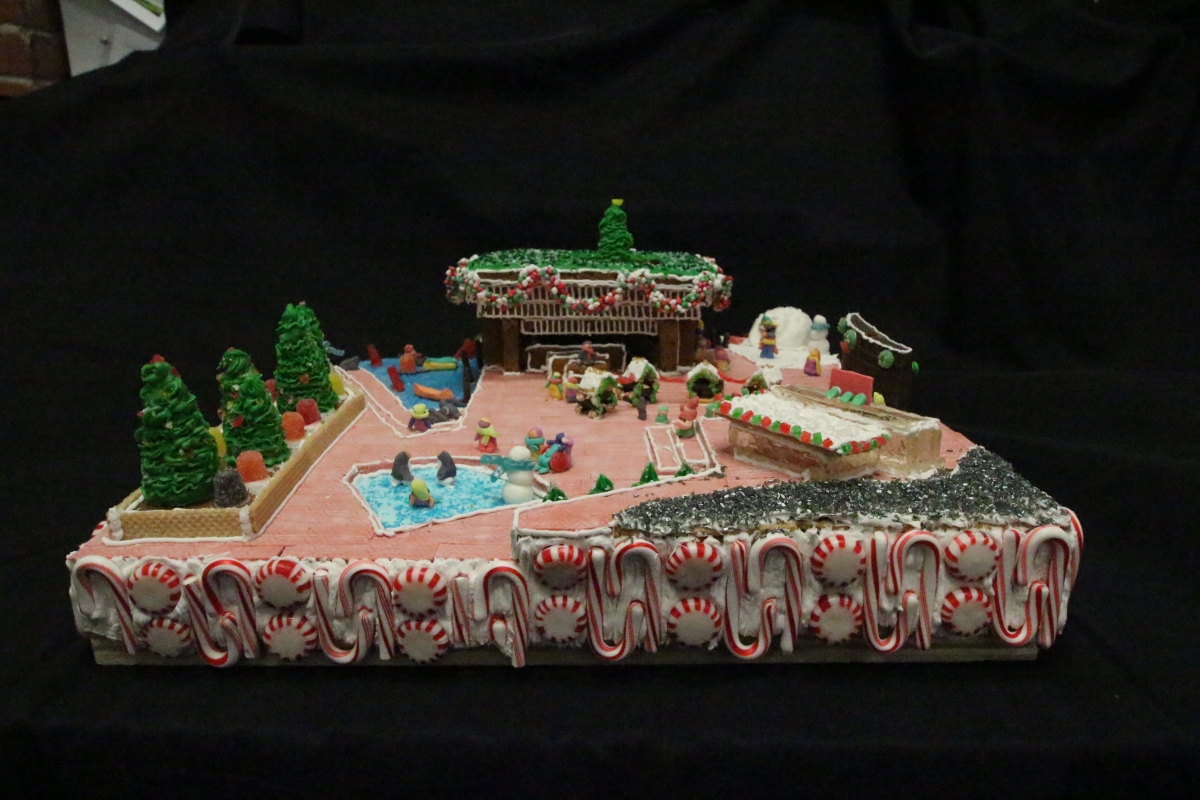 The ability to vote and bid on these tasty creations ends on Monday, so if you haven't had a chance to vote, click here and vote for LDa! Also, if you're in the city this weekend and looking for something fun to do, stop by the BSA to see all of the creations in person. A big thank you from all of us who worked on this edible version of Government Center!