Green home or leaky artifact?
Is the charming old house really the enemy of 21st century energy efficiency?  The answer is, of course, no – but it depends on what you mean by charm and energy efficiency. 
A house with inherent charm – built, say, before the 1950's – is an excellent candidate to save and update.  We just completed an addition/renovation to a 1915 Victorian that amazingly passed its blower door test and received a HERS index of 58 – astonishing, but it turns out that our continuous air/thermal barrier strategy really worked!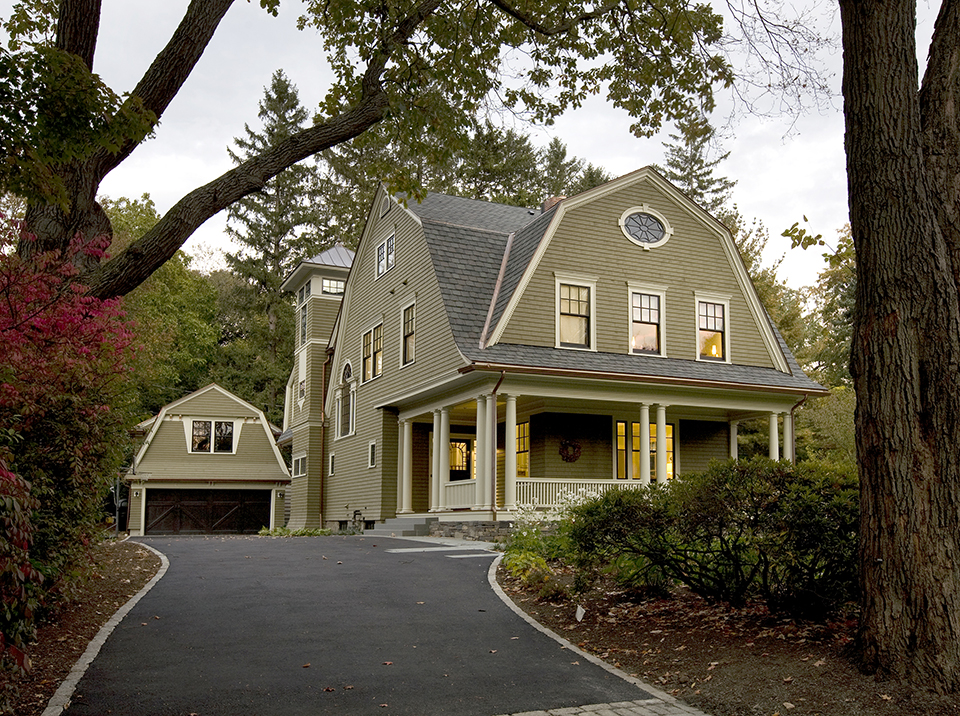 (Photo Credit: Peter Vanderwarker)
The existing house was bursting with dense packed cellulose insulation; we used spray foam at the rim joists and other tricky areas, and caulked/foamed like mad around the replacement windows and doors.  The result is a handsome, comfortable and relatively green project.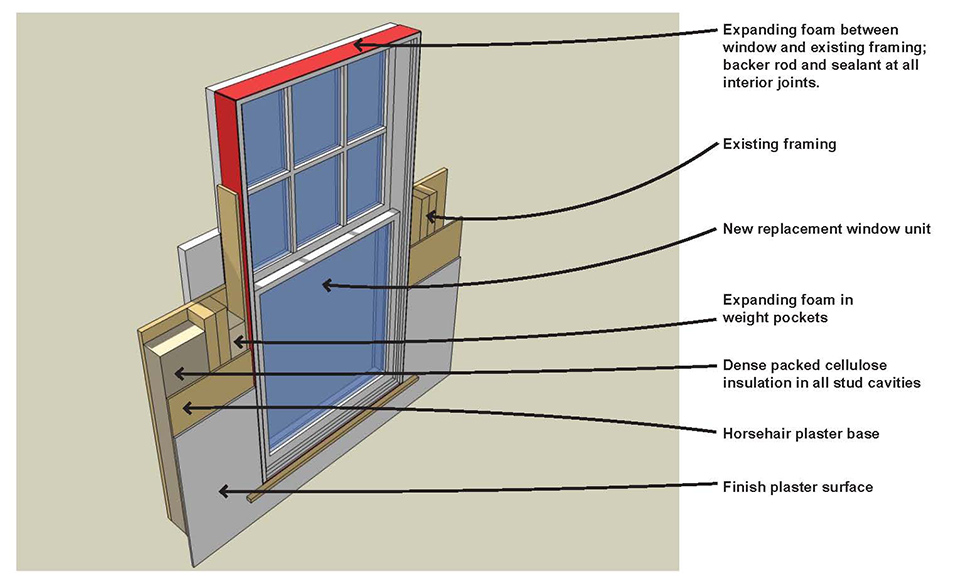 (Diagram: LDa Architects LLP)
But is the un-charming old house, like the 1955 split-level I live in with my family, impossible to make super energy efficient – on a budget?  Houses like mine are not inherently charming, but are perfectly serviceable if not downright homey (if you're into 50's living).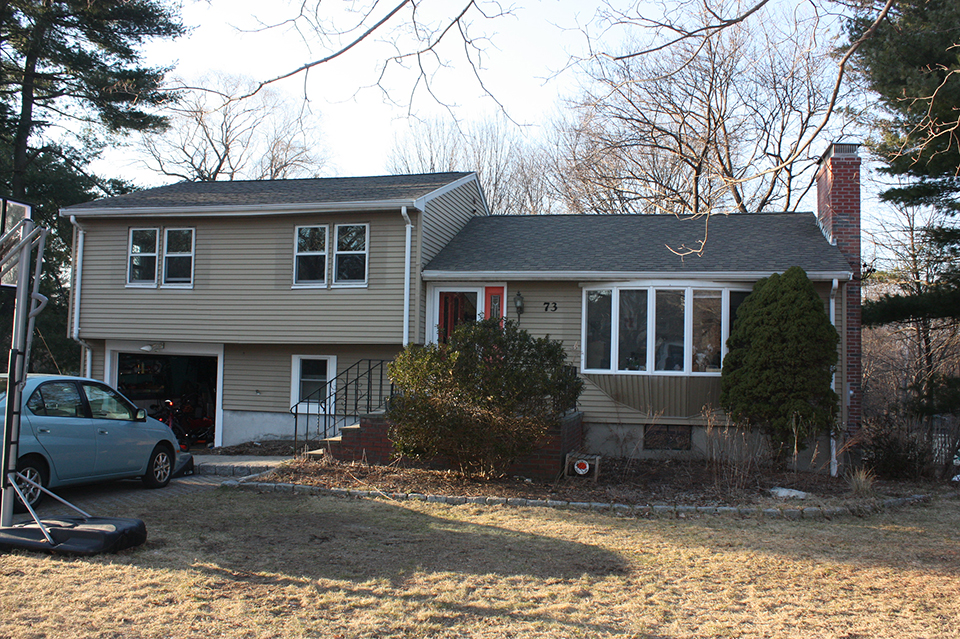 (Photo Credit: Peter Nobile AIA LEED AP)
While as an architect I often indulge in fantasies of deconstructing the house and replacing it with something more to my liking, Paul Eldrenkamp of Byggmeister points out that every house is a carbon sequestration unit – in other words, the energy embodied in the house argues strongly against tearing it down even to replace it with something instantly more energy efficient.  As we watch one house after another of our vintage disappear to be replaced with bigger and often just as poorly performing (energy wise) houses, it makes me wince.
It is a great goal to design at least some (if not all) of the 900,000 new houses built annually in the US to super efficient standards, even to zero net energy standards.  But, as there are some 90 MILLION existing detached, single family houses in the US – if we're looking for energy savings in the residential sector, the place to look is at those existing houses.