Behind the Design: Imara, Inc.
At LDa, we are constantly concocting up different schemes for our clients. Whether it be a residential home or a corporate office, we are always flexing our design muscles to conjure up a unique way to define any space. We thought it would be fun to show you a "behind the scenes" look at one of our projects, Imara, Inc., so you can see how we mix and match materials to get our final result! We had such a great time working side by side with our clients to create an office space that would be the perfect blend of functional and inspiring.
Scroll down below to see how it all came together: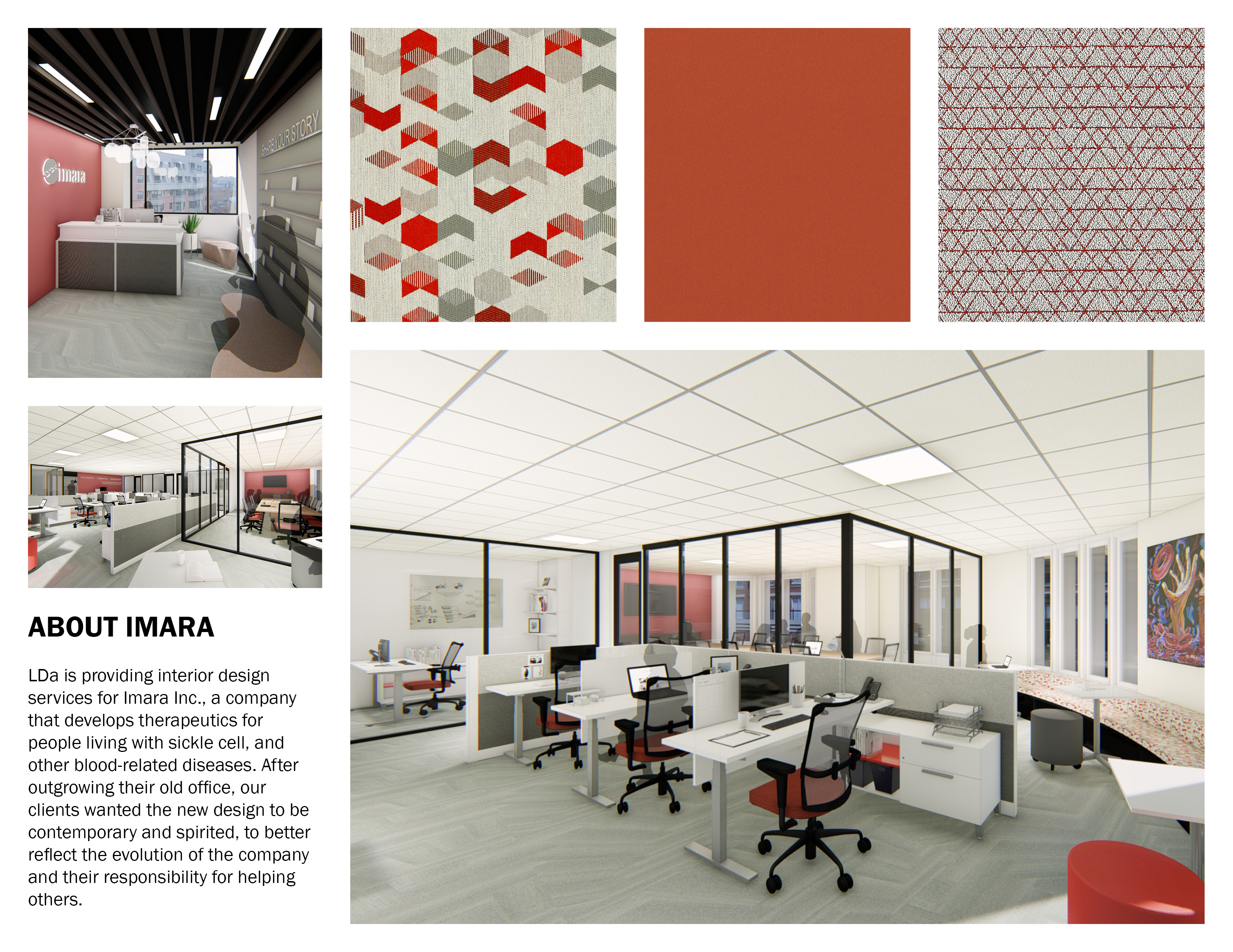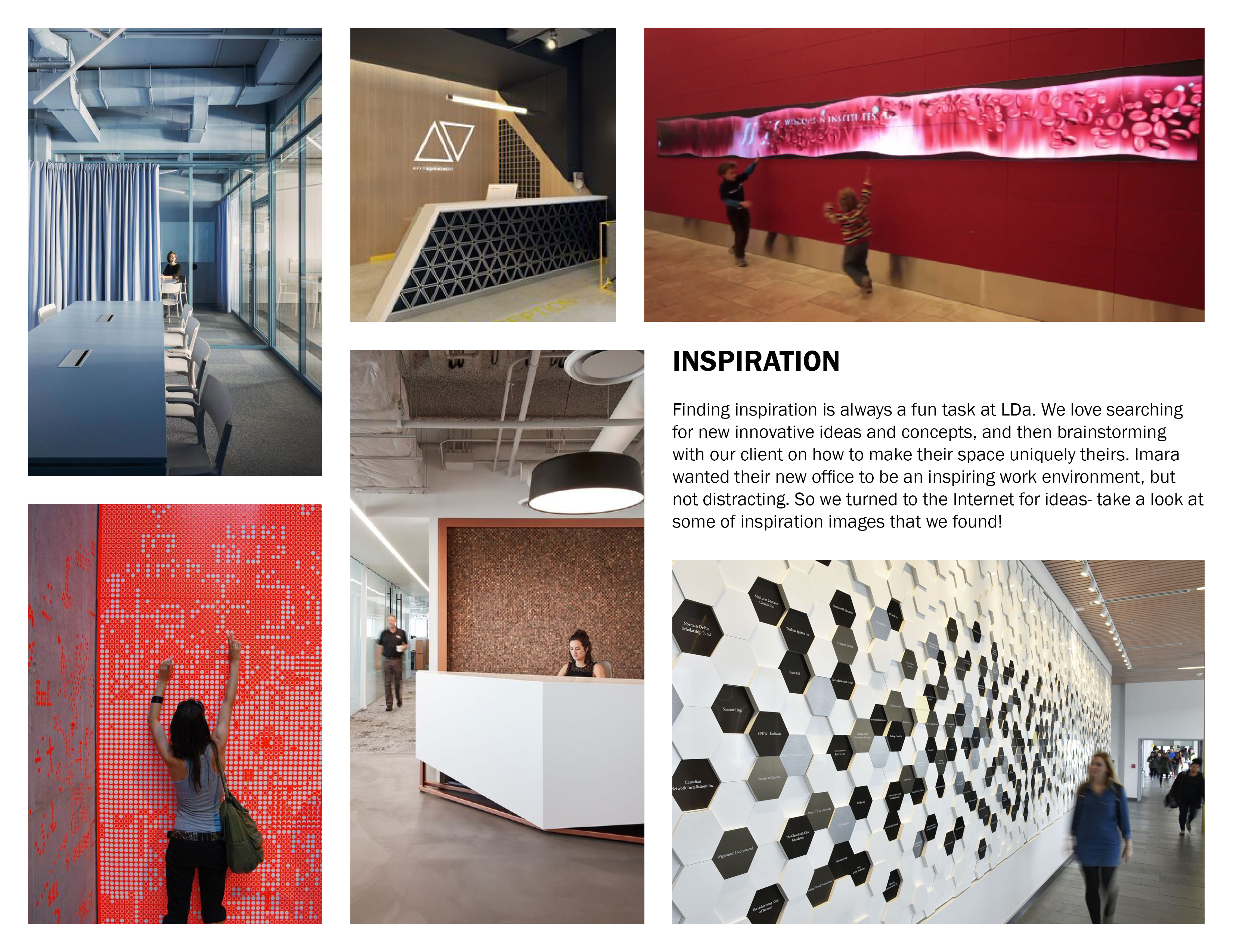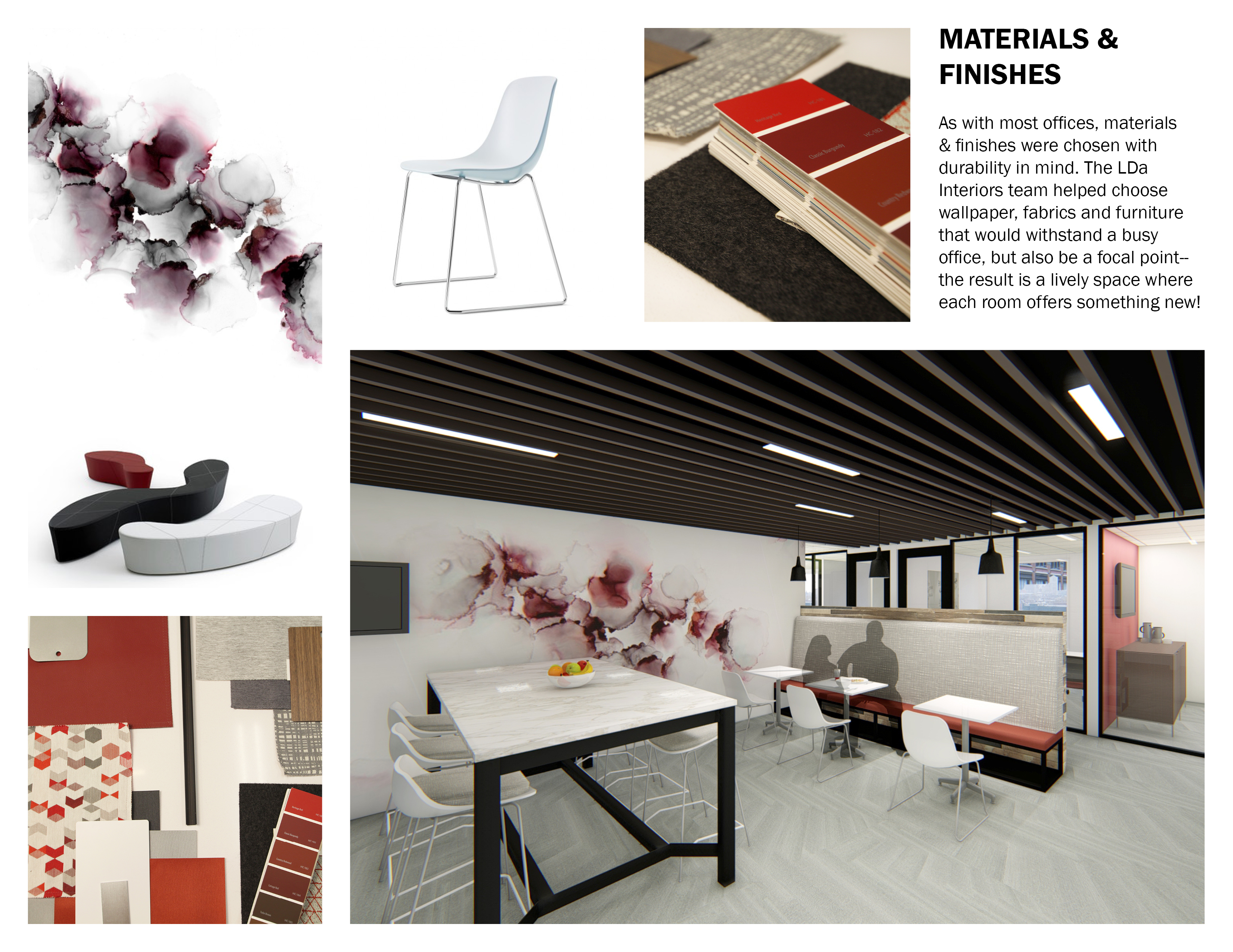 While we love pairing materials and furniture, we've found that creating renderings is the final step that makes a design concept a reality.  At LDa, we create our renderings in a software called Lumion where we can build a 3D model of a project. From there we add materials, furniture, fabrics and accessories so our clients can see a life-like view of their space. We love creating these renderings because it melds everything together into a conceivable and tangible product (plus, they are fun to make!) We can't wait to compare the construction photos with these intial images once it's complete.
We hope you enjoyed this small look into what our design process looks like at LDa!