AMC Medawisla Lodge
In 2009 the Appalachian Mountain Club asked LDa to visit their Medawisla Camp in Northern Maine to determine how the lodge could be renovated or reconstructed and to begin planning for two new cabins. Since that initial visit we have worked with the AMC to program and plan an entirely new camp utilizing existing waterfront building locations, expanding the scope of the camp to an adjacent hillside to include a new lodge, cabins, bunkhouses and an array of staff and support buildings. We are thrilled to announce that the Medawisla Wilderness Lodge and Cabins are officially open and ready for all of your outdoor activities! Scroll down below for some of LDa's early renderings, progress pictures and press on Medawisla below.
PRESS MENTIONS:
The Concord Monitor | "Active Outdoors: Rebirth of the Medawisla Lodge in Northern Maine"
Bangor Daily News |  "Appalachian Mountain Club Opens Largest Maine Wilderness Lodge to Date"
WCSH 6 (*video) | "AMC Opens Beautiful New Eco-Lodge at Medawisla"
Press Herald | "AMC's New Lodge Lacks Historic Look, But Guests Approve"
The Boston Globe | "A Look at AMC's Stunning New Maine Lodge"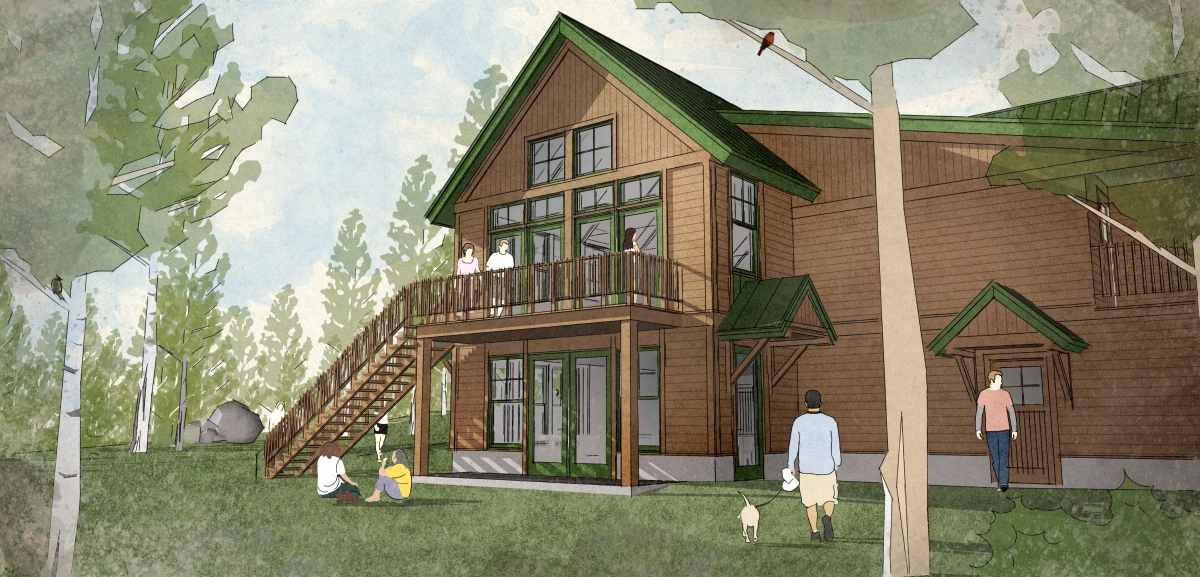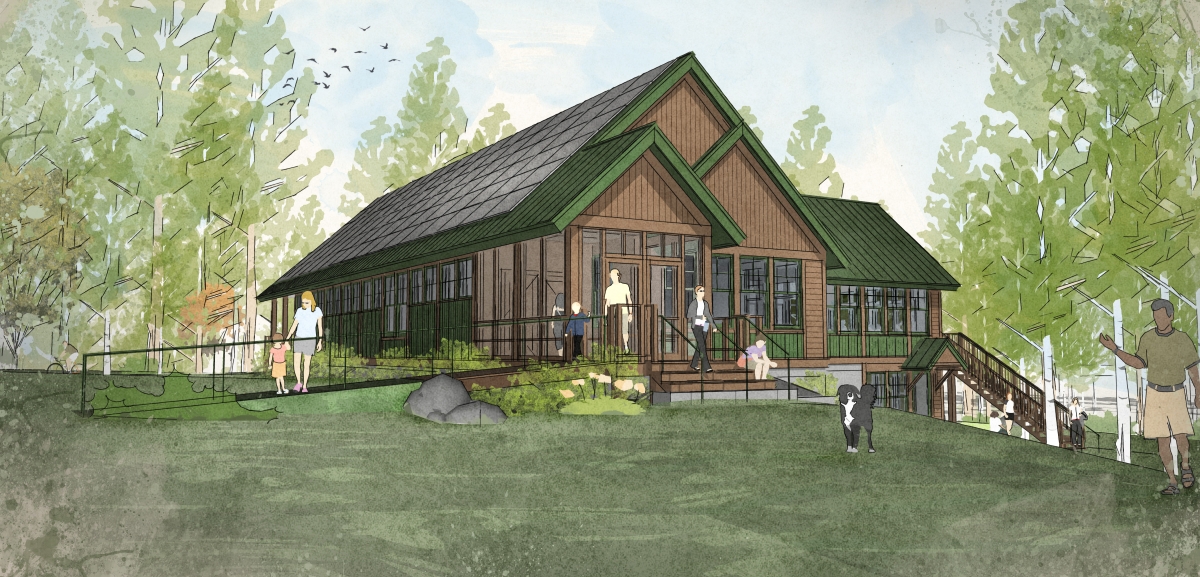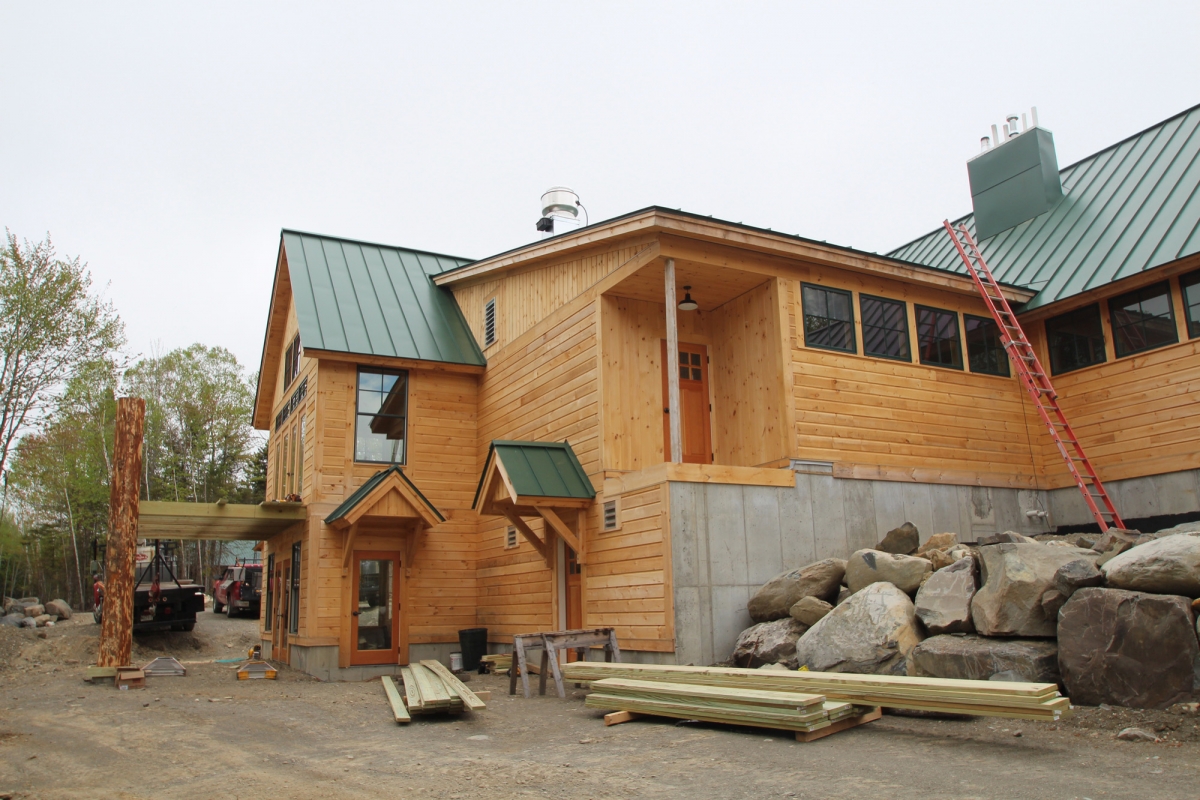 Progress picture of the lodge being built.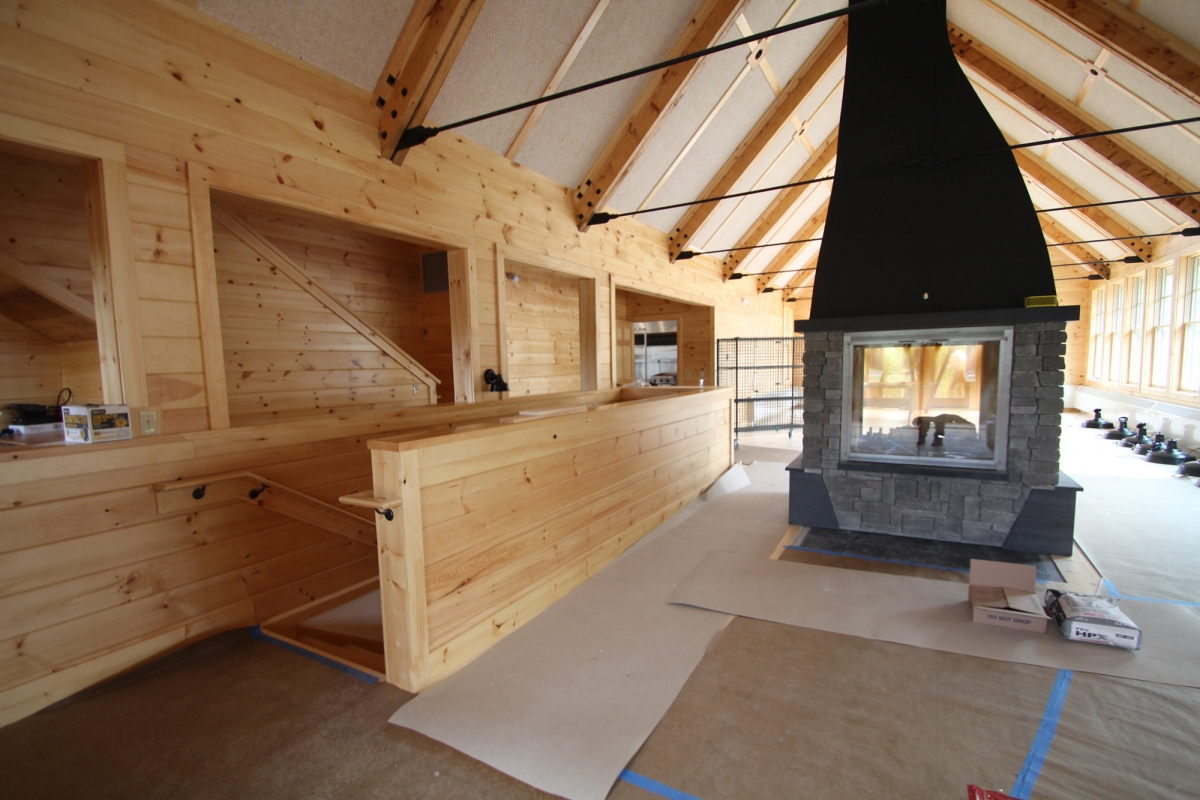 The main dining area under construction.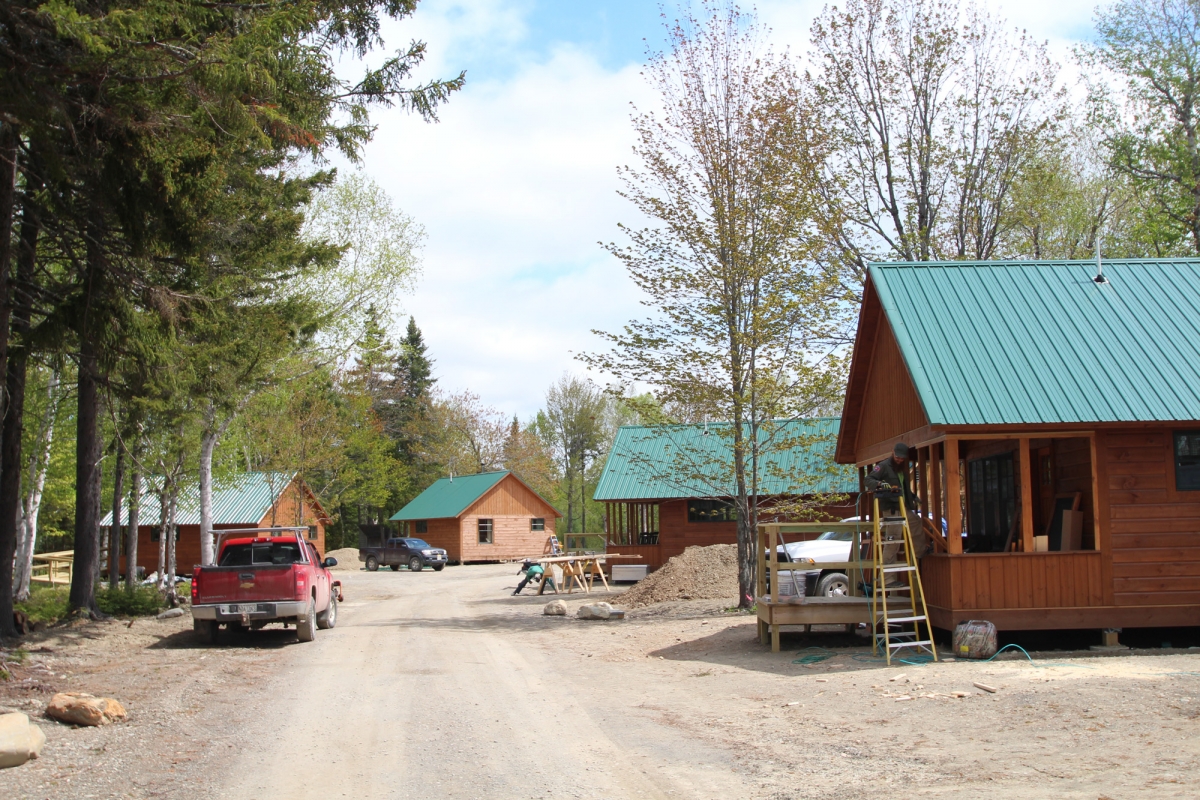 View of all the cabins.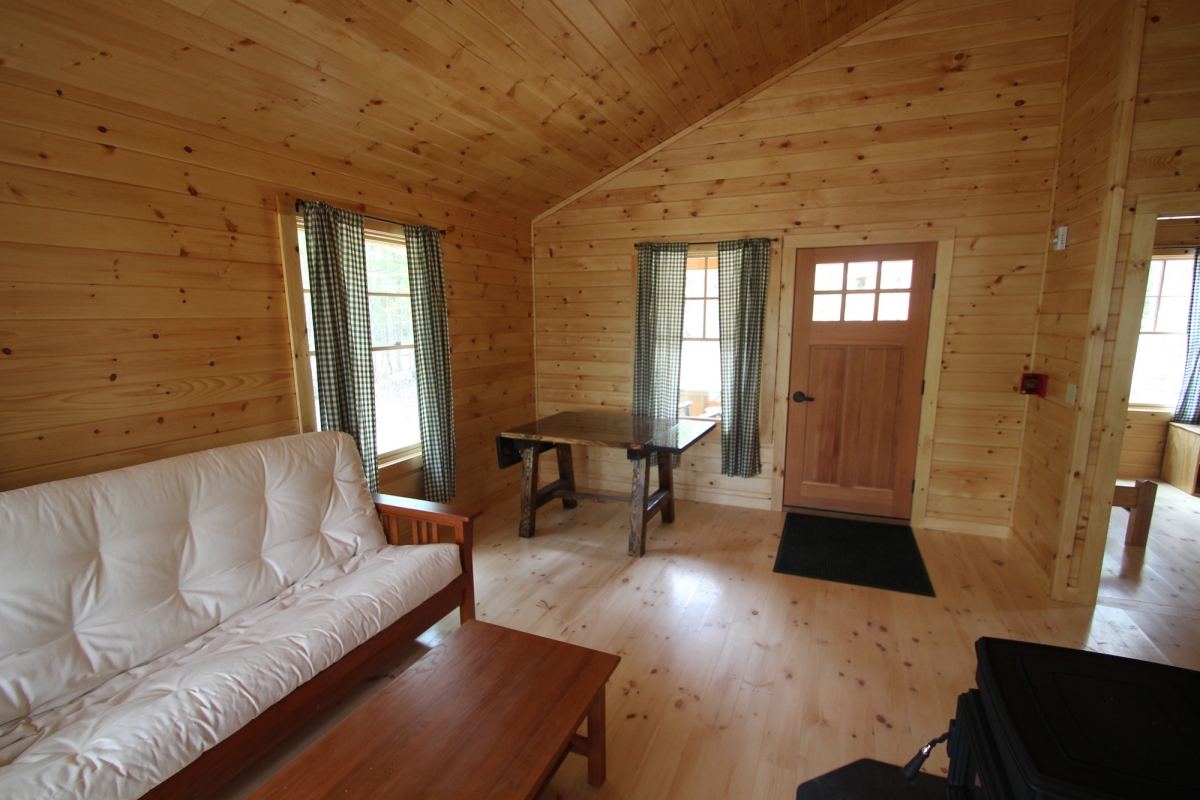 A sneak peek inside one of the cabins during their install process.