2015 - A Year in Review
2015 – What a year! With new staff members and promotions, a mystery-filled office outing, awards, and great new clients, we can only hope that 2016 will be half as successful. Here's a recap:
Awards: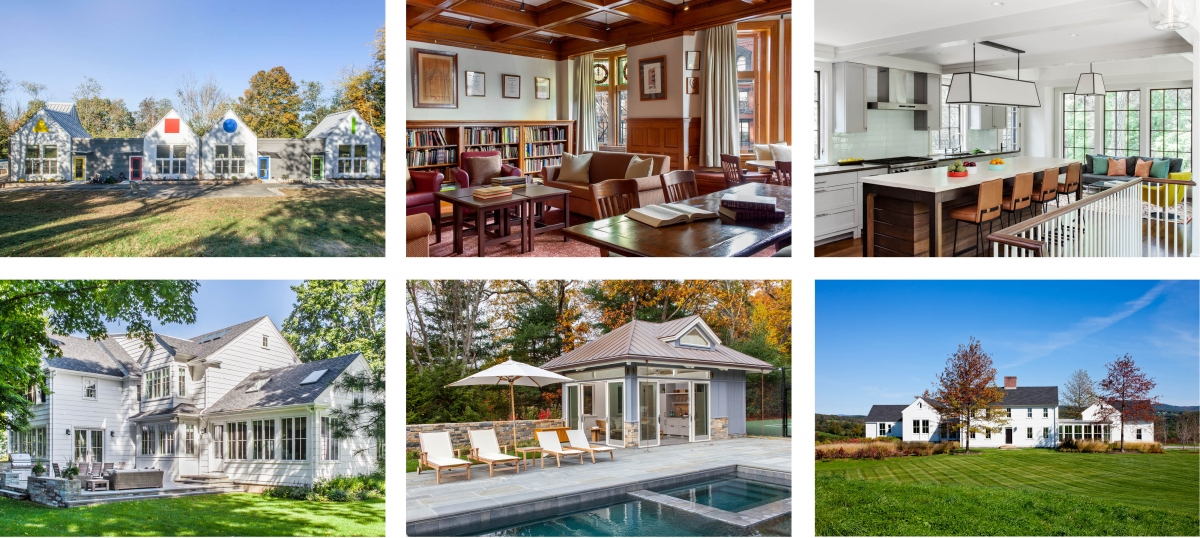 New Staff Members:
Quite a few new faces around the office this year! On the Interiors side, we welcomed Senior Interior Designer Erin Tracey, Interior Designer Dean Sawyer, Senior Architectural and Interior Designer Elizabeth Dunne, Interior Designer Jennifer Baker, and Junior Interior Designer Ashleigh Sanicola. New to the Architectural team is Architectural Designers Amanda O'Malley, Gillian Baresich, Hannah Osthoff, Molly Rovero and Tony Filardo. We also have had some really great interns that have made huge contributions to the firm – Olivia Hadley, Courtney Mussell, and Diego Rawson.
Promotions:
Early on last year, we announced that our long time Director of Interior Design, Principal John Day, joined the ranks as a Partner at the firm. Equally as exciting, we've also made some additional promotions at the firm over the past year: Senior Associate Kyle Sheffield joined our team of Principals; Associates Dean Hofelich and Amanda Hanley have been promoted to Senior Associates, Architects Cheryl Hacker, Thomas Jonak were promoted to Associates; Architectural Designer Julieta Cordeiro was promoted to Associte; Senior Architectural and Interior Designer Elizabeth Dunne has been promoted to Associate, Senior Interior Designer Erin Tracey has been promoted to Associate, Interior Designer Dean Sawyer has also joined the ranks as an Associate; and Junior Interior Designer Jessie Hughes is now an Interior Designer.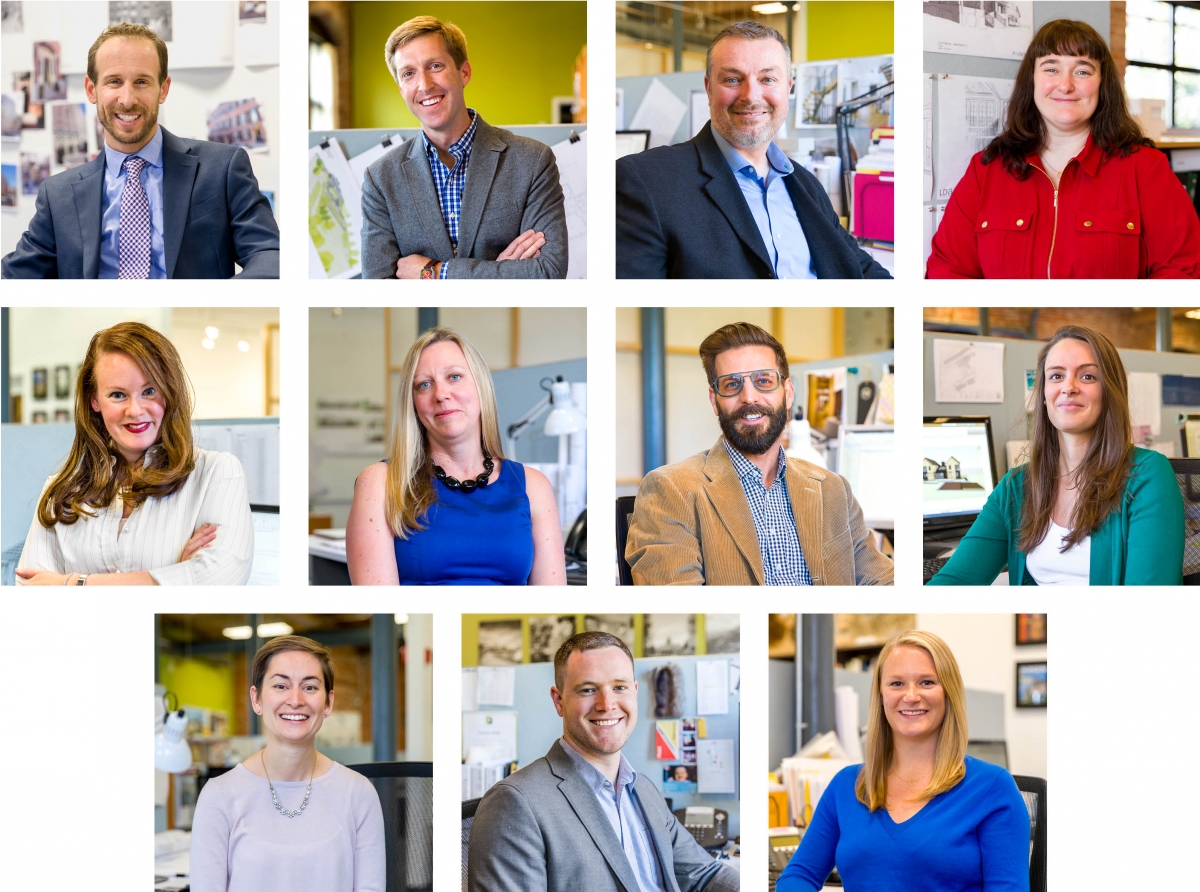 Group Outings:
Every year LDa sponsors an office wide 'Fun Day' where we break off into teams and tackle a task at hand, all in the name of a little friendly competition. This year we headed over to Escape the Room. Teams are given an hour to solve puzzles that ultimately lead them to the key that will unlock the room they have been locked into. All three of our teams solved the puzzle in the knick of time and we had an absolute blast! 

We had a lot of fun at other team activities as well - ice skating at the Kendall Square ice rink, Walk for Hunger, Architecture for Humanity 5k and kayaking on the Charles during one of our summer Friday afternoons.

Website:
For almost a year, we worked with ICS Creative to design a new website and launched it in March of last year. The new website has been a great tool for our staff members and clients alike. With a keyword search feature and curated collections, users are able to navigate our website with ease while gaining a better understanding of our work experience. There is also a great space on the Explore LDa page where we can post updates, articles and events.
Competitions:
We went back to the drawing boards to defend our 'What the Sketch' championship title, however we were defeated by Team Payette in the end. The competition was tough, but not discouraging. We hope to be back this year!
If you have been following us on social media lately, you probably saw all of our posts about the CDRC Gingerbread Competition that we took part in this year. A group of 8 of us got together to create 'Gumvermint Scenter,' a sugary recreation of City Hall Plaza. While we didn't win the Golden Spatula this year, we were awarded some honorary mentions for "Most Creative Use of Materials" and "Best Activation of Government Center."
Last summer we returned to the gym floor as the LDassassins and participated in Commodore Builder's Annual Dodgeball Tournament. While it might not be our strongest suit, we held assumed our signature team pyramid for the team picture and had a blast throughout the tournament!

Events:
LDa Principals Treff LaFleche and John Day joined Anne Sussman, author of Cognitive Architecture, for a discussion about "What Makes Good Architecture and Why," moderated by Kyle Hoepner of New England Home. The discussion examined the physical design elements of a house and the psychological representation of the design and layout.
Senior Associate and Director of Marketing, Amanda Hanley, was part of a panel that discussed "Finding Your Path in Architecture: Marketing and Business Development." She was joined by Sarah McGillicuddy, Director of Marketing and Business Development at Acentech, Doug Larence, Marketing Director at Sasaki Associates, Lisa Hellmuth, Director of Marketing at Wilson Architects, Inc., and Karen Robichaud, Communications Editor at Payette to discuss successful marketing strategies in the A/E/C industry.
LDa Principals Treffle LaFleche and Douglas Dick, along with Michael Kim, AIA, Principal of MK Architecture + Design, Steven Karan, PE, Principal at BER Engineering, and Naomi Cottrell, Design Director at Michelle Crowley Landscape Architecture presented a panel discussion at the annual AISNE Conference on the "House Doctor" model of procurement for design services.
Principal John Day was invited by ASID New England to participate in an "Ask Me Anything" design career panel. Joining him on the panel was Judd Brown, Judd Brown Designs, Stephanie Rossi, Spazio Rosso Interior Design, Denish Rush, Director of Undergraduate Interior Architecture at Boston Architectural College, Michael J. Lee, Michael J. Lee Photography, Dane Austin, Dane Austin Design, Rosemary Porto, Senior Designer at Poggenpohl, Sarah Campernel, Assistant Professor of Interior Design at Endicott College, Gregory Lombardi, Gregory Lombardi Design, and Ignacio Castillo Boillos of Porcelanosa. Students were invited to bring questions they had about working in the design field. 
At ABX this past year, LDa Principal Treff LaFleche spoke with Michael Kim, Principal at Michael Kim Associates Architecture and Design and Daniel Green of The Green Company on a panel moderated by Kyle Hoepner about "The Landau Roof Comes Home: Analyzing Desires in Home Design." This discussion examined design elements that make for a good house, the bells and whistles consumers are interested in, and how to find a balance between the two.
Onward and upward! Looking forward to what 2016 has in store.